First Friday's: Self-Love & Business Incubation Space
About this event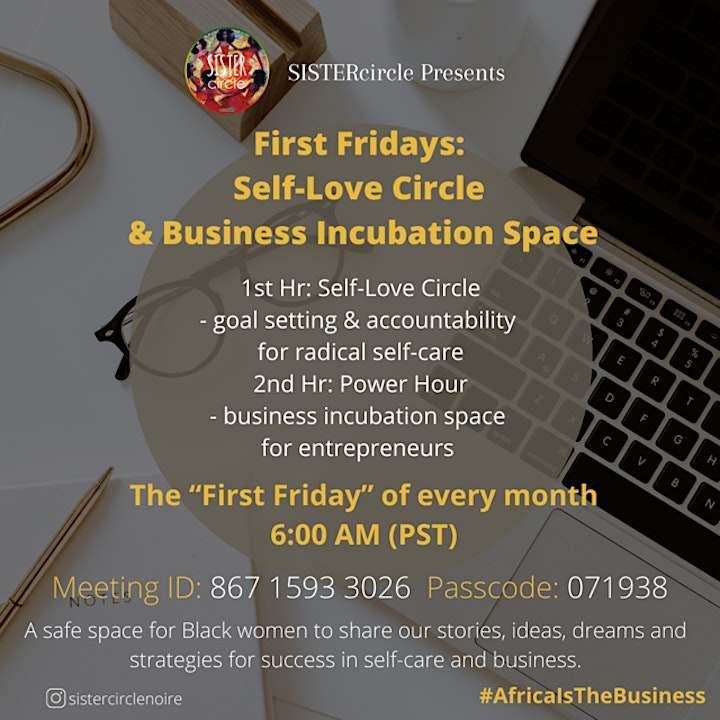 This is a safe space for Black women to share our stories, ideas, dreams & strategies for success in self-care and business.
1st Hour - Self Love
Making time for our healing as Black women. This is an act of radical self-care.
2nd Hour - Business Incubation Space
Get honest feedback and bounce ideas for your business and following your passion.
Zoom Information:
Meeting ID: 867 1593 3026
Passcode: 071938
#AfricaIsTheBusiness
IG: sistercirclenoire