SISTER-NOMIC$ 2019 : EXPANDING YOUR FINANCIAL MINDSET
Description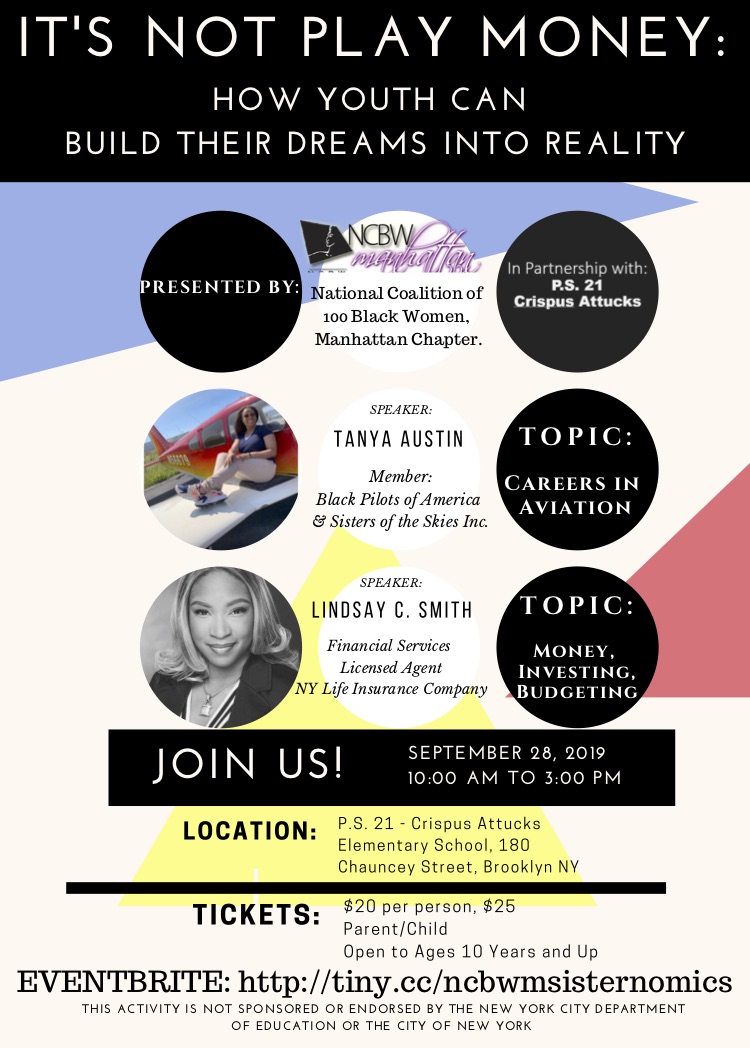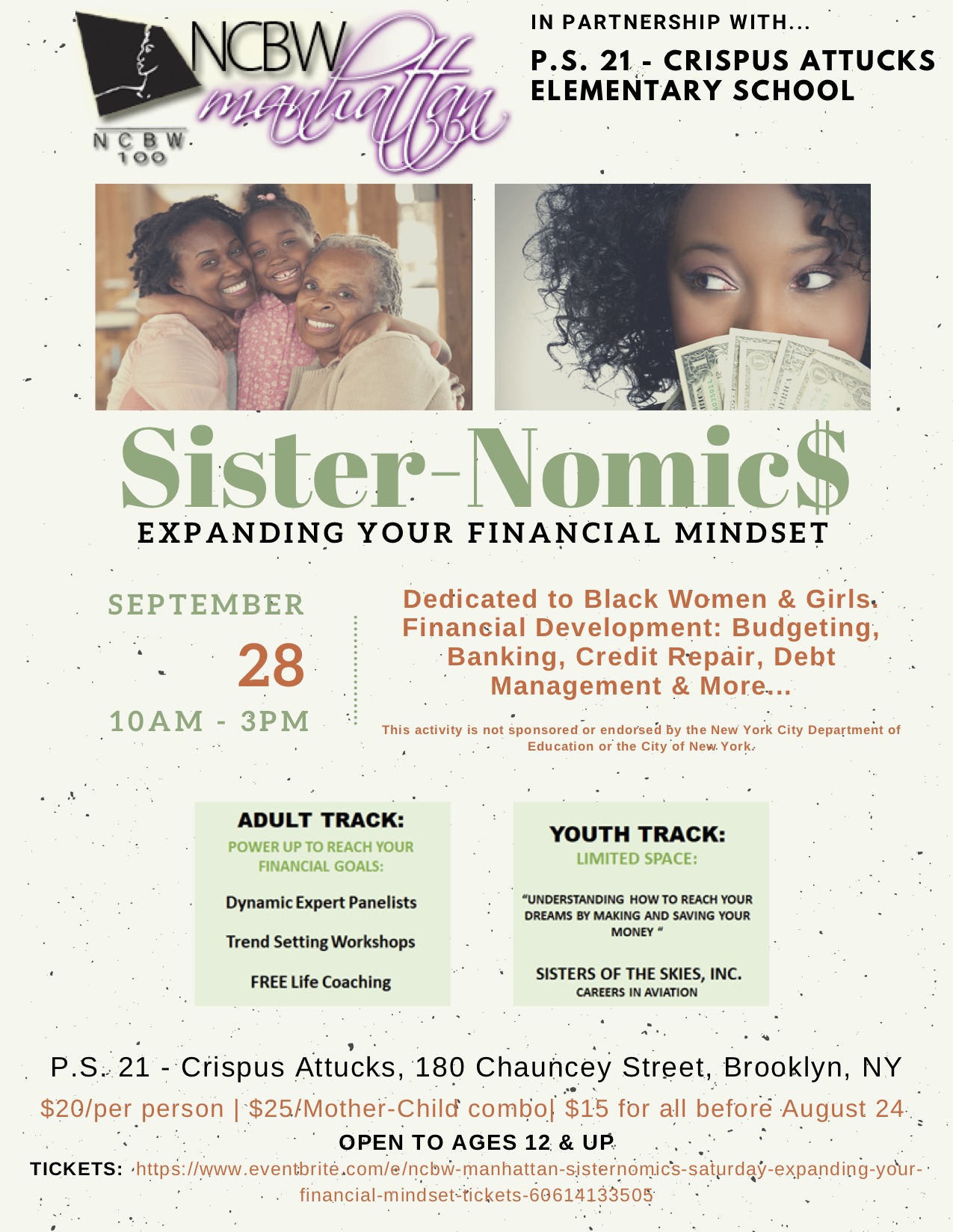 PLAN YOUR FINANCIAL FREEDOM
MEET YOUR PRESENTERS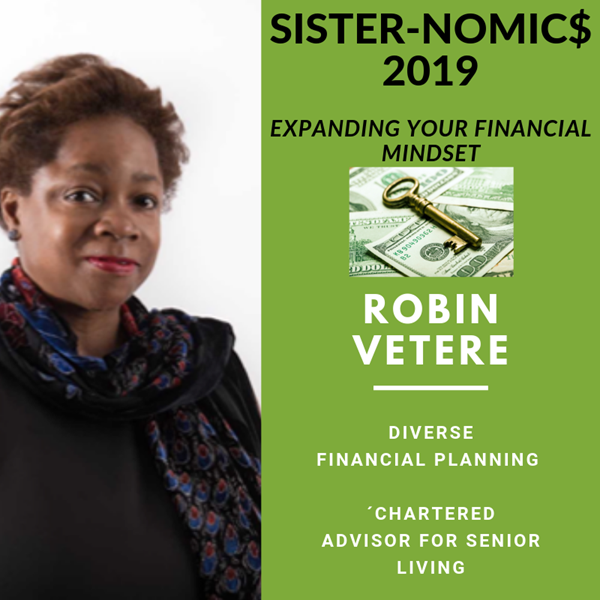 Keynote Speaker: Robin Vetere
We'll hear from Financial Strategist Robin Vetere. Get your pens and paper ready to take notes on how to plan out your income, budget, save and live the life you want free of financial burdens.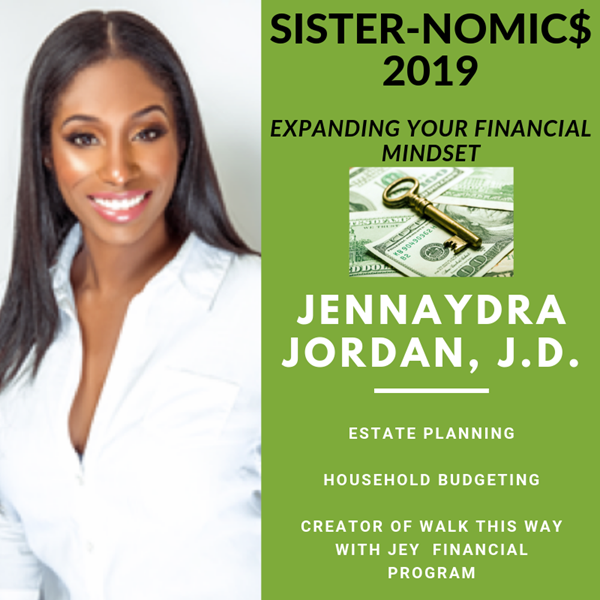 Panelist & Presenter: Jennaydra Jordan, J.D.
Our very own Mrs. Brooklyn, Jennaydra Jordan will be on hand to advise on creating a budget that fits your household and planning for life's unexpected monetary expenses.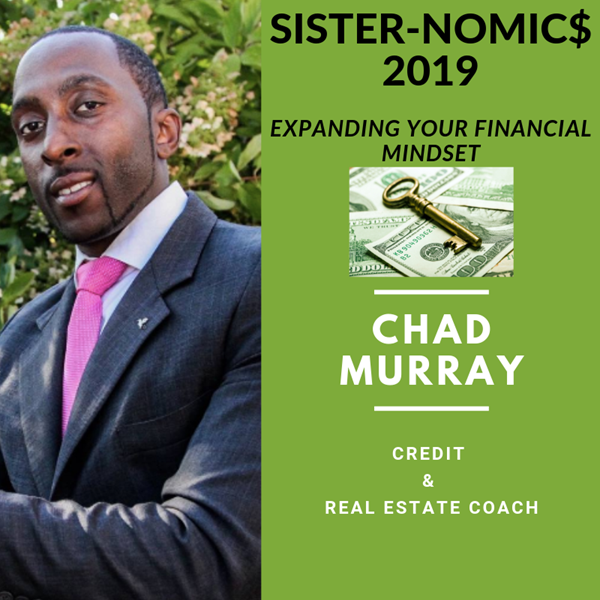 Panelist & Presenter: Chad Murray
You won't want to miss the gems of credit and real estate coach, Chad Murray. He'll be dropping knowledge on credit repair and earning equity on your real estate investments.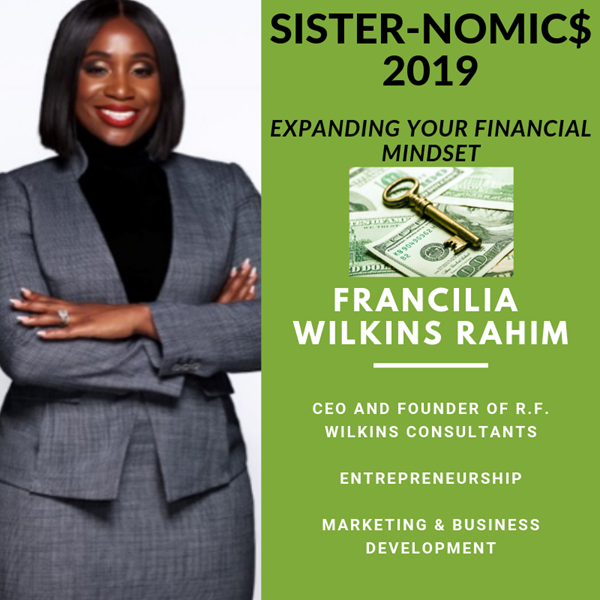 Panelist, Presenter & Panel Moderator: Francilia Wilkins Rahim
Francilia Wilkins Rahim will bring a host of knowledge to the attitude of, "If You Can Think It, You Can Be It". Start off on or continue on the path to true financial freedom by being your own boss. Francilia has the keys to the kingdom of entrepreneurship and what it takes to run your own business.
---

The National Coalition of 100 Black Women was created in 1971 to establish a leadership forum for Black Women from all geopolitical and socioeconomic groups whose overall mission is to provide a national and international medium through which they can develop, initiate and implement action plans designed to pursue social, economic and political gains. Such plans of action defend the social, economic and political gains made through other effects, and will pursue new ways of extending those gains nationally and internationally for the Black community;
The National Coalition of 100 Black Women strives to be a nationally significant voice for Black women collectively to speak to issues at local, national and international levels and to seek proper recognition for the organization commensurate with its achievements. We work hard to organize and expand our communications and informational systems to aid us in achieving our respective goals and to facilitate the pursuit of our common concerns. We recognize the evolving demands upon Black women as they address their changing roles in relationship to their families, careers, the civic and political arenas and the international community;
Manhattan Chapter stands with the over 14 million Black females of America as we represent the potential for making a powerful impact upon the quality of life for all Americans. Manhattan chapter members of the National Coalition of 100 Black Women, dedicate our unsurpassed strengths, abilities and spirit to advancement of familial, social, economic, and political fronts, as we direct ourselves toward both the immediate challenges and those of every tomorrow in this and the 21st century.
Roll up your sleeves and join us http://www.ncbwmanhattan.org/