Two African American authors weave Berkeley childhoods into their publications using methods as diverse as the city that inspired them.
About this event
In conjunction with the African Americans in Berkeley's History and Legacy exhibition (May 16–October 10, 2021 - onsite and online), the Berkeley Historical Society will present a book reading with authors Tina Jones Williams and R.C. Barnes. Sister Gurls WRITE will be held both onsite at the Veterans Memorial Building and as a Live Stream. Books will be available for sale and autographs.
The Authors
R.C. Barnes' debut novel INK FOR THE BELOVED is the first book in The Tattoo Teller Series and is a love letter to her adolescent years in the East Bay. Berkeley is the setting for the Young Adult urban fantasy series and features a Black teenager with a unique ability involving tattoos. Local readers will enjoy following amateur detective Bess Wynters, and recognizing the areas she travels. Bess is a junior at Berkeley High and rides her bicycle all over the city. The second book in the series, INK FOR THE DAMNED, stretches north to Mendocino county and explores Berkeley's roots with social justice groups and the fascination with alternative lifestyles and religions.
For over twenty years, R.C. (also known as Robin Claire) has worked in the entertainment industry in film and television development. She was a long-time executive at Walt Disney Studios, and if you've seen any movies featuring a dog and sled, she probably worked on it.
R.C. Barnes has published many short stories in sci-fi/mystery and dystopian anthologies and has three short reads that introduce the Tattoo Teller series, PRETTY LITTLE GUN, THE GIRL WHO SPOKE WITH SPIRITS, and RIVERDOGS. She also works as a writing coach and currently serves as a college essay reader at Berkeley High. INK FOR THE DAMNED, will be available July 2021, and a spinoff series in the Tattoo Teller universe launches in the fall.
Reach R.C. Barnes at rcbarnesauthor@gmail.com andwww.practicinginpublic.com
Award-winning author, Tina Jones Williams, A Reasonable Woman, has written eight books, which pay homage to the rich traditions in the African American community. Born and raised in the all-Black neighborhood on Julia Street in South Berkeley, Ms. Jones Williams attended neighborhood schools until seventh grade when she was bussed out of her area to become a member of the first desegregated junior high school in Berkeley. She attended Berkeley High, the only public high school in town.After high school graduation, Ms. Jones Williams went to the University of Texas, at Austin where she earned a B.A. degree in Business/General & Comparative Studies. The lure of family brought her back to the Bay Area where she married, settled in Silicon Valley, and had a career in the Tech Industry. Since publishing her Julia Street Series, Ms. Jones Williams has led bi-annual neighborhood walks, which begin and end on Julia Street, the location of the four books in the series. During the walks, she shares anecdotes, folklore, and history about times, places, and people she feels should not be forgotten. As a result of her books and neighborhood walks, Ms. Jones Williams is pictured on a South Berkeley mural reflecting the city's history.
Ms. Jones Williams is an active member of Alpha Kappa Alpha Sorority, Inc., the oldest African American Sorority with an international membership of educated women committed to a lifetime of service for ALL of humanity. Alpha Kappa Alpha currently has over 300,000 members including Kamala Harris the 49th Vice President of the United States.
She is a contributor to the Berkeley Historical Society and the South Berkeley Legacy Project, a member of the National League of American Pen Women, a literacy and career coach.
Reach Ms. Jones Williams at areasonablewoman@aol.com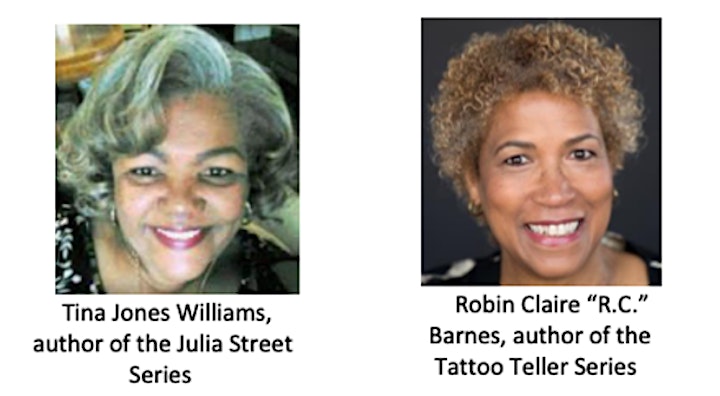 Organizer of Sister Gurls WRITE
The Berkeley Historical Society, founded in the summer of 1978 from the ad-hoc Berkeley Centennial Celebration Committee, is a non-profit, all-volunteer group dedicated to researching, preserving and sharing Berkeley's history. Through exhibits, lectures, walking tours and publications, an appreciation for the uniqueness of the city and the diversity of cultures that comprise the rich mosaic of Berkeley has been fostered and recognized.