Description
It's truly a Time to be Grateful. Enjoy the conference in LA while we watch your children learn and play!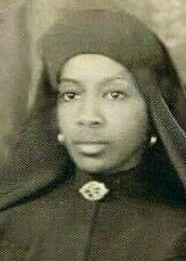 Sister Clara Muhammad Childcare Village will run from December 13th-15th 2019
December 13th from 2:30 PM - 10:00 PM
December 14th from 9:00 AM - 5:00 PM and 7:00 PM - 10:00 PM
December 15th from 9:00 AM - 1:00 PM
Preteens will hear Sister Ann Ali read her newly published book Impeccable...Remembering Sister Muhammad.
From Islamic and African Diaspora Storytelling, to games, arts and crafts galore your children
(Ages 3-13) will Insha'Allah have an amazing experience at this year's Time to Be Grateful Conference.
We look forward to seeing you there, Insha'Allah.
Please note: At this time, we are only accepting potty-trained children. Thank you for your understanding.
Date and Time
Location
Sheraton Gateway Los Angeles Hotel
6101 West Century Boulevard
Los Angeles, CA 90045
Refund Policy