Sales Have Ended
Registrations are closed
Thank you for registering! We're excited to have you join us on Dec. 16, 2020! The link to the virtual event will be emailed to you the day before the event start.
Event Information
Location
Water Front
1600 Pacific Highway
San Diego, CA 92101
Sales Have Ended
Registrations are closed
Thank you for registering! We're excited to have you join us on Dec. 16, 2020! The link to the virtual event will be emailed to you the day before the event start.
Join us as we explore Southeastern San Diego through the eyes of the people that know it best to engage, understand and take action.
About this event
Please join us on Saturday December 18, 2021 for our Eco(system) Exchange. The theme for this final EcoExchange of 2021 is about how Entrepreneurship influences Economic Equity. It's taking place at the San Diego Waterfront Park along side the Soul Swap Meet which is San Diego's innovative business platform for Black Entrepreneurs run by CEO Shala Waines. This EcoExchange is an extension of our Fund The Change Campaign. We are talking about how San Diego Corporations and Foundations can come together to support economic equity through SCP programs.
SCP will host our signature EcoExchange event, and we invite participants to learn more about Entrepreneurs we support by visiting and shopping the Soul Swap Meet afterward.
We cannot decouple the work of creating economic equity from the work of creating racial equality.
Be sure to register for this event. Seats are limited to 20.
Do not miss these Entrepreneurs and Local Leaders!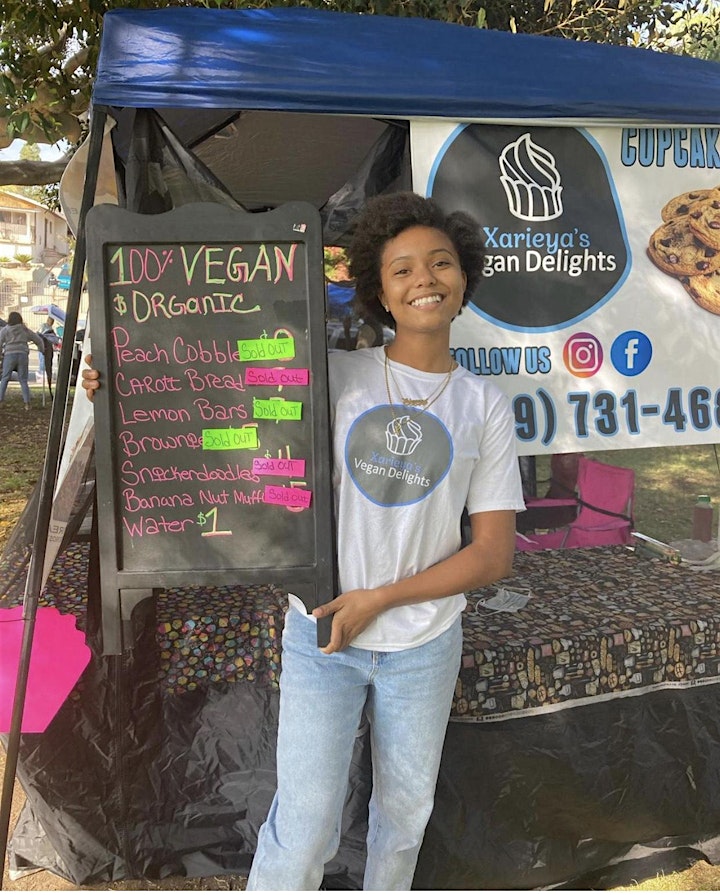 Business Owner: Xarierya Mitchell - Xarierya's Vegan Delights http://xarieyasvegandelights.com/xvd/
Xarierya is a Business Owner who got her start through the Soul Swap Meet 5 years ago at the age of 14. If you are a vegan, you understand how transformative it's been to have broader vegan food options, especially artisan sweet treats. As a young business person, Xarierya has tapped into a giant growth market. Here's what the research says about this hot hot sector: "Valued at $14.2 billion in 2018, the vegan food market is expected to reach $31.4 billion by 2026, registering a CAGR of 10.5% from 2019-2026, according to Allied Market Research."
Sister Cites Project programs help Entrepreneurs like Xarierya in San Diego County, receive training and support to leverage the growth opportunities in their market categories. This is the boots-on-the-ground work of creating economic equity.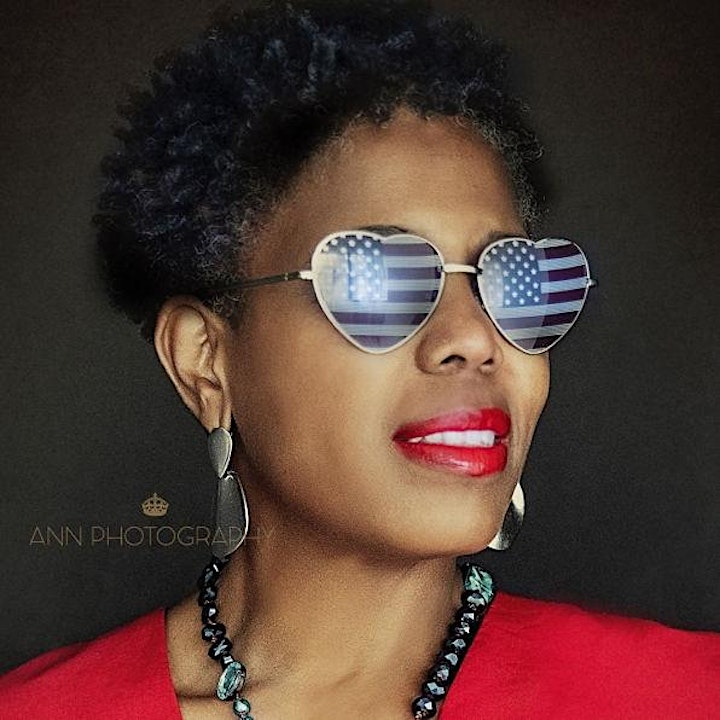 Entrepreneur: Adria Fox - C4GS - ZEDlife, Zero Fossil Energy Developments, Principal/Managing Director https://www.c4gs.org/team.html
There's creativity and there's creative genius. ADRIA FOX, aka "The It Girl", has a flare for curating genius through interdisciplinary collaborations. This skill sets make this 'IT!Girl' a powerful asset to the C4GS-ZEDlife team. Learn more about Adria's Entrepreneurial work in the link above. This kind of Development needs to be cultivated and supported by Corporations, Government and other Developers. Join us to to learn more. This is important for San Diego and for all cities nationwide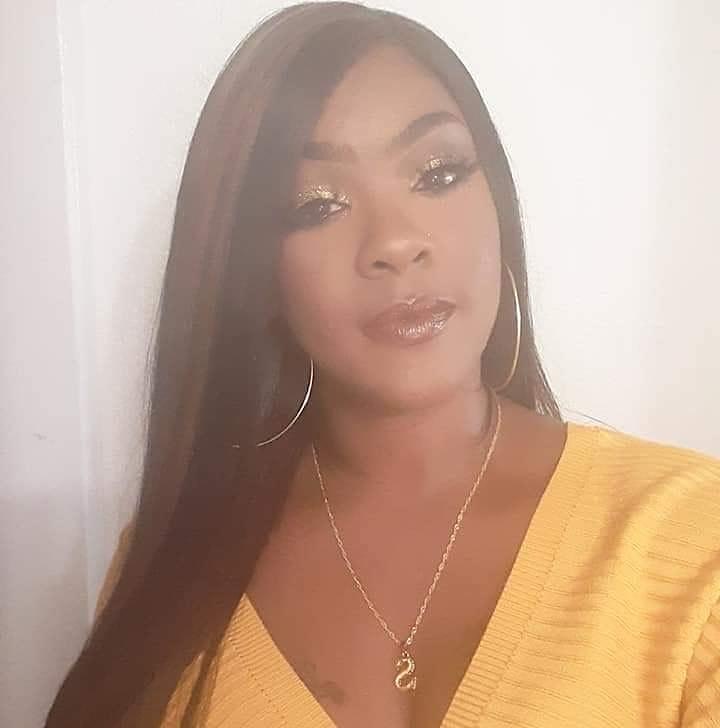 Entrepreneur: Shala Waines, CEO of Creative Vibes which Produces The Soul Swap Meet https://sdsoulswapmeet.com/
This SCP event is running parallel with Soul Swap Meet in their Holiday location at the SD Waterfront Park. Shala will come by to talk about Soul Swap Meet's growing platform of 200+ Black-owned businesses who have grown as a result of Shala's unique business solution. Shala intends to franchise this idea. There is huge demand on the supply and consumer side. Shala has a wait list of 100's of vendors who want to be part of this platform just here in San Diego. She needs space in our city to grow. If you are in Commercial Real Estate, come join us and learn more. Every Swap meet in San Diego has a permanent home. Let's find one for Soul Swap Meet!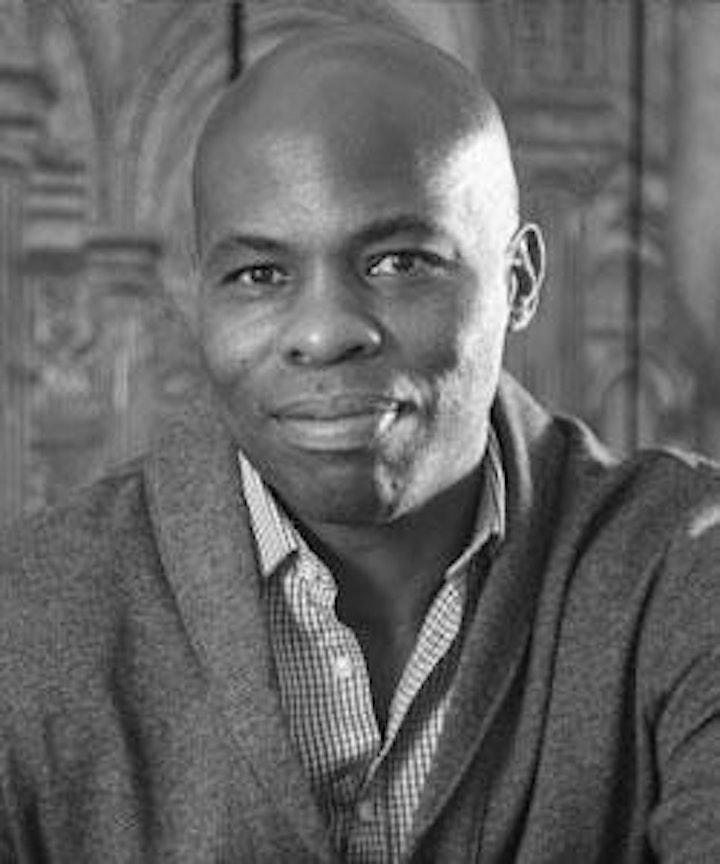 Non Profit CEO, Shawn McClondon, Founder and Executive Director - Sister Cities Project www.sistercitiesproject.org
Shawn will share the exciting details of Sister Cities Project new Corporate Sustainability Action Program to help San Diego Companies fuel Entrepreneurship programs that serve our growing network of over 150 San Diego Black Women Entrepreneurs. If you are a Corporate Marketing person, Community outreach professional, Community Foundation professional or a Brand with an interest in Economic Development and Equity, this event is designed to help you learn about how you can support Entrepreneurship directly through Sister Cities Project innovative programs.
Date and time
Location
Water Front
1600 Pacific Highway
San Diego, CA 92101