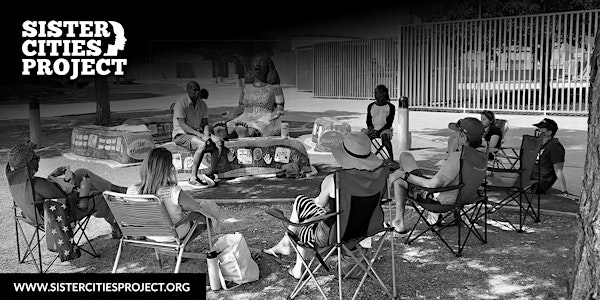 Sister Cities Project (Eco)Exchange 23
Join us as we explore Southeastern San Diego through the eyes of the people that know it best to engage, understand and take action.
When and where
Location
Synergy Co-Work Centre Imperial 6785 Imperial Avenue San Diego, CA 92114
About this event
We're holding our next EcoExchange Event at the now famous San Diego Soul Swap Meet and we're inviting our whole community! It's outside and there are 200+ amazing black-owned businesses who would love to share their merchandise, food and services with you. There's plenty of space and it's outside. The vibe is great food, cool music, and a community of vendors who love sharing their business in this one-of-a-kind swap meet which gives business owners who do not have brick and mortar stores, a way to reach San Diego County residents.
Please join us! This is a way to build relationships with residents of our Sister City in Southeastern San Diego. It's always a good time, too! SCP has become known for featuring informative and inspiring local leaders as speakers for these events, and this timing below is to help you ensure you don't miss our line up (which will be announced in next week's newsletter).
Our Cultural Tours event fosters relationship building between local sister communities, is a part of Our Cultural Events Impact Area and fits within the Social Capital, Culture and Policy domains of our Entrepreneurial Ecosystem.
Cultural Tours is our flagship program and the first event in our Cultural Events area of impact with the goal of building relationships between local disadvantaged communities with more affluent ones to help foster understanding and long–term connections.
Our Cultural Tours bring groups of residents from affluent neighborhoods to disadvantaged neighborhoods to support local businesses, visit important sites within the community and have discussions with residents, business owners, community leaders and city officials about how communities within a Sister Cities Partnership can support one another.
SCP sponsors lunch for participants by a local black–owned business and includes donations to further support the business. Entrepreneurs from both communities are encouraged to join us on a tour to expand their networks.
Sister Cities Project was born to create formal partnerships between affluent communities and underserved communities to build a new relationship to deepen cultural understanding between those communities.