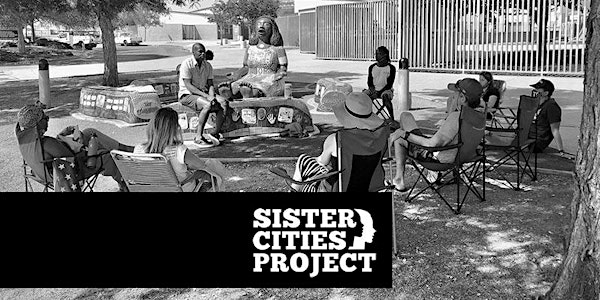 Sister Cities Project Cultural Tour 22
Join us as we explore City Heights through the eyes of the people that know it best to engage, understand and take action.
When and where
Location
Umoja Peace Garden 3877 39th Street San Diego, CA 92105
About this event
Join us for another groundbreaking Sister Cities Project Cultural Tour series as we create a space for community members from both communities of our Sister Cities Partnership between City Heights and Encinitas to listen discuss and take real action.
Our Cultural Tours event fosters relationship building between local sister communities, is a part of Our Cultural Events Impact Area and fits within the Social Capital, Culture and Policy domains of our Entrepreneurial Ecosystem.
Lunch Provided By:
We will start the day by providing lunch from local minority-owned small restaurants in City Height. Our Liaison team will confirm how this works when you RSVP.
Free cold beverages for this particular tour will be provided by City Heights own, Sunset Kava (specialty chilled lemonades, teas, and chilled kava).
After lunch, we will have an engaging discussion between community members to discuss how two very different communities can support one another to fight racial and economic inequalities as partners.
Speakers Include the Following: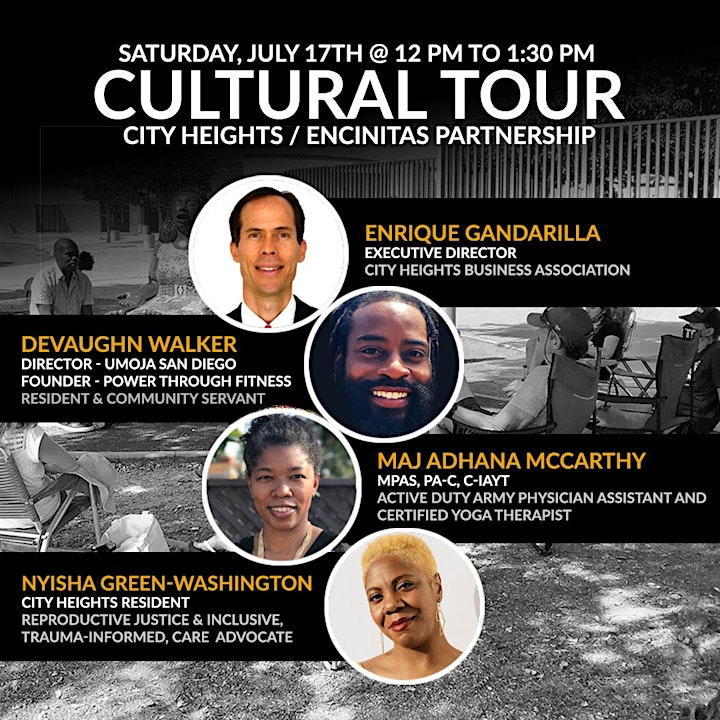 Our Cultural Tours bring groups of residents from affluent neighborhoods to under-resourced neighborhoods to support local businesses, visit important sites within the community and have discussions with residents, business owners, community leaders and city officials about how communities within a Sister Cities Partnership can support one another.
SCP sponsors lunch for participants by a local black–owned business and includes donations to further support the business. Entrepreneurs from both communities are encouraged to join us on a tour to expand their networks.
Sister Cities Project was born to create formal partnerships between affluent communities and underserved communities to build a new relationship to deepen cultural understanding between those communities.