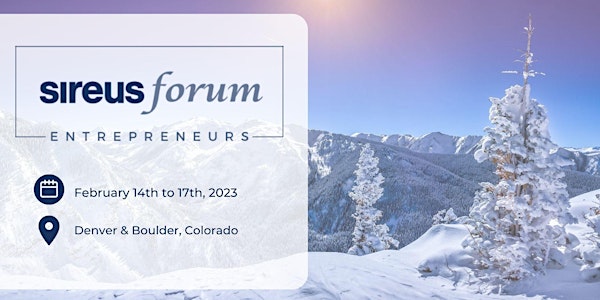 SIREUS ENTREPRENEURS forum
Innovation Immersion Week in the Intermountain West
Date and time
February 14 · 6pm - February 17 · 9pm MST
Location
University of Colorado Boulder 552 UCB Boulder, CO 80309
About this event
SIREUS is inviting members to an exciting immersion program for research-based startups and university personnel. Connect with businesses, investors, research institutions, federal laboratories, and key opinion leaders in the research and innovation ecosystem in Colorado and Arizona. SIREUS is inviting you to a week-long immersion event hosted by SACC-Colorado, SACC Arizona, and The University of Colorado, Boulder in conjunction with the 2023 Destination Startup conference.
Boulder, Colorado is a powerhouse for research and innovation and tops the Bloomberg list of cities with the highest brain concentration index in the US since several years back. Boulder is a unique knowledge hub with a mix of university research and federal labs (33 federal labs in CO alone), and a high concentration of venture capital and high-tech companies, including a major Google research hub. Venture Partners at the University of Colorado Boulder is one of the top research commercialization units in the US. A recent report shows that research commercialization generated an astonishing $8 billion impact on the US economy including more than 200 intellectual property licenses generating $20.1 million in revenue, $45.4 million in commercialization-specific grants, 70 research-based startups spun out that raised $3 billion in capital funding, and the creation of 39,000 jobs.
Phoenix, Arizona is the fifth largest city in the U.S. and the fastest-growing metro area. Home to 40 higher education institutions, among them Arizona State University – ranked the most innovative university in the U.S. eight years in a row by U.S News. The 3 main universities (University of Arizona, Arizona State University, and Northern Arizona University) are currently building a new Bioscience core campus with support from several of the major medical research and hospital chains in the region, including Banner, Dignity Health, Phoenix Children's Hospital, and Mayo Clinic. This 49-acre area will house university R&D, startups, growth companies, Technology Transfer Offices, and research commercialization offices.
Destination Startup® is a collaboration among leading research universities and federal laboratories across the Intermountain West to showcase the best companies from our innovation ecosystem. A forum gathering investors, businesses, researchers, and entrepreneurs taking place in Colorado February 15-16th, 2023. The program will commence in Boulder on the 13th and is organized by SIREUS, SACC Colorado & SACC Arizona. The program includes a university round table, visits to federal labs, knowledge exchange, and networking with top investors, high-tech companies, and government actors. The target participants are university-based startups from Swedish universities within life science, clean tech, or data transformation as well as university personnel in research commercialization.
SIREUS will pick up the costs for the SIREUS conference, including certain meals, and participants are expected to cover their own travel and lodging expenses.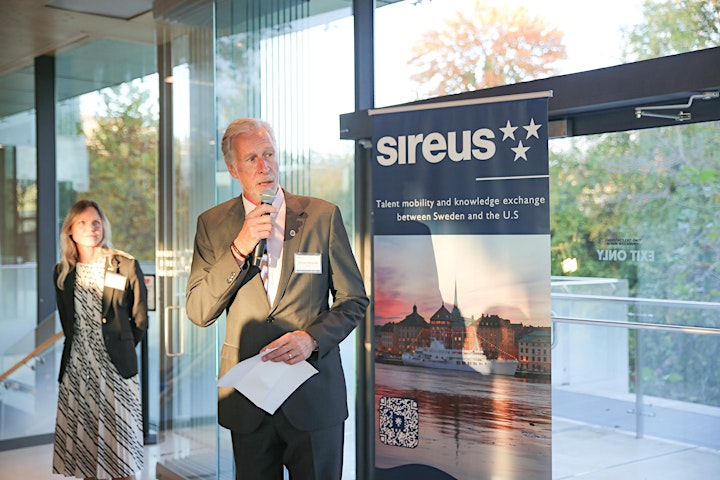 AGENDA
Pre-event
February 13th, 2023 (4 - 6 PM)
Venue: St Julien Hotel & Spa, 900 Walnut St, Boulder, CO 80302
Happy Hour and Jazz
Welcome mingle at one of the iconic hotels in downtown Boulder with views of the Flatiron Mountains

Day 1
February 14th ,2023
Venues: Black Lab X, Boulder, CO, 3550 Frontier Ave STE D, Boulder, CO 80301 and
Venture Partners, 4845 Pearl East Circle, Suite 300, Boulder, CO 80301
11AM-1PM Welcome Reception at Black Lab X
Startup teams; please prepare a 2-3 minute pitch
University staff; please prepare a short introduction about UU, SU, LU, LiU
Introduction to the Colorado tech ecosystem presented by State of Colorado Office of Economic Development and International Trade
Rama Haris, Christian Thomas, Rachel Rose
Panel Discussion - Boulder as a place to grow your startup
Scott Sternberg, Executive Director, Boulder Chamber
Mary Austin, Executive Director, Colorado Cleantech Industries Association
Mark Lupa, Managing Partner, BuffGold Ventures
Magnus Gunnarsson, Product & Business Dev. Advisor - Digital Health
Lunch mingle and tour of Black Lab Sports
1.30-3.30 PM Venture Partners Founder's Mingle (Venture Partners Office)
Listen to Boulder founders and their entrepreneurial journeys:
1.30PM Dr. Jerome Fox, Founder, THINK Bioscience
2PM Dr. James Welz, Founder, Cascade Biocatalysts
2.30PM About Venture Partners - Presentation by Managing Director Bryn Rees
3-3.30PM Fika mingle with Venture Partners team and founders
Fika mingle with Venture Partners team and Boulder founders
3.30 SACC Arizona President on Business Opportunities in Arizona (VP Office)
Joacim Mattisson, President, SACC Arizona
6 p.m. Dinner at local restaurant (optional)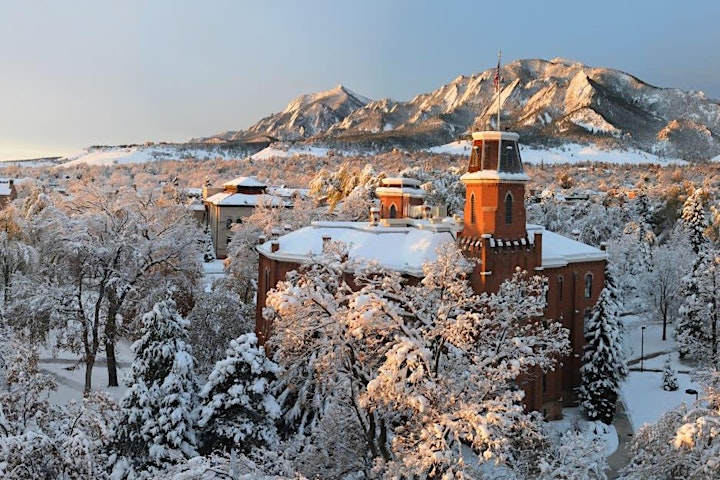 Day 2
February 15th
Venues: Black Lab X, Boulder, CO, 3550 Frontier Ave STE D, Boulder, CO 80301 and Renaissance Downtown City Center Hotel, 918 17th St, Denver, CO 80202
10-11AM Inspirational talk with CEO of Kognity
Hugo Wernhoff is the founder and CEO of a highly successful Swedish startup established in the USA with presence in 120+ countries and that has successfully grown to 100+ employees with offices in Boulder where Hugo is based.
Short break with lunch, refreshments and mingle with Hugo
11.30-12.15 Presentation and Q&A With Elyse Blazevich, President and CEO, Colorado Bioscience Association (CBSA)
CBSA creates co-opportunity for the Colorado life sciences community. It is the meeting place for Colorado's active and flourishing life science industry with members representing big pharma, medical device companies, academia, and various startups in the life science sector. Elyse is the CEO, and is also an entrepreneur in the life science sector, she will speak about the Colorado life science industry, as well as her own company building journey.
12.15-1 Mingle with Elyse
1-4PM Transport to Denver and refreshment break (hotel transit for those moving to Renaissance Denver Hotel)
4-6PM Destination Startup ® VIP Pre-Event exclusively for founders and investors
Invite-only event for founders and investors sponsored by Silicon Valley Bank. Held at Range Restaurant in Denver. Drinks and heavy appetizers provided.
Registration link here.
Day 3
February 16th
Venue: Renaissance Downtown City Center Hotel, 918 17th St, Denver, CO 80202
Destination Startup ®
7.30AM-7PM Destination Startup® (please see website for program updates)
7:30 AM Welcoming Remarks
7:45 AM Morning Keynote—University Faculty Founder Success Stories
8:30 AM Technology Showcase Begins (tracks by sector)
noon KEYNOTE: Investors Talk Back—Getting Funded out of the Lab (including lunch)
1:30 PM For entrepreneurs: Technology Showcase Continues (tracks by sector)
1.30PM For university personnel: Roundtable discussion – best practices in
supporting university based startups (including Swedish universities, CU Boulder,
Colorado State University, CU Anschutz (medical campus), University of Arizona,
University of Utah, University of Nebraska Medical Center, University of New Mexico).
4:30 p.m. I-Corps™ Lightning Round: three-minute pitches on the latest innovations
from the top university laboratories in the West
5 p.m. It's a Wrap: Happy Hour: On the mezzanine of the historic Colorado National
Bank building (Renaissance Denver Downtown City Center Hotel)
7 p.m. End of event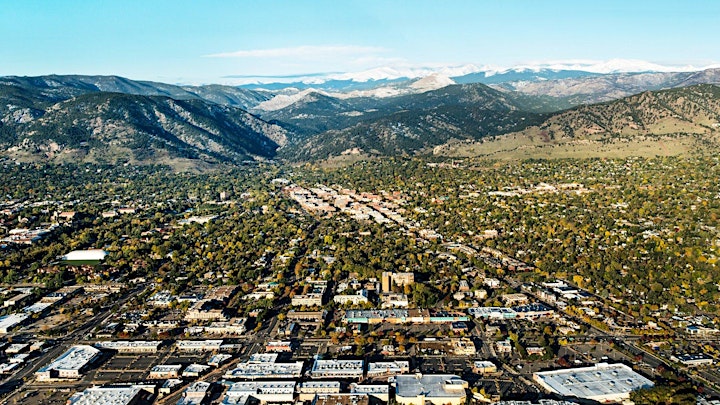 Day 4
February 17th
Venue: The Commons on Champa, Denver's Startup Hub 1245 Champa St, Denver, CO 80204
9AM-1PM Soft Landing in the USA - Denver Economic Development and Opportunity
09:00 - 09:45 Welcome/Opening Remarks – Denver Economic Development and Opportunity: Deborah Cameron, Chief Business Development Officer & Stephanie Garnica, Director of Global Business Development
09:45 - 10:45 Colorado Thought Leaders Forum: Xan Peterson
10:45 – 11:45 Ben Roxborough – Understanding and Protecting Intellectual Property in the U.S.
11:45 – 12:45 Madison Taylor Marketing – How to promote and market your product/service in the U.S.
Refreshments and lunch generously provided by the City of Denver

This program and events are organized by SIREUS, SACC Colorado, SACC Arizona , and The University of Colorado, Boulder in conjunction with the 2023 Destination Startup conference.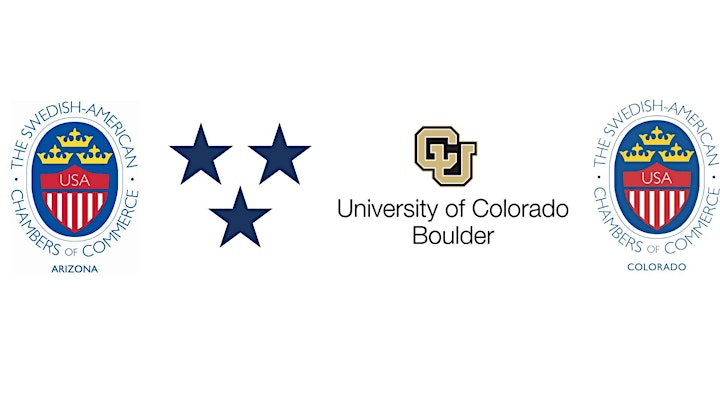 About the organizer
SIREUS is a platform for increased talent mobility and knowledge exchange between Sweden and the U.S. in innovation, science, and entrepreneurship.
SIREUS, a three-year collaboration between The Swedish American Chambers of Commerce (SACC-USA) and 12 Swedish universities, focuses on knowledge exchange in innovation, science, and entrepreneurship, as well as talent mobility for students and researchers between Sweden and the U.S.
​​​​​​​The project builds on SACC-USA's bilateral business and talent network and addresses needs identified in collaboration with Swedish universities. Initially, twelve Swedish universities are participating. The Embassy of Sweden in Washington, D.C, and the Swedish Institute support the project through advice and contacts.