SIREN: John Mercier (DNFSB): "Nuclear Detonation Effects in an Urban Area"

Tuesday, November 10, 2015 from 12:00 PM to 1:30 PM (EST)
Event Details
John Mercier (DNFSB):
"Nuclear Detonation Effects in an Urban Area"
Abstract: One of the most catastrophic incidents that could befall the United States, causing enormous loss of life and property and severely damaging economic viability, is a nuclear detonation in a US city. The immediate consequences of a nuclear explosion are largely predictable. The potential for fires and blast damage to structures notwithstanding, a detonation would present substantial and immediate radiological threats to life. Local, State and Federal preparedness to respond to a nuclear detonation through focused nuclear emergency response planning could result in life-saving on the order of tens of thousands of lives. Understanding the effects of a nuclear detonation is the first step in strategic preparedness for managing the consequences of such a catastrophic incident. This seminar will focus on the effects of an urban nuclear detonation to inform nuclear emergency response planning.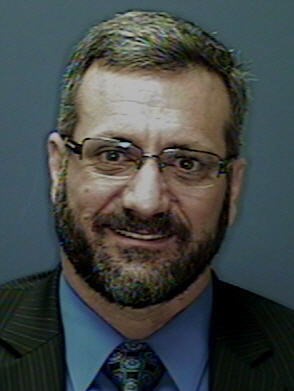 John Mercier has 30 years' experience and leadership in the nuclear and radiological sciences. He is a nationally recognized expert in the areas of nuclear weapons effects, nuclear emergency response operations and radiation source detection, sampling and characterization. During his 25 years active duty in the US Army, he was often called upon to assist the Pentagon, White House and NATO on urgent national and global security nuclear issues. Dr. Mercier participated on a variety of special nuclear teams and maintained unique skills within the nuclear defense and weapons effects community, and designed and implemented a full nuclear consultancy for a modern combat zone. Following military service, Dr. Mercier directed corporate Weapons of Mass Destruction (WMD) Defense programs and provided expertise on Chemical, Biological, Radiological, Nuclear and High-Explosives projects for government WMD defense and Intelligence Community programs. He also stood up a Service-Disabled Veteran-Owned Small Business focused on supporting defense contracts working issues such as nuclear forensics, nuclear weapons effects, nuclear accident source terms, nuclear accident dose assessments and development of military radiation detection systems. Currently, Dr. Mercier supports the Defense Nuclear Facilities Safety Board and focuses on topics in the functional areas of nuclear explosives safety, nuclear facility safety, and plutonium health physics. Dr. Mercier is licensed in nuclear engineering and medical physics. He is professionally certified in medical nuclear physics, diagnostic radiological physics and project management.
About this seminar series: This lecture continues a successful new speaker series featuring leading international experts on nuclear emergency response. Part of an NSF CAREER grant and hosted by Virginia Tech's Department of Science and Technology in Society, with generous support from the Office of the Vice President for the National Capital Region.
Light refreshments will be served.

Graduate students are encouraged to arrive at 11:30 to chat with Dr. Mercier before his talk.

A

URL

to the online version of the event will be sent to registered participants who would like to join remotely

.



To submit a question to the speaker, please e-mail it to siren@vt.edu

.
If you are an individual with a disability and desire an accommodation, please contact Sonja Schmid at 703-538-8482 or email sschmid@vt.edu during regular business hours at least 10 business days prior to the event.


Future SIREN events will be held on December 1 and continue in Spring 2016.

When & Where

Virginia Tech Research Center - Arlington
900 North Glebe Road
Arlington, VA 22203


Tuesday, November 10, 2015 from 12:00 PM to 1:30 PM (EST)
Add to my calendar
Organizer
Science and Technology Studies (STS) is a diverse and growing field that examines how science and technology intersect with society, politics, and culture. STS uses the tools of social science, history, philosophy, and policy to understand complex and cutting-edge issues. Graduate students in STS come from a wide range of backgrounds including the natural and physical sciences, engineering, numerous professional disciplines, liberal arts and humanities. We value your real-world experience and help you transform your insights into scholarship. Our graduate program prepares students to advance research and make a difference.
At Virginia Tech's National Capital Region campus the STS program offers Ph.D., M.S., and Graduate Certificate options. We are conveniently located next to the West Falls Church metro, with parking available in the university lot. All classes are offered in the evening, to accommodate working professionals' busy schedules. They are taught in small seminars and offer personal interaction with faculty and peers. Students from all academic and professional backgrounds are welcome.
The STS program accepts new students year-round and offers courses in Spring, Summer, and Fall (browse our website at www.sts.vt.edu for our current courses). You can try out STS even before being accepted to a degree program through VT's Commonwealth Campus program. Any classes taken in this program will count toward your M.S. or Ph.D. requirements. Commonwealth Campus applications can be made up to one week before classes start and do not require the GRE, letters of reference, or official transcripts.
The Department of Science, Technology, and Society at Virginia Tech is part of the College of Liberal Arts and Human Sciences.