Description
The Sir Winston Churchill Award Dinner is an annual event that honours those who have demonstrated Churchillian qualities in public life. It is organised by The International Churchill Society (UK) , a registered charity supporting the development of educational resources and programmes relating to the life and legacy of Sir Winston Churchill. These currently include a national public speaking competition for secondary schools, two further regional public speaking competitions at Chartwell and Blenheim Palace, a global design competition, the delivery of online teaching resources into UK schools, sponsorship at the Chalke Valley History Festival, our quarterly magazine Finest Hour and the continued development of our world-class online resource, www.churchillcentral.com.
The award will be given to a person who promotes, sustains and exemplifies Churchillian values today and will recognise and honour contemporary achievement in those fields of public life and personal endeavour in which Sir Winston Churchill played a role or took an interest. The award will be presented by a well-known public figure and the evening will begin with a Pol Roger Champagne reception followed by the dinner in the Ballroom.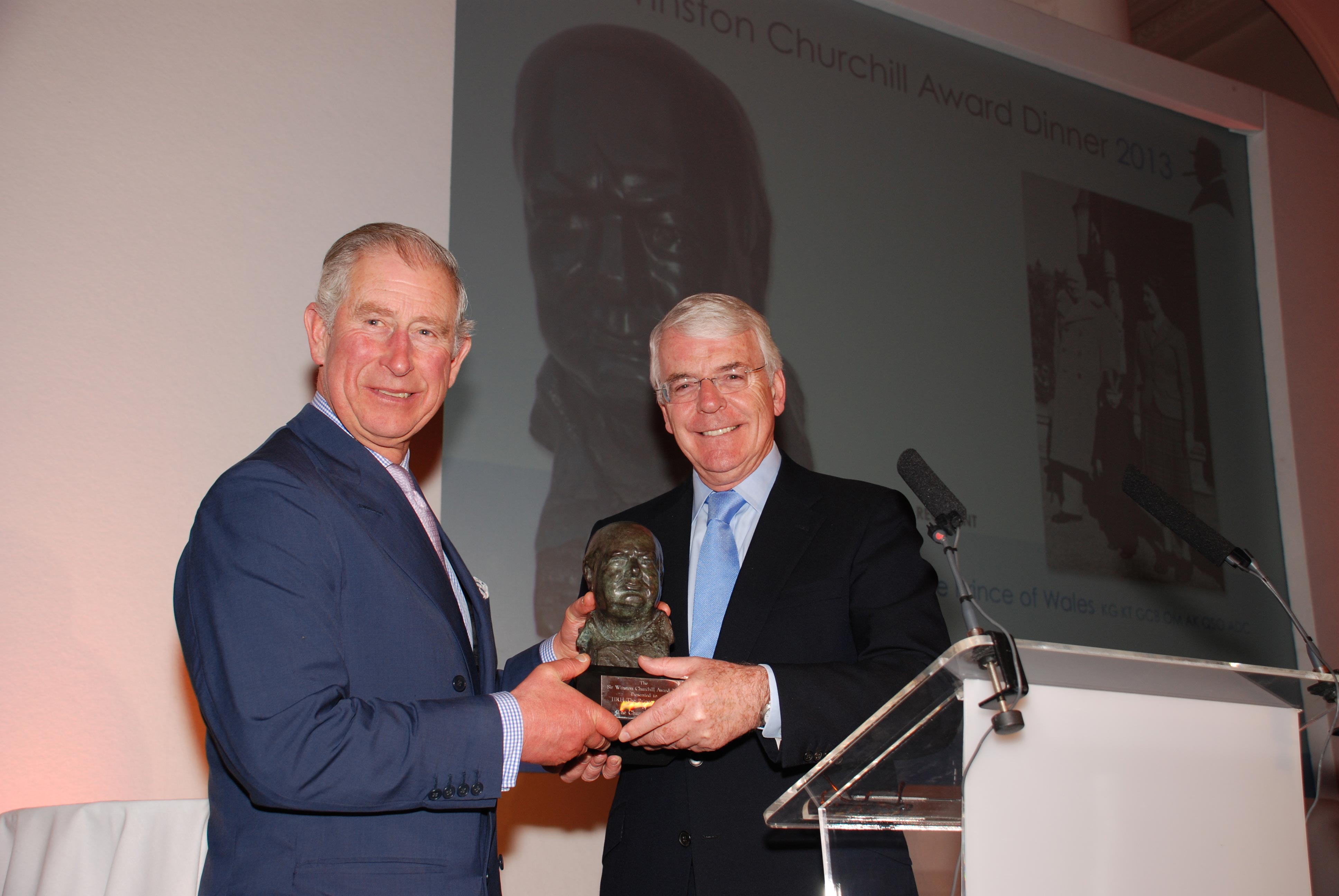 Past recipients have included: General Sir David Richards, John Simpson CBE and most recently, HRH the Prince of Wales. International Awards have been made to Nicolas Sarkozy, President of the Republic of France, and to Aung San Suu Kyi. All the proceeds from this prestigious event are used to support our charitable programmes and the day to day running of the Society.
The cost for a table of ten is £5,000. Those companies or individuals who buy two or more tables will be clearly acknowledged and thanked at the event itself. Individual seats are available at a cost of £500 each.
For those unable to attend on the day, it is still possible to support us by making a donation.