About this Event
Sir Babygirl
The pseudonymme of DIY pop diva/producer Kelsie Hogue, Sir Babygirl mixes and matches inspirations as sundry as Charli XCX, Hole, Hey Arnold!, and Tim And Eric Awesome Show, Great Job! into unabashedly bubblegum, unashamedly queer pop for a future free of genre boundary and the gender binary.
Born in Silicon Valley and raised in Hanover, New Hampshire, Sir Babygirl collected slumber party guests in the form of the bass, piano, guitar, along with formally studying voice. After attending Boston University's School of Theater, she began to synthesize all her interests in the local Allston scene—fronting a hardcore bubblegum band, collaborating with local musicians, and tinkering with self-production on demos that would lead her to Sir Babygirl project.
Sir Babygirl quickly swapped diploma for a microphone to explore Chicago's DIY and comedy scenes, but was ultimately visited in a dream by pop princesses Britney Spears, Christina Aguilera, and dear departed high priestess Whitney Houston. The three divinities implored: pop was the pure plastic expression and cartoon catharsis for which Sir Babygirl was meant.
She returned home to the woods of New Hampshire to convert her childhood bedroom into a makeshift studio. Little by little, she applied her sharpening musical tools to emerging past selves, childhood traumas, and a joyous curiosity for herself. Along her journey, she discovered the sugar-rush sweet spot between melodic emo confessionalism, cartoon character plastic-is-fantastic vocals, and PC music-adjacent synthpop fantasia.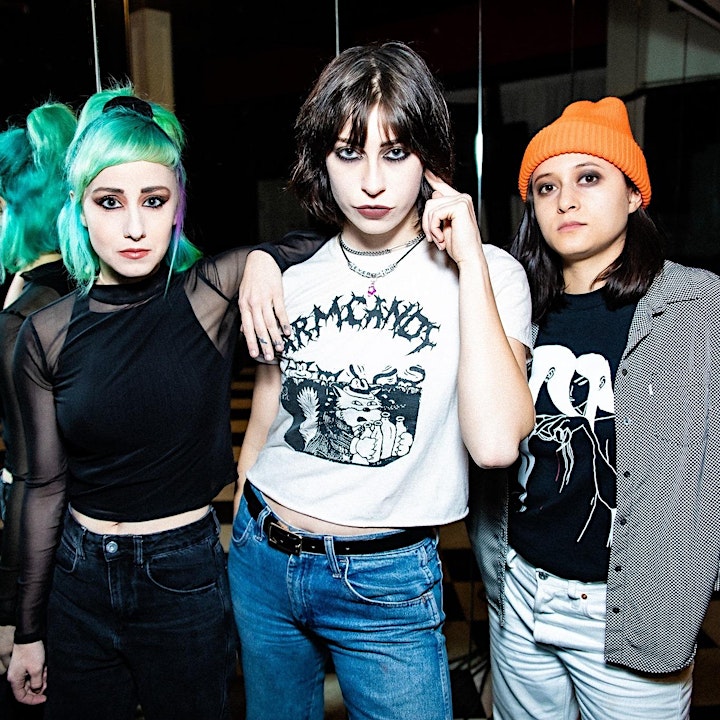 Potty Mouth
Potty Mouth arrived in the early 2000-teens as a feel-good punk rock force from the fabled Western Massachusetts scene. Formed while Einbinder and Mandanas were students at Smith College, and Weems a local rocker, they quickly made a national name for themselves with their brand of art-sensible power-punk wrapped in a catchy, fist-pumping package. Their Sun Damage EP in 2012 and their debut LP, 2013's Hell Bent, put them on the map, and the subsequent years of touring and an acclaimed self-titled EP in 2015 reinforced their status as one of punk's most rock-solid and talented upstarts.
In 2016, Potty Mouth moved to Los Angeles and began working with engineer Courtney Ballard to record a stockpile of songs they had created over the years since the release of their self-titled EP. This collection of songs have come together as "SNAFU," the band's sophomore album released March 1, 2019 on Get Better Records.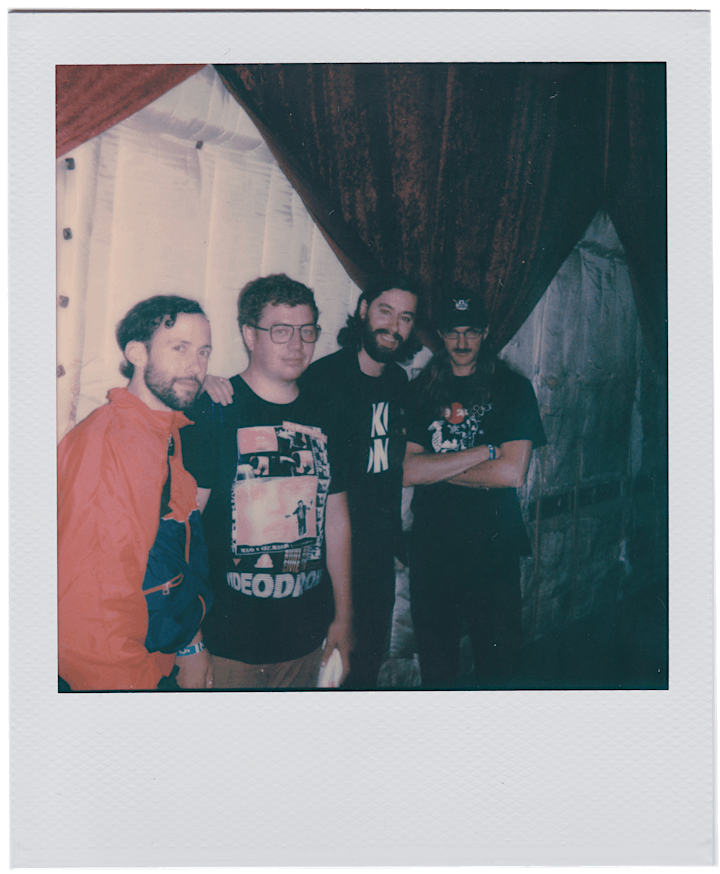 Club Night
Club Night is drummer Nicholas Cowman, bassist Devin Trainer, guitarist Ian Tatum, and guitarist/vocalist Josh Bertram. They formed in Oakland in 2016 and first gained attention with the release of their EP Hell Ya, a five-track array of rainbow-colored songs that evoked the mad eccentricity and creativity of early-aught indie bands. The members are all veterans of the Oakland indie rock scene, each bringing a distinct flavor to the group.
The Oakland quintet's debut album What Life is a spirited indie-emo blend driven by intricate underlying themes, channeling a slew of influences even as it exists in a space of its own.
Performers
Date and Time
Location
Starline Social Club Crystal Cavern
2236 Martin Luther King Junior Way
Oakland, CA 94612
Refund Policy