Screening of "Siqueiros: Walls of Passion," a documentary about Mexican artist David Alfaro Siqueiros. Followed by talk back with director.
About this event
Join us for a screening of "Siqueiros: Walls of Passion," a one-hour documentary film about Mexican visual artist David Alfaro Siqueiros (1896–1974) and the resurrection of his Los Angeles mural "América Tropical." The mural, centered in the cradle of Los Angeles was later championed by the Chicano movement as a symbol of its oppressed culture. One of the great Mexican artists of the 20th century and one of three great Mexican muralists (with Diego Rivera and José Clemente Orozco), Siqueiros was a controversy-stirring revolutionary and lifetime activist who lived with theatrical flair and painted on an epic scale.
This screening will be followed by a talk back with director Miguel Picker, Emanuel Martinez - a muralist who collaborated with Siqueiros on "March of Humanity" in 1968, Claudia Moran - Executive Director, Museo de las Americas, and Lucha Martinez de Luna - curator of "Para mi Pueblo: Chicano/a Muralists of Colorado." The discussion will be moderated by Michael Paglia.
This screening and talk back is presented in conjunction with "Para mi Pueblo: Chicano/a Muralists of Colorado," a McNichols Building exhibition on display through December 2019.
4:30 p.m. - doors
5:00 p.m. - screening
6:00 p.m. - talk back
Refreshments provided.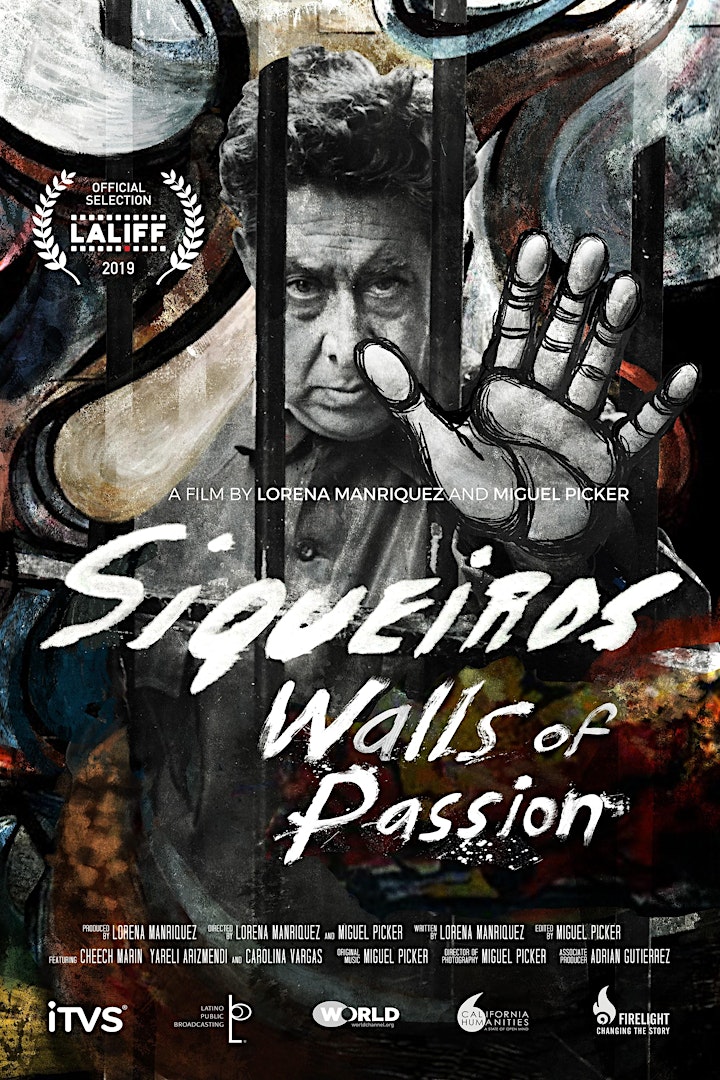 Organizer of SIQUEIROS: WALLS OF PASSION - Film Screening
So that all may thrive, Arts & Venues enriches and advances Denver's quality of life and economic vitality through premier public venues, arts, cultural and entertainment opportunities.
Arts & Venues is the City and County of Denver agency responsible for operating some of the region's most renowned facilities, including Red Rocks Park and Amphitheatre, the Denver Performing Arts Complex, Colorado Convention Center, Denver Coliseum and McNichols Civic Center Building.
Arts & Venues also oversees the Denver Public Art Program, Create Denver, SCFD Tier III granting process, Arts Education Fund and other entertainment and cultural events such as the Five Points Jazz Festival, the Denver Urban Arts Fund, P.S. You Are Here and implementation of IMAGINE 2020: Denver's Cultural Plan.
Denver Arts & Venues is committed to diversity, equity and inclusiveness in all our programs, initiatives and decision-making processes.