Description
Topic: Building Impactful Leadership Skills for Entrepreneurs"
Speakers: Altha Amos, Owner of Amos Employment Consulting Agency & Theresa Cummings, Owner of Consulting & Management.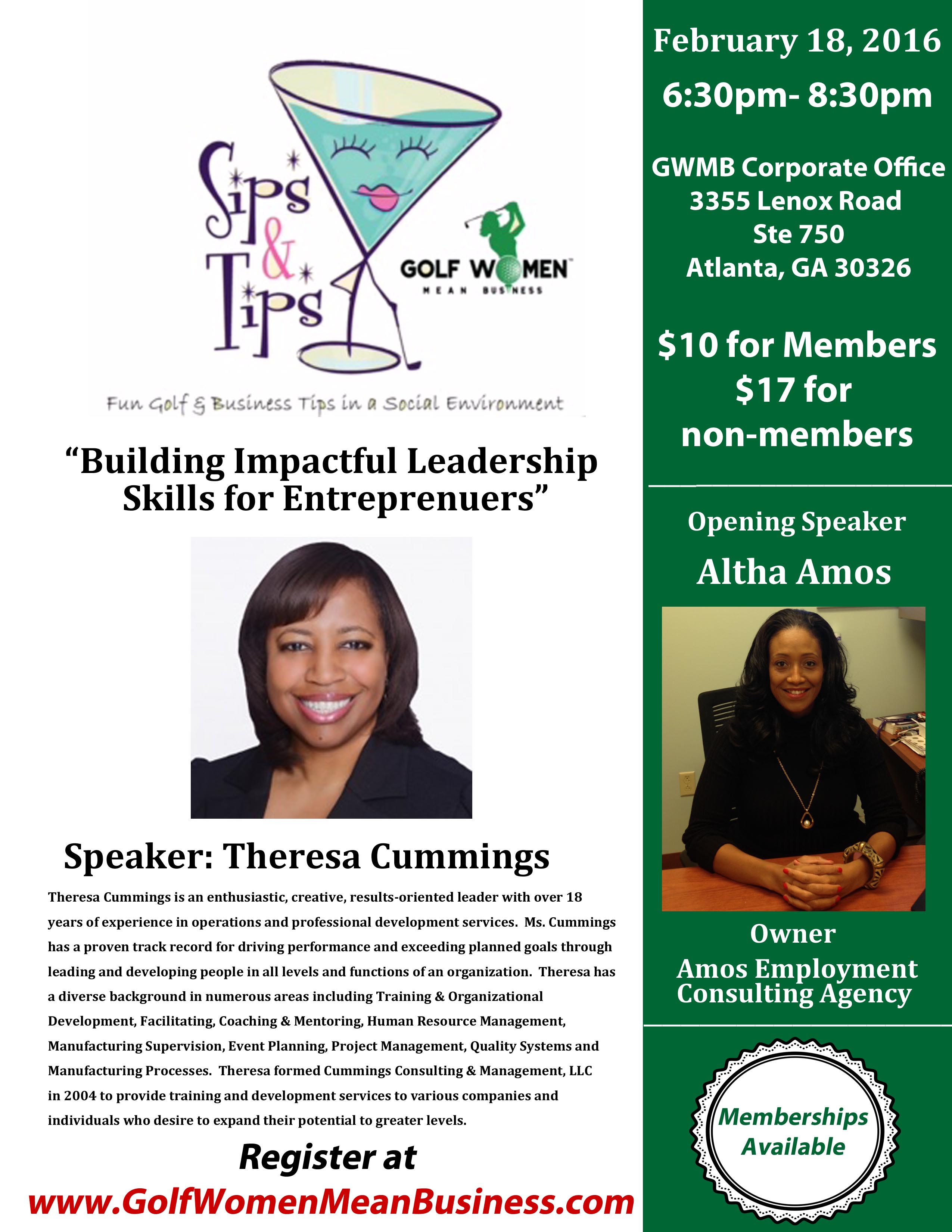 Theresa Cummings is an enthusiastic, creative, results-oriented leader with over 18 years of experience in operations and professional development services. Ms. Cummings has a proven track record for driving performance and exceeding planned goals through leading and developing people in all levels and functions of an organization. Theresa has a diverse background in numerous areas including Training & Organizational Development, Facilitating, Coaching & Mentoring, Human Resource Management, Manufacturing Supervision, Event Planning, Project Management, Quality Systems and Manufacturing Processes. Theresa formed Cummings Consulting & Management, LLC in 2004 to provide training and development services to various companies and individuals who desire to expand their potential to greater levels.