Description
Come wine down on a Sunday afternoon and learn the art of succulent arranging from our very own Ariel O'Hara. This event is free for members of New Beginnings' Circle of Giving*, and we welcome members of the Santa Barbara community to attend as well for $25 materials fee/donation to New Beginnings ($20 for students!) Spend a few hours with friends drinking complementary wine from Santa Barbara Winery and create a beautiful succulent arrangement to take home!
We will have pots and succulent clippings available, but we encourage you to bring some cuttings or a container of your own to personalize your creation!
New Beginnings' Circle of Giving is a membership club for monthly donors who have pledged $20 or more a month to support New Beginnings' programs and services. To learn more about New Beginnings and to join our Circle of Giving club, check us out at these links: https://sbnbcc.org/ https://sbnbcc.org/donate/
*Members of New Beginnings Circle of Giving or those who have donated $240+ to New Beginnings in the past year are welcome to attend as our guest. Members who donate the equivalent of $35/mo more are invited to bring a friend along as an additonal guest!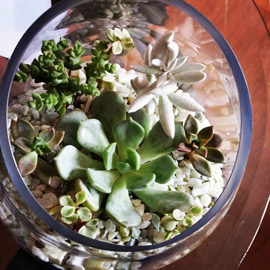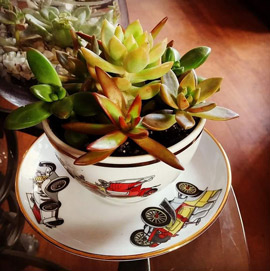 If you are interested in donating materials (pots/planters, cuttings, etc) please contact us at gforrester@sbnbcc.org or call 805-963-7777 x112