About this Event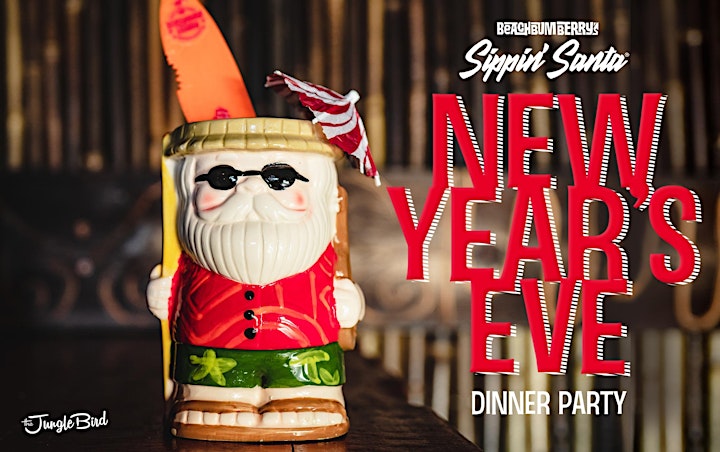 Join us on New Year's Eve for the final night of Beachbum Berry's Sippin' Santa at the Jungle Bird! We're throwing one last party as we close out our Tiki Christmas Pop-Up and we'd love to celebrate with all our ohana. Upon entrance you will receive the Surfin' Santa Mug filled with the Sippin' Santa namesake cocktail. Shorty after being seated, Chef Greg will start service on a five course Polynesian feast that we suggest you pair to five favorites from the Sippin' Santa menu. This dinner will take place earlier in the evening but do not fear, this ticketed event guarantees your spot in the Jungle for our New Year's Toast. We invite you to Sip in the New Year with us at the Jungle Bird!
For $75 you will receive:
One Surfin' Santa Mug
One Sippin' Santa Cocktail
A Five Course Polynesian Feast
A Tropical Midnight Toast*
& a Night full of Memories with all your Ohana!
Doors at 7pm, Dinner Service begins at 7:30pm
*This will be a private event until the completion of the meal at which time we will open the doors to the public. You will be able to remain at your seat or table if you'd like to stay for the Tropical Toast at Midnight.