Description
Join us for the January Edition of Sippin' On Sundays at Fire House Bar & Lounge after the Panthers play the Falcons. This will be our seventh day party and they continue to get better each month.
Follow @moxiesociety on IG for video footage from our previous events.
Our mission with Sippin' on Sundays is to make things easy for our guests. Free admission and parking in an intimlate Uptown venue that offers stimulation for all your senses--Music, Food, Drink and Hookah. We've got several reserved table and VIP options for those that want a truly upscale experience.
Mr. "We Good Over Here" Loui Vee is our resident music director representing for South Cack.
We're proud to keep our business with venue owners who consistently support our community. We feel a great responsibility to foster economic development and help create income for the ownership, management and staff of our venue partners.
Join us on Sunday, January 5 and every first Sunday thereafter for SIPPIN' ON SUNDAYS.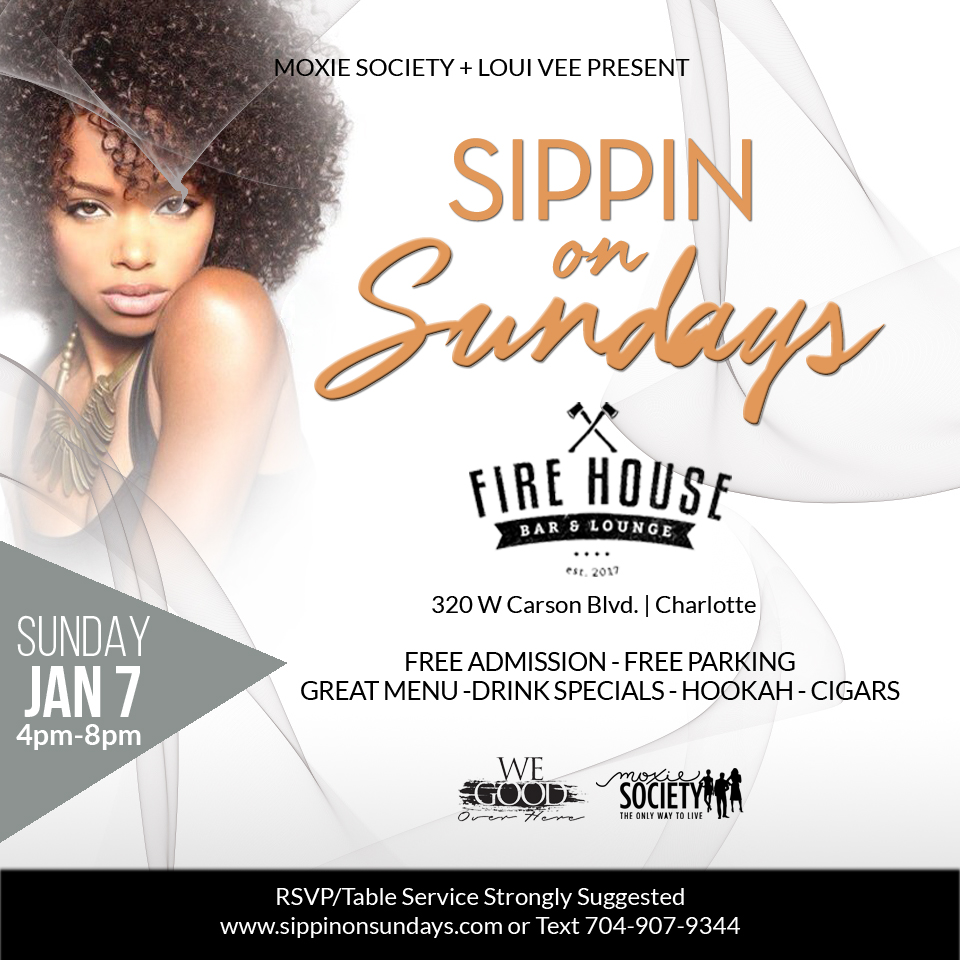 Link to DECEMBER Photos:
https://www.facebook.com/pg/MoxieSociety/photos/?tab=album&album_id=1774334859304332