Sip, Swap, and Shop!

Sunday, January 20, 2019 from 3:00 PM to 6:00 PM (EST)
Event Details
If you are not familiar with a clothing swap. Everyone brings valued, gently loved clothing that they no longer need or can wear, but are in excellent or good condition. This is our 5th Swap. They have become great socializing events, so come, SWAP, SHOP, SIP and chat it up! We are also swapping holiday clothing and décor since we have taken down our Fall & Thanksgiving decorations and have put Winter and Christmas we know by now what items or color schemes we no longer want. Feel free to bring both seasons.
We are a classy bunch, so it goes without saying to bring items that are Classic or Current (no 90's and beyond), Clean, in Good to Excellent used or unused condition. No Holes, Broken zippers, Stains etc.. There are No huge Ikea sized grab bags allowed for swapping. Items not swapped will be either donated to charity or held over for future swaps.
Clothing drop-off will be at 2:30 p.m. to provide time for the sorting of items. Swappers will be allowed to enter and begin Swapping and Shopping at 3:00 pm.
We have added a Style Suite!
* Come enjoy hand massages, or mini manis.
* Experience a Flawless Skin or Glam Eyes makeover.
We ask that everyone bring a minimum of 5 items (there is no max.) to ensure that we have an abundant selection of clothing and accessories to choose from and to make things fair. You pay $1 min. (a dollar for each item under 5 you don't bring) or $5 max (if you bring nothing to swap).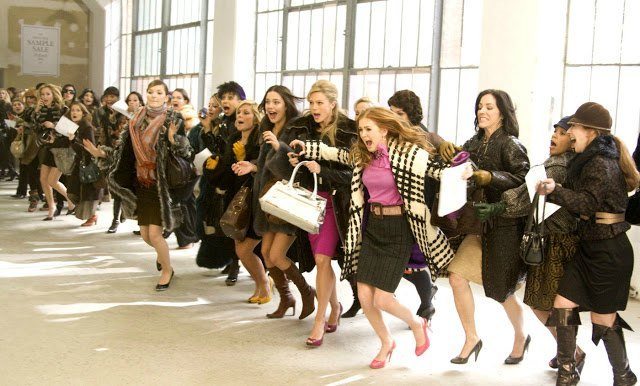 Copyright @Legally Blonde
                        
There is a SHOP area consists of vendors and "Consign For A Day"( where price points on items sold must be below retail value). If you have items that you just can't part with - without receiving some return on your investment? Consign For A Day" are items that are just too good to SWAP and you would rather have them SHOPPED (sold). There is a small % fee to consign.
Please RSVP to register so that there is an accurate account of the number attendees to prepare for sips and eats. You can RSVP under this event via Facebook so that your friends can see that you are attending. Payment can be made at the door. There will be raffles for item giveaways!
Vendor space is available. Contact organizer for more information.
** Also if you have high-end designer brands we have connections available to help you receive a return on that investment as well. Just message us in advance.
PARTICIPATING VENDORS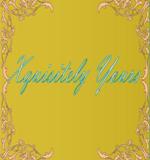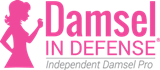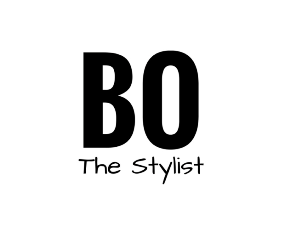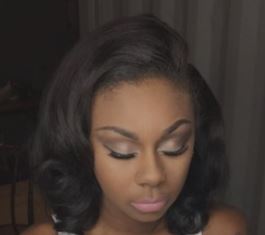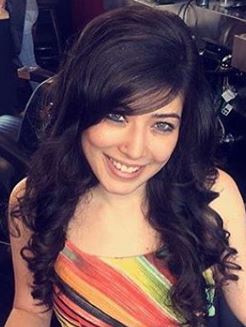 Charity Donations Support
DASH

-
DASH is an innovator in providing access to safe housing and services to survivors of domestic and sexual violence and their families as they rebuild their lives on their own terms.
FAQ

What can/can't I bring to the event?
Please bring:
* Only fashion forward clothing and accessories (even if it's no longer your style it maybe for someone else, but let's stay withing current decades trends although some things are classics and always welcome.
* Clean garments and accessories only (ready to be worn)!
* Items with no stains or need of repair
Please DO NOT bring:
* Undergarments even if unworn
* Oversized IKEA type shopping bags, so there can be plenty to go around.
 
Do the SHOP items need to be specific brand names? 

No. The items Do Not have to be any particular name brand. They do have to be items in like new or excellent to good condition (mid to high-end value) even if you decide to sell them at a low price. This is to prevent basic tees things of that nature ending up in this (Shop) area.
 If the SHOP items do not sell, then would the leftover items be expected to be given as charity or donated? 
If the items do not sell then you can take them back with you. Shop items are to be priced at a price you determine and are returned if they do not sell, however, you have the option to donate. There is a small percentage fee that Styled For You (the organizer) charges if the items sell, this is for providing the space, the attendees, the event and service in order for the items to be sold. Email info@styledforyou.com for specific details.
Is there a limit on the number of items brought in?
There is no limit on the items that can be brought in to be swapped, as long as they are in excellent or good conditions (used or unused), which will be confirmed in the sorting process.
Will there be a fitting room area provided?
Yes.
What time would be your suggestion to come?
We suggest coming at 2:30pm to drop off items to be sorted for the swap, and 2:30pm if you have SHOP items to give yourself time to price "Consign For A Day" items. Otherwise 3:00pm 
Where can I contact the organizer with any questions?
If you are a Vendor and would like to participate in the SHOP area of our event please feel free to call at 571-766-8055 or email info@styledforyou.com
What is the refund policy?
No refunds will be given. Tickets can also be purchased at the event.
When & Where

Stacy C. Sherwood Community Center
3740 Old Lee Highway
Fairfax, VA 22030


Sunday, January 20, 2019 from 3:00 PM to 6:00 PM (EST)
Add to my calendar