Sip & Shoppe in North Beach Village - 1st Saturday of the Month (Aug. 5th)
Description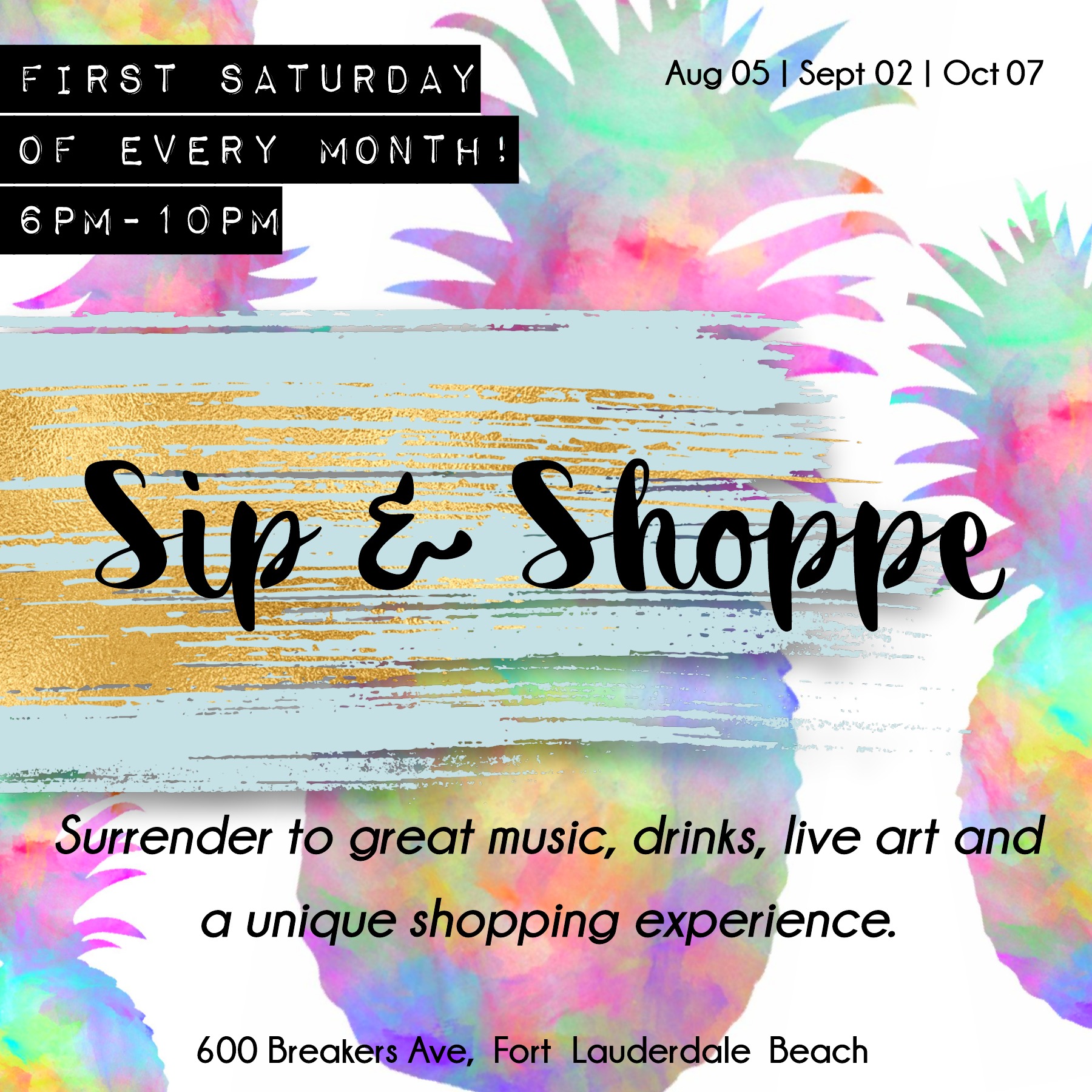 CALLING ALL FASHIONISTAS - COME OUT AN ENJOY A GREAT EVENING SHOPPING TO THE BEAT OF AMAZING MUSIC, BEAUTIFUL AND CREATIVE ART, BOHO CHIC FASHION AND GREAT TASTINGS AND LIBATIONS!
(SUMMARY)
This event brings together eclectic local vendors (Fort Lauderdale & Miami) for a night of great fashion, art, music and sipping of wine & champagne in the Art Decco Area of Fort Lauderdale Beach! A must for those who want to experience unique shopping experience with fabulous fashion finds in a relaxed and boho chic environment!
(OVERVIEW)
The very best local fashion vendors, artists and jewelry designers gather for one night to provide a fantastic shopping experience in the Art Decco Area of Ft. Lauderdale Beach. This exclusive event is for anyone who would like to shop for the latest in boho chic fashion, handmade art and jewelry designs in a relaxed environment while listening to great music and sipping wine and champagne! EVENT WILL TAKE PLACE EVERY FIRST SATURDAY DURING THE SUMMER MONTHS (June 3, July 1st, Aug 5th) and will feature an array of different vendors for an eclectic and relaxed shopping experience! Bring your Girlfriends, Moms, Sisters, Best Friends and ANYONE who you would love to enjoy this evening with! FREE ADMISSION...Only GOOD VIBES ACCEPTED!
(PARKING INFO)
600 Breakers Ave
Fort Lauderdale Beach

FREE Parking Between Terramar St and Antioch Ave