Sales Have Ended
Registrations are closed
Thank you for registering. Please invite your friends!
Sales Have Ended
Registrations are closed
Thank you for registering. Please invite your friends!
Description
GRAB YOUR GIRLFRIENDS FOR SOME FUN AND SHOPPING BEFORE THE HOLIDAY MAYHEM HITS!
SIP: fabulous wine and cocktails.

SHOP: over 30 local, independent and small businesses.

MEN'S AND WOMEN'S FASHIONS, JEWELRY, HANDBAGS, SCARVES, ACCESSORIES, GIFTS, HOME DECOR, GOURMET FOOD, SKINCARE, ACTIVEWEAR AND MORE!
Plus, bring your unwanted gold and sterling silver jewelry, watches, flatware and hollowware and turn it into money on the spot...and shop some more!

SHARE: a portion of the proceeds will be donated to Swim Across America Fairfield County to benefit Alliance for Cancer Gene Therapy (ACGT), headquartered in Stamford and the nation's only non-profit dedicated exclusively to funding breakthrough cancer gene therapy research.
OPEN to the public. FREE admission. CASH bar. NO denim please.
#SipAndShopInnisArden
---
TASTINGS
ONEHOPE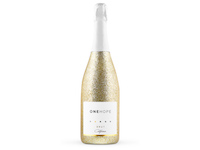 A charity-based Napa Valley wine company, ONEHOPE gives back with every purchase. Our cornerstone product is ONEHOPE Wine, produced in collaboration with Robert Mondavi, Jr. and a portion every bottle sold benefits ONEHOPE's cause partners. For the Sip & Shop, for every half (6) or full (12) case of wine or gift box sold, 10% of the sale will be donated to Swim Across America. Click here to purchase online now. No need to wait till the event!

Cafe 47 at The Perfect Provenance - Contemporary Continental cuisine with French and European influences featuring fresh, seasonal and locally sourced ingredients in a beautifully restored Victorian home in downtown Greenwich, Connecticut.
Cylinder Vodka - Cylinder Vodka was born in Stamford, CT in 2002, when a local bartender embarked on a mission to a create a vodka that would set the bar for the spirits industry. The success was undeniable, creating a vodka so incredibly smooth that it would go on to win national and global awards. Cylinder is distilled 6 times, non-GMO, naturally gluten free, and has an unparalleled ultra-smooth taste.
VENDORS - check back often to see who else will be there!

Amarynthia - Unique, statement jewelry made of organic/natural raw materials such as Philippine Water buffalo horn, Cow bone, shell, wood, and semi-previous stones. No animals are harmed for the purpose of obtaining these materials. None of the materials used are included in the CITES (Convention on International Trade of Endangered Species) list.

Andora - Handmade 100% leather handbags with a limited production of each style to 20 pieces or less to ensure a level of individuality and exclusivity.
Beautycounter - Beautycounter's Social Mission "to get safer products into the hands of everyone" along with their Never List of questionable ingredients that are kept out of every product is forcing real industry change. Beautycounter is truly the perfect balance of beautiful, high performing products, and education/advocacy.

Be Sensational - Each page in Be Sensational by Laura White and Whitney Keyes is an invitation to welcome mindful, sensational living back into your life. Rooted in yoga and mindfulness practices and designed to reawaken your senses, Be Sensational is the perfect gift for parents, teachers or children of all ages.
ChicaBella Beads - ChicaBella Beads was born out of a passion for the beautiful energy that radiates from jewelry. Who doesn't feel a little jolt when a certain piece of jewelry catches their eye? From first sight, the flow of energy from a beautiful piece of jewelry begins its journey from the object to its beholder. While we each may define beauty differently, it is unequivocally a powerful source of energy. And, this beautiful energy knows no boundaries. Go and discover what brings that energy to you. ChicaBella. What is beautiful.
Couture Planet - Fashion handbags made from recylcled newspaper and other media.

Cutler & Gross Archive - Sunglasses and optical eyewear, handmade in Italy by famous designers, Cutler & Gross.
Dena Lyons - Dena Lyons creates luxuriant scarves and clothing printed with scintillating images from her paintings.
Essentially Namaste - Born out of the need to provide our families with healthy, non-toxic alternatives for wellness, all of our products are free from synthetic ingredients, fillers and chemicals.
Fete Home - Swank decorative home accessories, gifts and tabletop at effortless prices.
Ilyse's Pieces - Handcrafted jewelry with a modern twist.
In2Design - USA-handmade jewelry from mostly freshwater pearls and semi-precious stones. Nceklaces, lariats, earrings and bracelets.
J.Hilburn Custom Menswear - Nancy Carr, Personal Stylist - Discover the confidence-boosting power of a custom-made wardrobe with J.Hilburn and my personal styling services. I'll meet with you, at your convenience, to understand your clothing needs and assess your fit and style. From t-shirts and polos to chinos and 5-pockets, button downs and suiting to tuxedos and outerwear, we've got you covered for any occasion. Enjoy exquisite Italian fabrics, personalized construction, and quick delivery all for a value no one else can approach.

Jabulani - Exquisite hand made jewelry from 2 of South Africa's top jewelry designers - Bliss Jewelry and The Makery
Jane Franks Designs - Cashmere, jewelry, bags and home decor.
Katie Bartels - Lightweight and colorful statement jewelry inspired by modern art and world travels. All designs are handmade in NYC and CT.
Liberty Gold - Take a moment to look through your jewelry boxes for broken gold chains, bracelets, single earrings, sterling silver jewelry, old boyfriend/girlfriend gifts, flatware and holloware. Even dental gold! Bring it with you and turn it into money on the spot! And 60% of the profits will be donated in YOUR name. Licensed by the Greenwich Police Department.

Modern Picnic - Vegan leather insulated lunch bags for women.
MoesMonkeys - MoesMonkeys products are all handmade in super soft fleece and imported cotton. Pants and dresses provide warmth and comfort for all activities in sizes infant to adult.

1pt (One Part Co.) - 1pt All-Natural Infusion Blends for cocktails and spirits. 15 spirit-focused, 4 wine-focused blends and DIY Kits that make craft-cocktailing at home as easy as 1-2-3!

Ortensia Blu Italian Adventures - a full service travel advisor with a specialty in planning amazing trips to Italy.
Pheel - Activewear for the fashionable athlete.
Roseann Benedict, Realtor, William Raveis Real Estate - An accomplished local agent who brings a strategic yet personable approach to the home buying and home selling process, Roseann has built a reputation for her refreshingly friendly customer care and proven ability to guide buyers to obtain the best value for their dream home and to assist sellers to a smooth, stress-free sale of their home.

Sabina Furst Designs - Handmade gemstone jewelry inspired by the coast.
Shoes 'N' More - This family owned business specializes in the perfect shoe, outfit, and accessory for every occasion. For this event we'll focus on the cozier side of life and have brushed cotton tops and bottoms, fashion sneakers, and MZ Wallace handbags.

Skube.me - Express yourself with Skube, the skirt that lets you move! Made in America, Skubes can function as a skirt or a top.
TallOrder - Fun, fashionable socks for men in sizes 9-11, 12-15 and 16-20. We donate a portion of our profits to aid families facing traumatic loss.

The Bow Queen - Unique, handmade hair accessories. Headbands, hair bows, cheer bows, clips, baby soft headbands
The Gift Source - Personalized gifts and accessories.
The Perfect Provenance - Sourced from artisans and celebrated designers around the world, our range of collectible art, books and music; luxe designer fashion and accessories; fine jewelry and fragrance; exquisite home decor and perfect gifts pays homage to craftsmanship and creativity.
Therese Custom Designs - Custom designed crochet jewelry that can be stacked, mixed and matched with your existing pieces to create your perfect look. Featuring the signature love knot pendant, the perfect piece for any occasion.
Too Sparrows - Accessories for every style, taste and age. Jewelry, clutches, scarves, bags and clothing too!

Tracy Schmidt Accessories - Trendy accessories, great gifts. Ponchos, cuanas, scarves, hats, gloves and jewelry.
Turq - A unique collection of performance underwear built to keep active guys cool, dry and chafe-free.
Two B's Accessories - Upscale and unique fashion accessories at affordable prices for the busy woman on the go!
Wick&Laz - Unique scarves and shawls that embody Indian artisanship with a modern edge. Casual and colorful to exquisite, elegant and embroidered pieces.

---
LOOK FOR SURPRISES FROM
Captain John's Tiki Tours - We all have one, that perfect spot where you go to smooth out the ripples of the day. Maybe it is on a dock or by the beach, the water draws you near. Now experience for yourself the culture of the Salt Life on the water with Captain John's Tiki Tours in Stamford CT's, Harbor Point.
Dry Farm Wines - Dry Farm Wines curates the highest quality natural wine from small family farms that meet our strict standard of health. Each bottle is selected from vineyards using organic or biodynamic practices and lab tested to ensure lower sulfites, lower alcohol, statistically sugar free, and a quantifiably clean experience. We proudly source keto and low carb friendly wines for those who value health as much as we do.
Ethan Allen - Shop Ethan Allen's furniture store in Stamford, CT on the Old Greenwich border at 2046 W Main St. We are conveniently located less than one mile off exit 5 on I-95. We offer a broad range of furniture and accessories, including quality living room furniture, dining room furniture, bedroom furniture, rugs, window treatments and more. Create the look you'll love from mid-century to relaxed modern with free interior design help from our professional designers. 203.352.2888
Mitchell Gold Bob Williams - Our brand began in 1989 with the seed of an idea: comfort for all. That idea quickly grew, guiding us and uniting us in everything we stand (and sit) for. With those roots in mind, we invite you to join our spirited quest to make the world a more comfortable place: for all. Shop our Greenwich store at 45 E Putnam Ave. 203.661.4480
OG Baked Bits - Homemade yummy cookies bits. Salty chocolate oatmeal nuggets. "Party in a jar." Made to order. Delivered to your door in Greenwich, CT area.
Small jars are $5/each (3 jars for $13). Large jars are $12/each (3 jars for $30) Instagram: @OGBAkedbits
---
We're proud to partner with Experience Greenwich to kick off their 2019 season of celebrating all things Greenwich!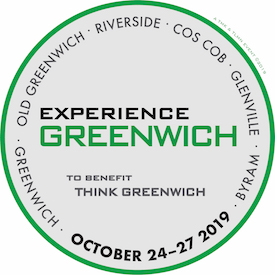 ---

Swim Across America, Inc. is dedicated to raising money and awareness for cancer research, prevention and treatment through swimming-related events including numerous open water swims across the country from Boston Harbor to under the Golden Gate Bridge. Founded by Darien Connecticut, resident Matt Vossler and his college roommate Jeff Keith in 1987, its roots are firmly anchored in Connecticut and along the shores of Long Island Sound. With the help of hundreds of volunteers nationwide and past and current Olympians, Swim Across America is helping find a cure for cancer through athleticism, community outreach and direct service. In recent years, the swim's theme has been, "We are More than a Swim, We are a Cause," which led to additional events to support fundraising, such as the Shop & Share and Sip & Shop events. To learn more visit swimacrossamerica.org/fc or follow on Facebook, Twitter or Instagram.

Established in 2007, Swim Across America Fairfield County (previously the Greenwich-Stamford Swim) has raised more than $4 million in 13 years for the Alliance for Cancer Gene Therapy (ACGT), the nation's only foundation dedicated exclusively to funding cancer gene therapy research. 100% of funds contributed by Swim Across America to ACGT go directly to research. To learn more, visit acgtfoundation.org or follow on Facebook, Twitter or Instagram.