Description
You're invited to Sip of Science on the Miami Science Barge! Sip of Science is a monthly lecture series held every third Wednesday and hosted on the Miami Science Barge. Enjoy discussion and drinks with a talk that makes you think!

As always, Bring Your Own Cup #BYOC!
Brought to you with support from Miami Downtown Development Authority

---
Sip of Science no. 010
Wednesday, April 19, 2017 at 7:00pm
Talk to begin around 8:00pm
What's on tap:
Dr. Keren Bolter, Southeast Florida Regional Planning Council, Sea Level Rise and Climate Justice in Miami
---
Quench your thirst for knowledge with a Sip of Science! #msbsos
We love kids but due to the nature of this event, we request all attendees be at least 18 years old. Those under 18 should be accompanied by a chaperone.
---
About the Speaker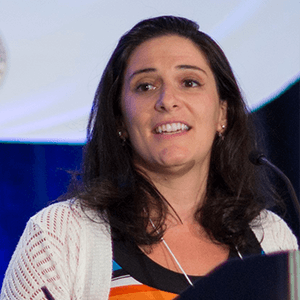 Dr. Keren Bolter has a Bachelor's Degree in Environmental Engineering from Tufts University and a Master's Degree in Environmental Studies from Florida Atlantic University (FAU), and a PhD in Geosciences from FAU. Keren is a research coordinator for the FAU Center for Environmental Studies (CES), and a policy analyst for the Southeast Florida Regional Planning Council. Keren uses LIDAR digital elevation, storm surge, and water table models in GIS to assess sea level rise (SLR) risk. Methods include mapping and analysis of the impacts of SLR, addressing both physical, socioeconomic, and health implications. Dr. Bolter has planned and collaborated on several projects including the MIT Sea Level Rise Scenario Planning and Alternative Futures project and an Anglo-Floridian partnership to exchange adaptation strategies between the UK and the US. For the Southeast Florida Regional Planning Council, Keren helped create a Guide for Adaptation Action Areas, in order to identify areas that experience coastal flooding due to extreme high tides and storm surges. Dr. Bolter has presented her maps and research at TEDx Miami and on national news stations including NBC, Weather Channel, and National Geographic Channel.