Description
You're invited to Sip of Science on the Miami Science Barge! Sip of Science is a monthly lecture series held every third Wednesday and hosted on the Miami Science Barge. Here, knowledgable people have the opportunity to speak with inspired individuals about current environmental issues and solutions. Enjoy discussion and drinks with a talk that makes you think!

As always, Bring Your Own Cup #BYOC!
Brought to you with support from Miami Downtown Development Authority

---
Sip of Science no. 008
Wednesday, February 15, 2017 at 6:30pm
Talk to begin between 7:15pm-7:30pm
What's on tap:
Hunter Vaughan, Oakland University, Hollywood's Dirtiest Secret: How Superheroes Actually Destroy the World
In this talk, Dr. Vaughan reveals the hidden environmental costs of American entertainment, from making action blockbusters to Netflix binge-watching. Discussing a range of topics including natural resource use in media production, green PR campaigns, and digital dumping grounds, 'Hollywood's Dirtiest Secret' charts the ecological ramifications of our screen culture.
---
Quench your thirst for knowledge with a Sip of Science! #msbsos
We love kids but due to the nature of this event, we request all attendees be at least 18 years old.
---
About the Speaker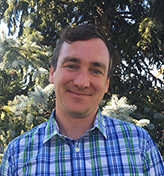 Hunter Vaughan is Associate Professor of English and Cinema Studies at Oakland University, where he teaches courses on visual culture, identity, and ethics, focusing on the environmental impact of film and media. His first book, Where Film Meets Philosophy (Columbia University Press, 2013), explores the connection between experimental film practices, phenomenology, and philosophy of time in a discussion of how moving images can shape our view of the world. He is under contract with Columbia for his current book, 500,000 Kilowatts of Stardust, an ecological counter-narrative of mainstream American film history and media practices. Dr. Vaughan is also working on a new project, Mediated Heritage, which combines urban studies, media studies, and heritage studies in an survey of how site-specific media installations and screen practices are engaging a 21st-century general public at archaeological sites, museum and governmental institutions, and preservation spaces in the collective construction of memory and identity.