Description
You're invited to Sip of Science on the Miami Science Barge! Sip of Science is a monthly lecture series held every third Wednesday and hosted on the Miami Science Barge. Here, knowledgable people have the opportunity to speak with inspired individuals about current environmental issues and solutions. Enjoy discussion and drinks with a talk that makes you think!

As always, Bring Your Own Cup #BYOC!
Co-presented by Dade Heritage Trust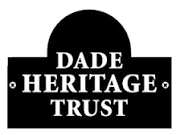 Brought to you with support from Miami Downtown Development Authority

---
Sip of Science no. 007
Wednesday, January 18, 2016 at 6:30pm
What's on tap:
Patrice Gillespie Smith, Neat Streets Miami, Building a Resilient Miami-Dade Through Trees: Achieving Million Trees Miami
Miami-Dade is home of extreme weather, heat and humidity, yet at 20 percent our tree canopy coverage is among the lowest for a major metropolitan area on the Eastern Seaboard. Recently completed research shows that there is a correlation in Miami between underserved communities and tree deserts—but conditions do not have to stay this way. Patrice Gillespie Smith, Manager of Neat Streets Miami will demonstrate Million Trees Miami's online data to show how you can improve the health, economy and resilience of a community all by planting a tree.
---
Quench your thirst for knowledge with a Sip of Science! #msbsos
We love kids but due to the nature of this event, we request all attendees be at least 18 years old.
NOW AVAILABLE: Stainless Steel reusable cups! First edition, limited supply, get yours today!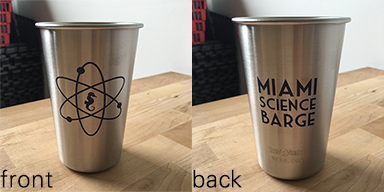 ---
About the Speaker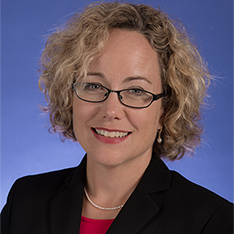 Patrice Gillespie Smith is manager of Neat Streets Miami, a multi-jurisdictional board dedicated to the creation of safe, beautiful and green transportation corridors and gateways. Through initiatives such as Million Trees Miami, Adopt a Road and Safer People, Safer Streets, Neat Streets Miami creates welcoming inviting communities. Prior to this position, she realized livable communities as the director of transportation planning for Urban Health Partnerships, community relations and planning director for Downtown St. Louis Partnership and chief of staff for the Seattle DOT. Over the last 20 years, she has succeeded as a change agent in major metropolitan areas by developing strategic partnerships and executing stakeholder goals. Ms. Gillespie Smith is a graduate of Marquette University and holds a dual master's degree in Urban Planning and Public Policy and Management from Ohio State University. She is proud to serve the members of the Neat Streets Miami Board and the residents of Miami-Dade.