Description
You're invited to Sip of Science on the Miami Science Barge! Sip of Science is a monthly lecture series hosted on the Miami Science Barge. Here, knowledgable people have the opportunity to speak with inspired individuals about current environmental issues and solutions. Enjoy discussion and drinks with a talk that makes you think!

As always, Bring Your Own Cup #BYOC!
---
Sip of Science no. 006
Wednesday, December 14, 2016 at 6:30pm
What's on tap:
Mallory Fenn, Florida Public Archaeology Network, Experimental Archaeology and Toolmaking in Ancient South Florida
"No State in the Union has a more historic background than Florida. [...] It has played its part in all the major events which shaped the course of our country. Few people realize this and few people know the locations of the spots where Florida's part in these events was played." - Historic Florida WPA Site Survey report, published 1933
Much like the South Florida we know today, South Florida prior to the arrival of Europeans was a unique and dynamic place. During its lengthy timeframe of human occupation, people of precontact South Florida used the natural resources around them to make tools perfectly adapted to life in its various ecosystems. Learn about how archaeologists analyze the artifacts they find and explore some of South Florida's oldest archaeological sites through virtual reality!
---
Quench your thirst for knowledge with a Sip of Science! #msbsos
We love kids but due to the nature of this event, we request all attendees be at least 18 years old.
NOW AVAILABLE: Stainless Steel reusable cups! First edition, limited supply, get yours today!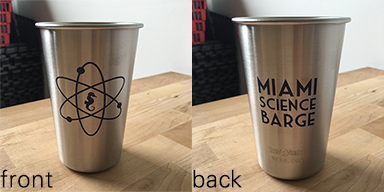 ---
About the Speaker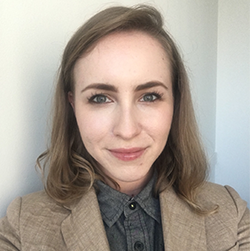 Mallory Fenn earned her B.A. in Anthropology from New College of Florida and worked as a scientific illustrator, in museums and on archaeological digs throughout South Florida before joining the Florida Public Archaeology Network.