Speed Dating without the SPEEDED RUSH. Have fun meeting people and hopefully meet a perfect match. You don't want to miss this event.
About this Event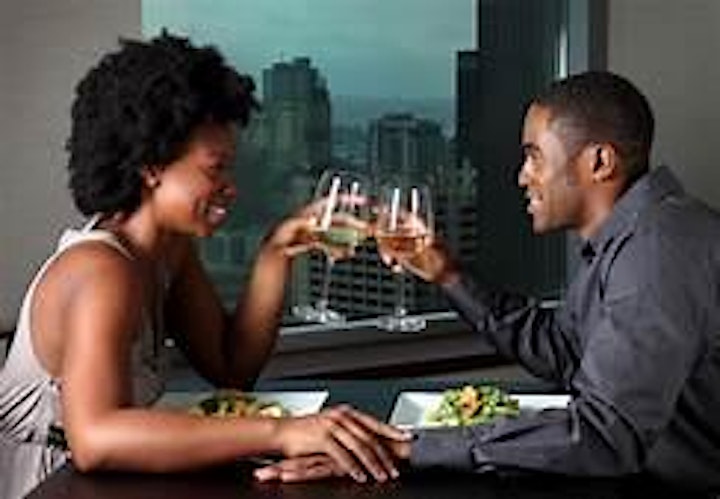 With our "speed" dating, we're hoping to be a little less traditional than most.
We realize the current Covid pandemic have a lot of us spooked to meet new people so we often, now more than before, have taken to ONLINE Dating.
Meeting someone in person makes us feel human. Normal.
Even those of you who are already a couple have those days where you just want to get out and dine and dance. We can get you through this trying time to meet some good folks in person and enjoy both good food and quality, adult time. Take a break, unwind that stressful work week with your coworkers and the kids if you have them and single folks put your fingers to rest a while from the online chatter. LOL -- come join Ms Neisha and Frank at Southern Eats to Dine, Date and unwind.
Whether yours is TRUE LOVE, Rekindling a Flame or a long lasting friendship, we want to match everyone with someone!
By purchasing a ticket you are aware that this event is subjective to video and audio recording and shall be used in commercial or social media content for marketing purposes and that you are not being compensated for such material.
Each ticket paid at $26 includes first beverage from menu worth up to $6. *Yes, this cost also covers COUPLES but only ONE drink is prepaid for.
MASK must be worn inside during the mingle.
Dress Code: Business Casual // Formal Please
God bless each of you and STAY SAFE!
MUST BE 21 or OVER to book and attend.
It is *REQUIRED for each person to purchase an ENTREE from the Menu.
Must present Valid ID to waiter to purchase Alcoholic Beverages