Description
Sip + Mingle Under the Stars
In our continued effort to present exciting DTLA venues, we are partnering up with Arts District's Resident DTLA on the last day of May!
Meet DTLA movers and shakers, sip on Champagne Pommery / Listel. Enjoy lite bites. Rock out to a live performance by our local band Neonderthal. Chill out to the musical groves of two DJs—Ari Shark and Tommii Lim.
This is a rare occasion to experience our cover artist Tommii both spinning and signing! His unique art-signings of DTLA Books purchased at the event will turn your book into a collector's item. Snatch it up!
Can't wait to get the book? We got you! Shop at Amazon!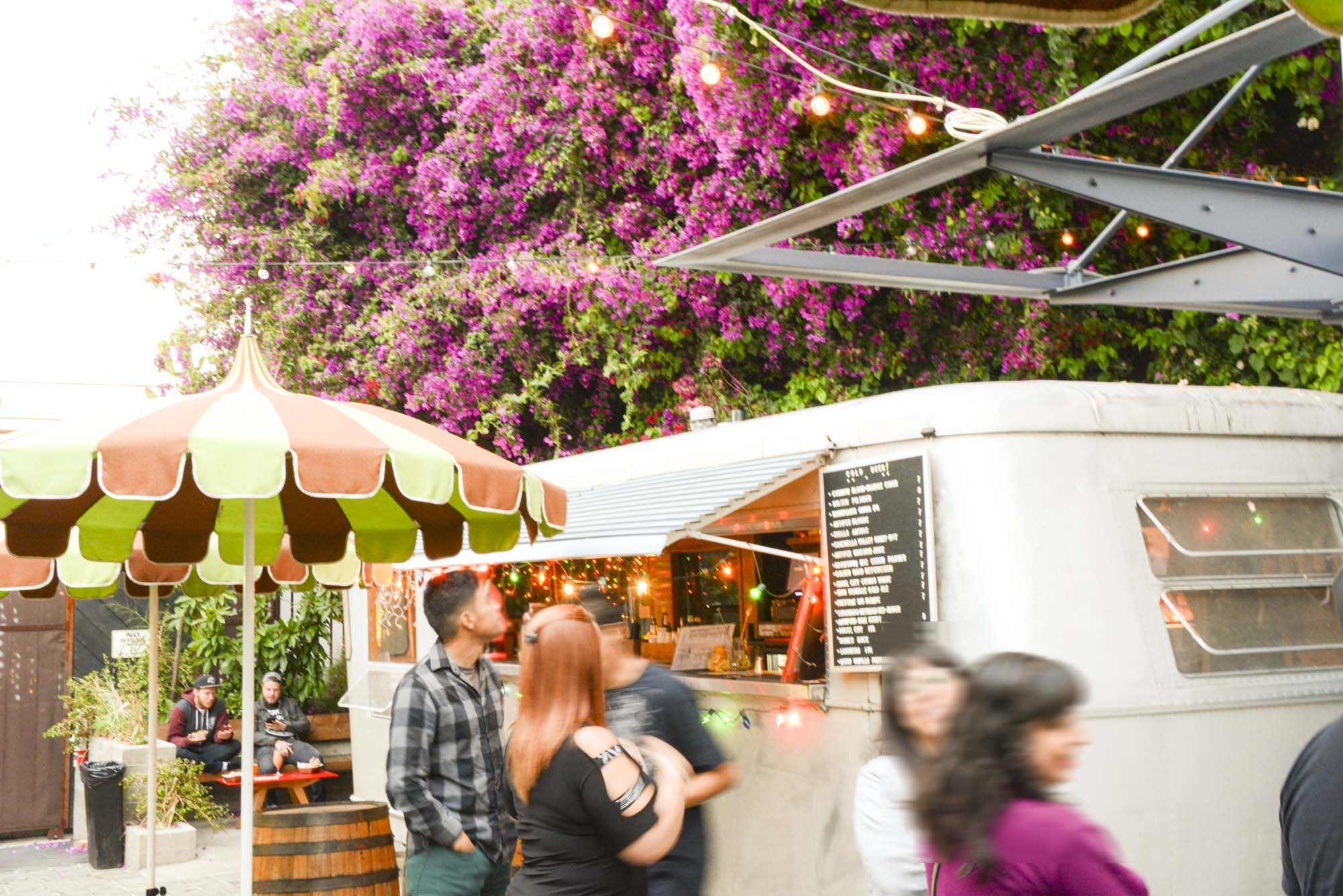 ABOUT
Resident DTLA Nestled in heart of the Arts District of Downtown LA, Resident, is a hybrid bar, beer garden and music venue that pays homage the vibrant community, creating a destination for the best in craft cocktails, beer and live music.
Ari Shark has been bringin the heat since '86 and is intent on keeping you movin n' groovin with his assortment of slippery beats well into the future.
Tommii Lim is an artist, photographer, DJ, and director who resides and creates in the LA Fashion District. Lim's work has been featured in various exhibitions and projects around the globe, including recent wins at the Cannes Lions Awards and collaborations with Kobe Bryant, Nike, Honda, and Grammy-nominated artist StarRo. He is set to paint an array of murals a round the city in 2017 and is currently planning for his much anticipated solo exhibition in LA.
Neonderthal is a four-piece ensemble of developed species from Long Beach that implement strains of '80s New Wave, disco, and rock in a most modern way. Their music hooks first with catchy rhythms and driving beats, then Steven Mathews' unique vocal melodies.