Sales Have Ended
Ticket sales have ended
Thank you for your ticket purchase, enjoy the show!
Sales Have Ended
Ticket sales have ended
Thank you for your ticket purchase, enjoy the show!
About this Event
Sip, Look, and Listen is a social gathering highlighting the art of Takako Konishi and other visual artists who reside in the Chicago area. This venue also provides a platform to showcase the original music of Bluemonk-Kenworth Dolby with live performances by Bluemonk, Jana, and Andy. Please join us for a night of food, drinks, beautiful artwork, and funky tunes. Purchase tickets online or at the door on the night of the event for $10.00. Cash Bar and food provided by Jamaican Grill. Free parking available.
GIT LIT: get /lit/ 1. to become illuminated by light 2. slang term for reaching a higher mental plane
GIT LIT PRODUCTIONS was created by artists, is ran by artists for the promotion of artists.
MEET THE ARTISTS: We're so excited about the diverse super talented group of musical and visual artist we'll have for you at the upcoming GIT LIT show. Scroll through the list below to get a preview of some of the extraordinary local talent!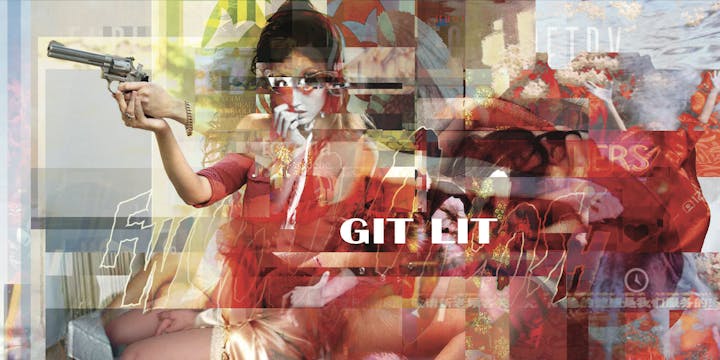 One of many works that will be on display by local artist Takako Konishi. We're very excited to have Takako joining us, he will also curate the other very talented artist on display at this event. Come on out and GIT LIT, with a night of stimulating visuals, drinks and sounds!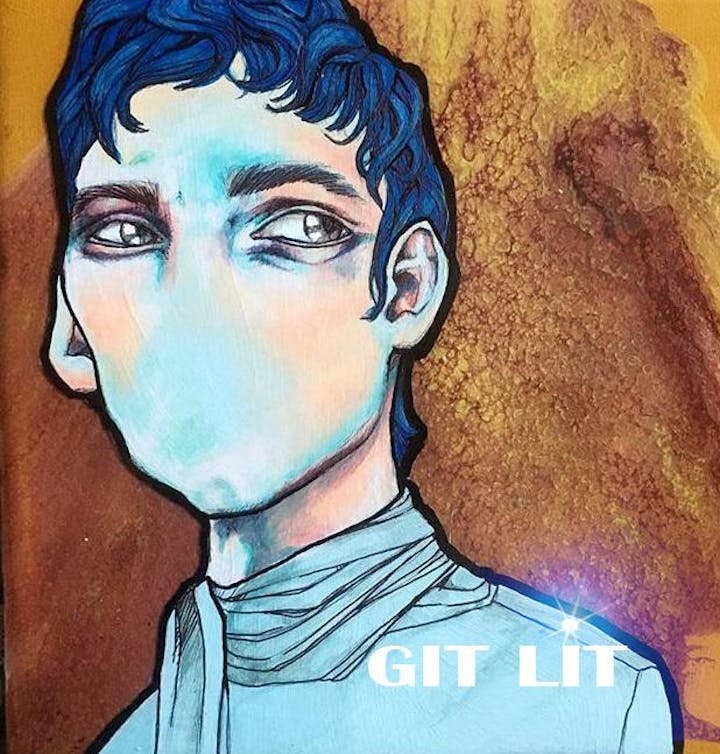 Megan Kind is a contemporary artist, born and raised on the Southwest side of Chicago, now living in Ukrainian Village. She attended The School of the Art Institute of Chicago, and Steven Papageorge Hair Academy. She uses her schooling at both places to fuel her creativity on hair, canvas, and other mediums. She finds inspiration in the fluidity of the physical form, movement in hair texture, and intensity of human emotion. You might find her pieces up at the salon she works at, coffee shops, bars, local art festivals, galleries, or even randomly making art on the streets.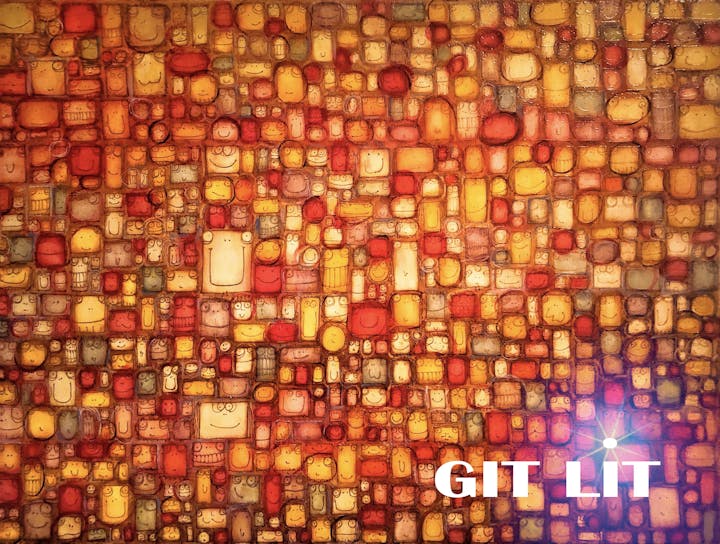 Kevin Lahvic is a contemporary American artist who has been based out of his studio/gallery in the historic Flat Iron Arts Building for the better part of two decades. Known for his warm, rich pallet, uplifting themes, and humorous takes on the human condition, his work is most often described as, "Happy."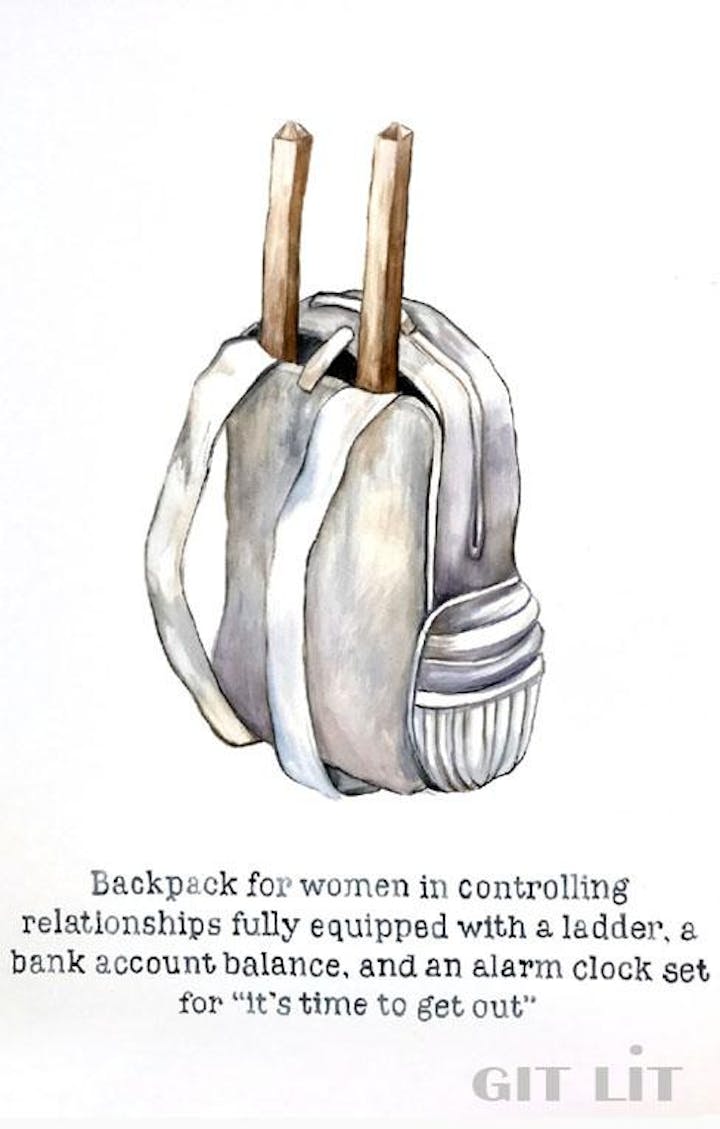 Heather Layton is new to the Chicago art and music community. She recently moved to Wicker Park from Rochester, NY, where she taught painting, performance, and community-engaged art at the University of Rochester for 15 years. Her art exists in turbulent spaces where the personal and the political overlap, each one in a constant state of defining and being defined by the other. Despite everything she sees as wrong with the world, Layton remains obstinately optimistic. www.heatherlayton.com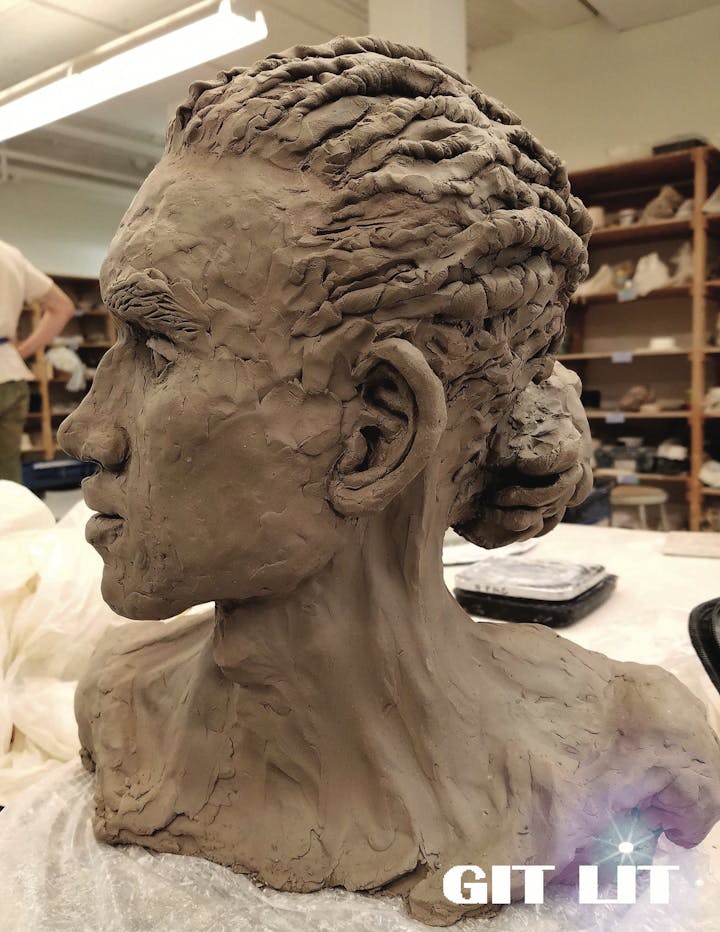 Dawn Liddicoatt works primarily in clay. She creates rough-hewn hand built ceramic art, experimenting with texture, color, depth and layers. She is also exploring figurative sculpture in clay.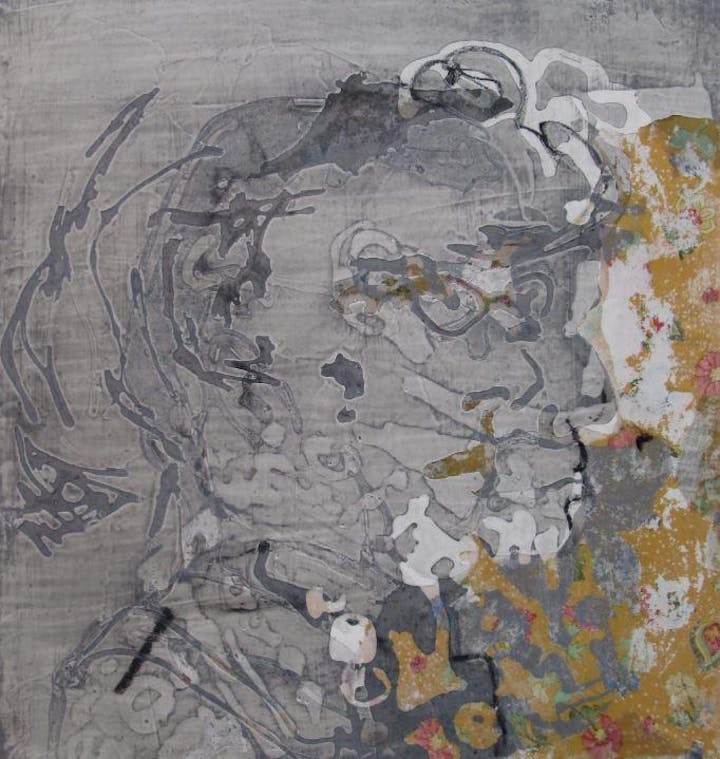 Jesús González Flores is a conceptual artist, and freelance curator. He studied at Eastern Michigan University & The School of the Art Institute of Chicago. González Flores has shown internationally and nationally including So Weit, die Zunkunft [SWDZ] (Vienna, Austria), Brownsville Museum of Fine Art (Brownsville, Texas), Julius Cæsar (Chicago), The Institute of Contemporary Arts (Singapore, China), CUE Art Foundation (New York), and PERIGINEPROGRAM (Chicago).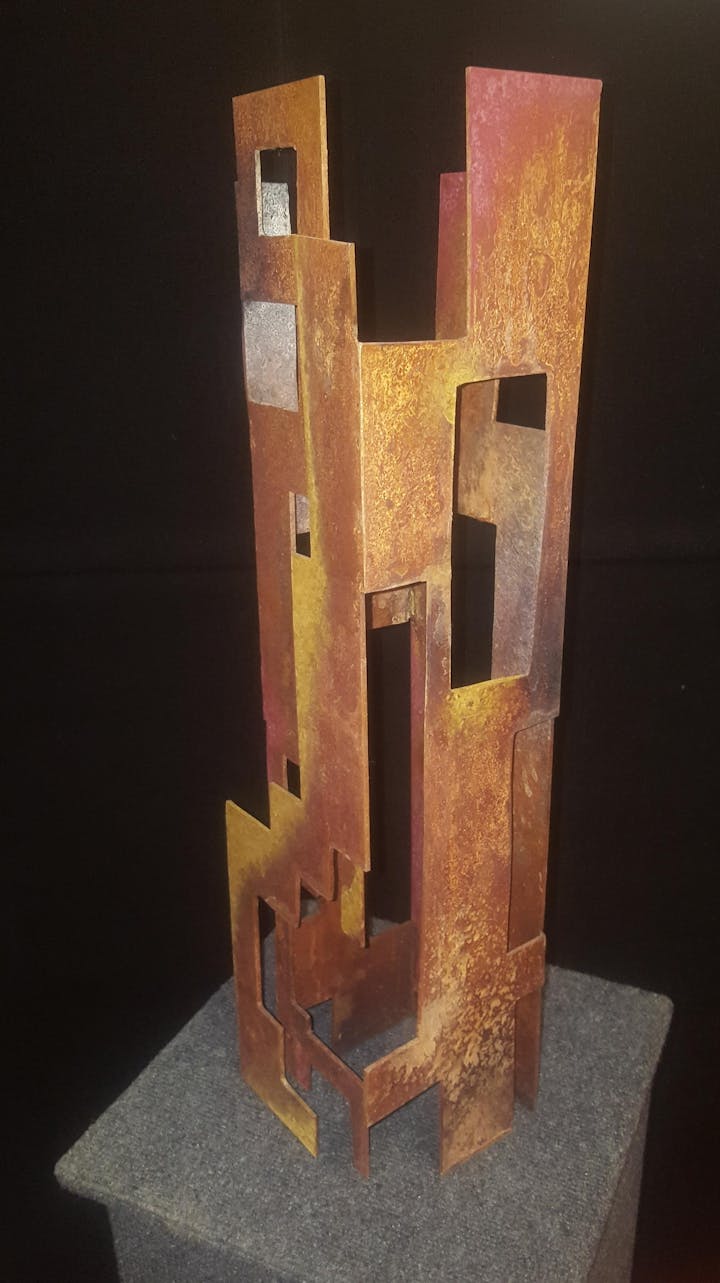 D.Lamar Preston:
As the son of an artist, creativity flowed through my veins. Once I became old enough, my parents gave me Play-Doh as a Christmas present and I fell in love. From that point on I was always creating. I would sit in front of the television for hours playing with my clay. As I matured I became involved in Chicago's Gallery 37 apprentice artist program in 1996, and started taking advanced placement studio art classes at De La Salle High School. These early experiences led me to The Atlanta College of Art where in 2003 I earned my BFA in Sculpture. I continue to create, and my work has been shown in places such as the Woodruff Art Center in Atlanta, The Chicago Cultural Center, and the Museum of Science and Industry in Chicago. I currently sit on the board of directors for the Fire Arts Center of Chicago, where since 2007, I have been assisting in the instruction on students working in various disciplines.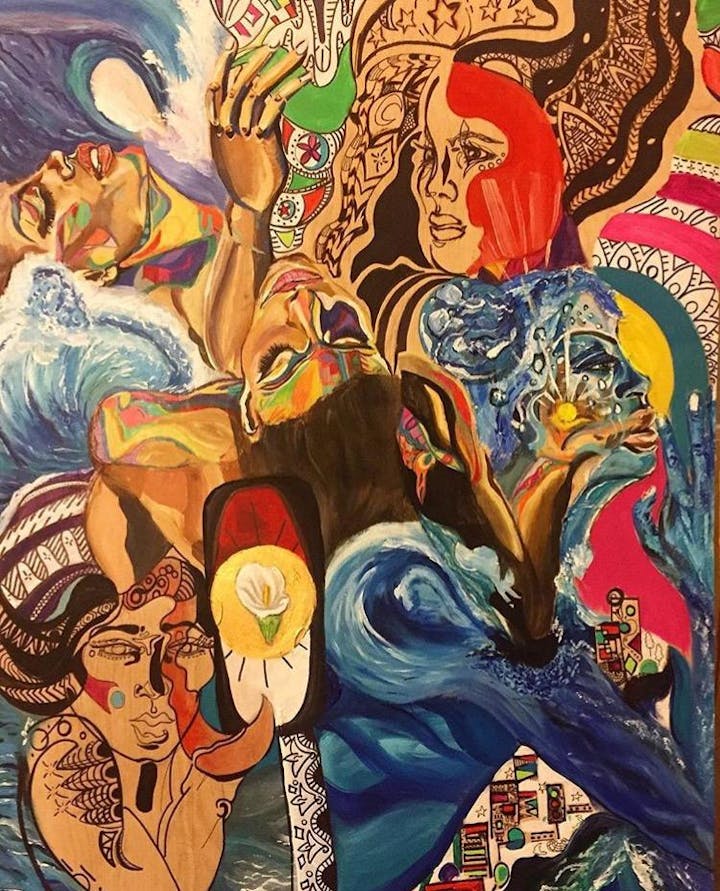 es Seniya:
I am a self-taught artist on the verge of spontaneous combustion. My art piece ideas come as flashes of images in my mind that I then strive to do justice in bringing them into physical reality and flow. One of my greatest fascinations is the many different types, layers, and levels of worlds we exist in physically, mentally, and spiritually, and how they overlap and intersect. I find myself exploring and navigating the wormholes of connections between all of these different facets of reality in my art. I have a love for creating art using accessible materials such as wood, drywall, and mirror mainly because growing up I used whatever I could get my hands on to create art. I like to challenge myself to create art on various scales with a range of mixed media and push my style in abstract surrealism to continuously develop so that all my pieces are linked but each is new and innovative.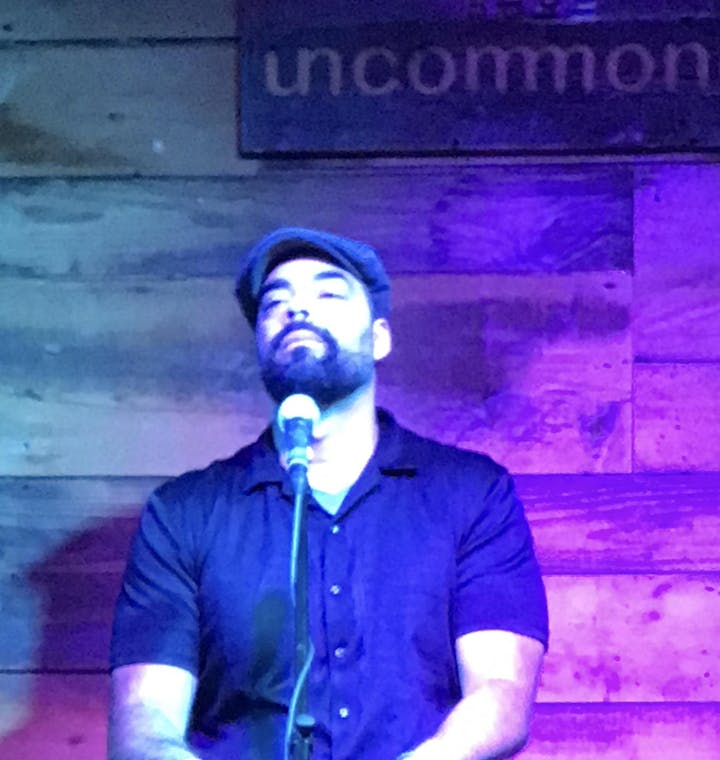 Bluemonk-Kenworth Dolby
Bluemonk-Kenworth Dolby, to put it simply, is a musical marriage of the blues and hip hop. In a broader context it is the present culmination of a man's musical journey having influences, pit stops, and permanent groundings among a wide array of genres.
His foundational influence was gifted to him from his father, a club singer in NYC and Chicago in the 1970s and 80s. His dad exposed his ears to artists ranging from BB King, Ray Charles, Nat Cole, Hank Williams, Tony Bennett, and Frank Sinatra just to name a few. Coupled with the young hip hop movement of the late 70s and 1980s, Bluemonk-Kenworth Dolby (B-KD) spent his adolescent and teen years blaring everything from Chuck Berry, Bo Diddley, and The Mamas and the Papas to Run DMC, Boogie Down Productions, and Just-Ice.
In the mind of B-KD no genre is off limits as felt through the varied styles of his tunes Meant 2 Be, Midday Rain, and Nine Lives, a hip hop track in 9/4 time. One thing is for sure, the music of Bluemonk-Kenworth Dolby will be hard pressed to be pigeonholed into a specific style or sound.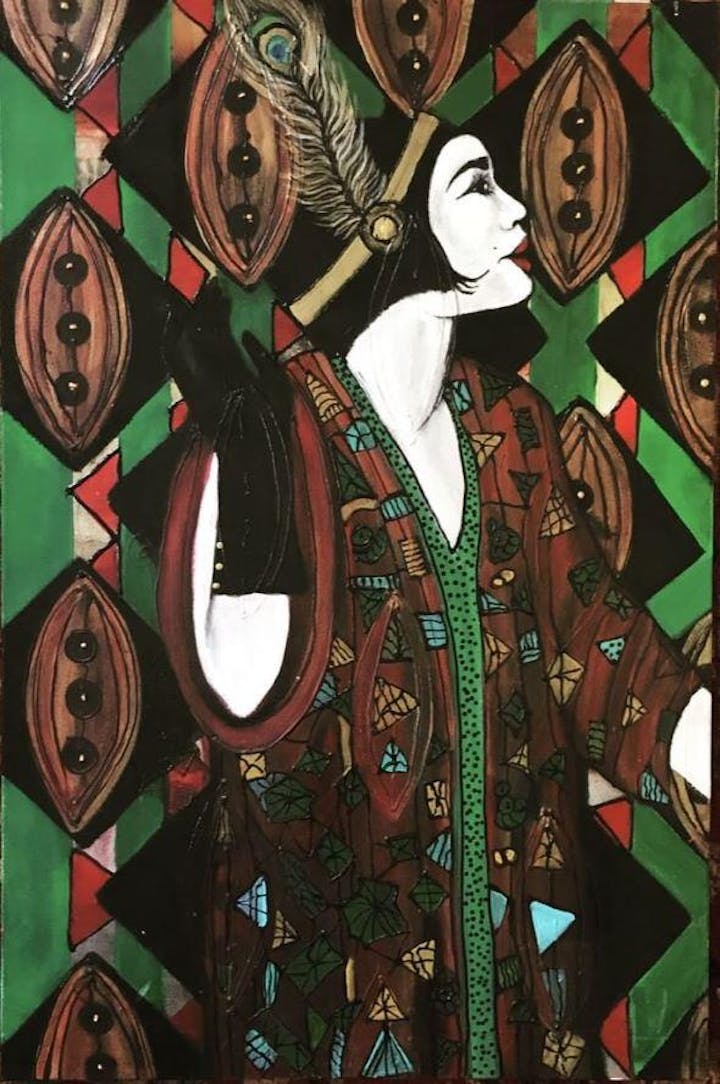 My name is Tanja Mirkovic, I am a self taught artist from the Chicago Area. I grew up in an artistic household yet didn't discover my passion until later in life. Art started off as a hobby for me but gradually became more than that. I use introspection as inspiration for my pieces and this is shown by my art style growing with me; each piece reflects me!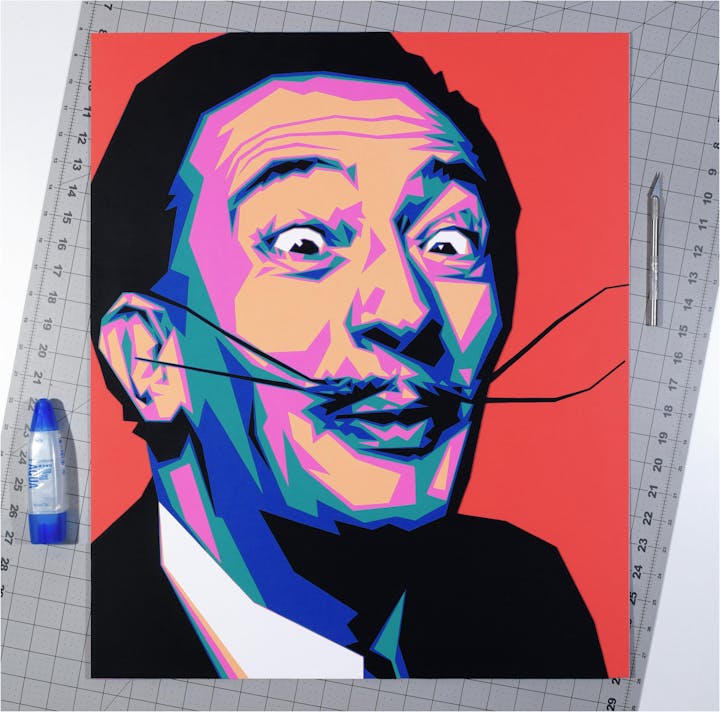 Rob Soltys, aka Paper People, is an artist from the south suburbs of Chicago. His unique creations are made only from paper — layers and layers of paper. And more paper. Not even the time lapse videos of each individual portrait do his craftsmanship justice. What started as a hobby making special gifts for friends and family, has turned into a full time obsession that has attracted the attention of Ice Cube, Krewella, Dillon Francis, Andy Frisella, and many more through the power of social media.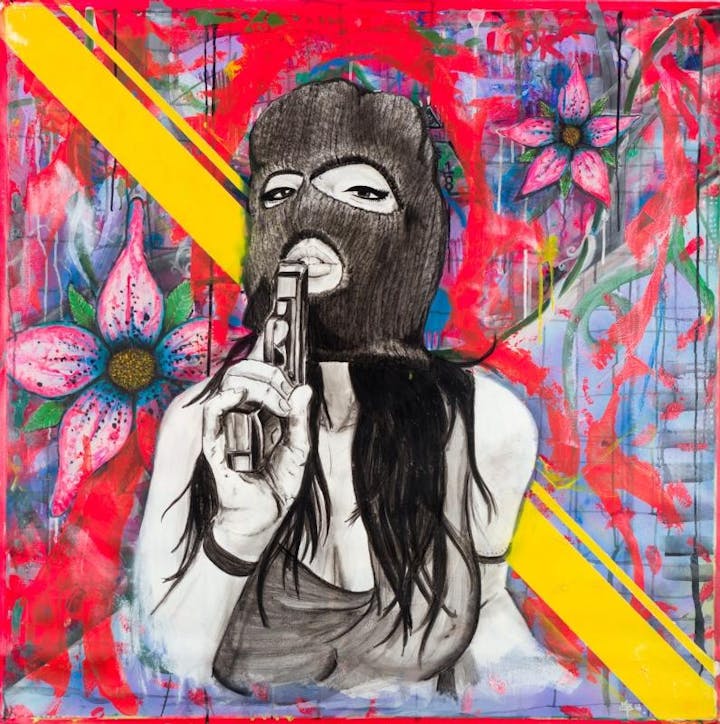 @klas_akt is a Chicago artist that works with different mediums but mostly acrylic paint.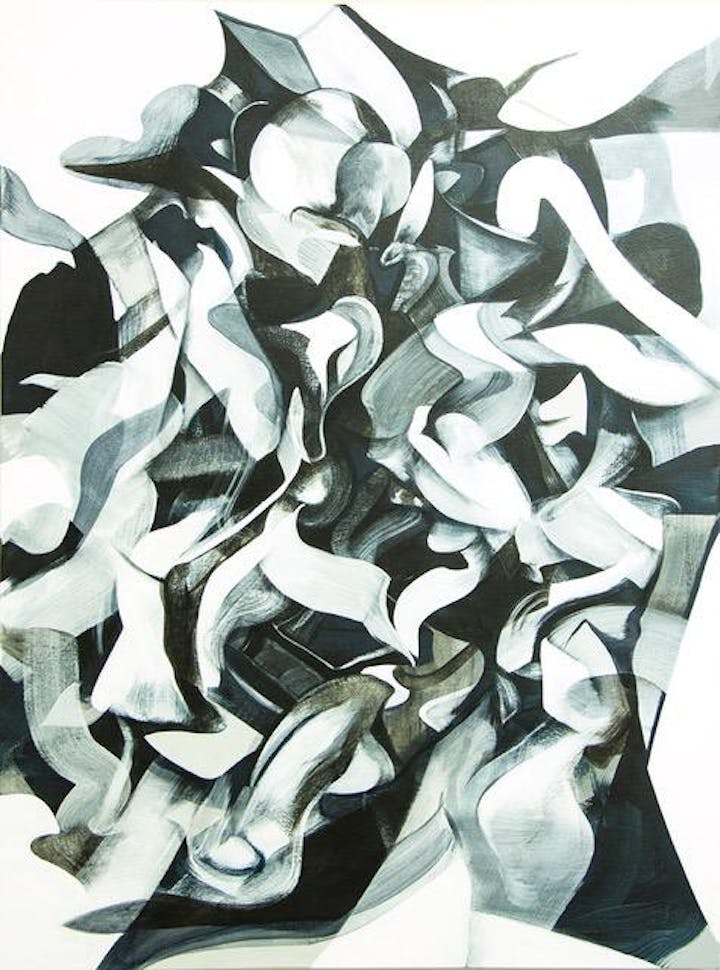 Victor Lopez (b.1974,Chicago IL) is an Evanston based artist from the northwest
side of Chicago. Primarily self-taught, his non representational paintings develop by
using intuitive marks as the starting point then applying several layers of color and
drawings. His work is about the relationship between the intuitive and the structural
elements in each composition and the surreal possibilities they present. He attended
Columbia College in Chicago and has been awarded grants from Illinois Arts Council
and the Chicago Department of Cultural affairs. His art has been exhibited locally at
venues such as the Union League Club and the Hyde Park Art Center among others.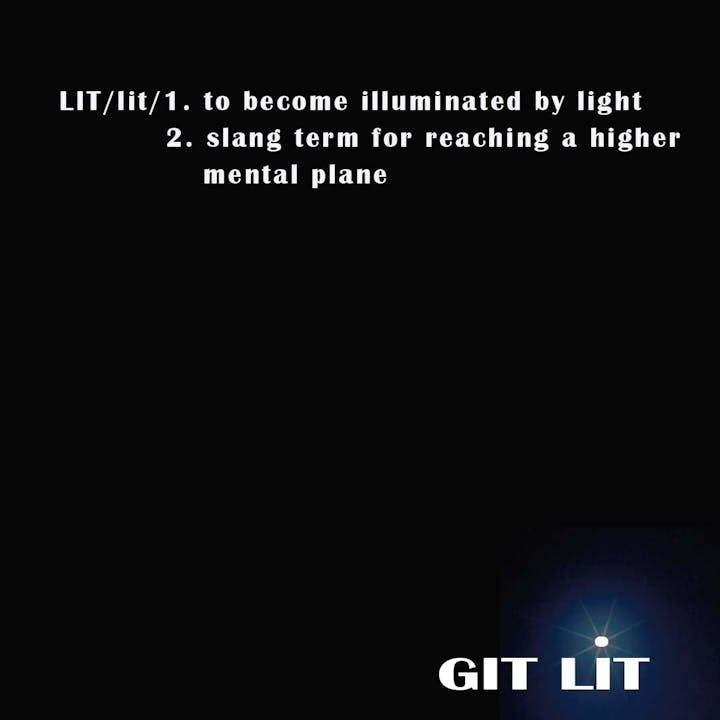 We are so excited about this event. Come join us, help us celebrate and appreciate the arts and all its local talent!