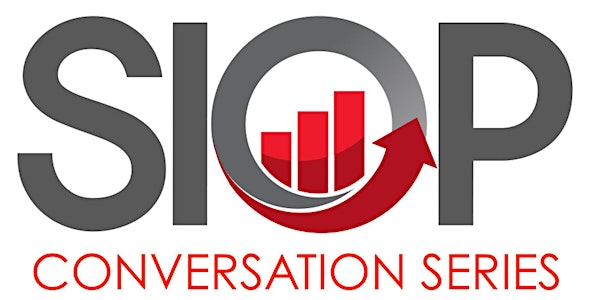 SIOP Conversation Series: Bob Eichinger, Ph.D.
Description
SIOP Conversation Series: Get to know the minds shaping the way we think about work
SIOP's new series gives you the opportunity to have a conversation with some of the leading minds in I/O psychology. Join us virtually as thought leaders in academia and industry participate in an "Ask Me Anything" style conversation about their work. Listeners will have the opportunity to ask real-time questions and interact with the speaker.
Invite your friends! The Conversation Series isn't just for current or aspiring I/O psychologists. Conversation topics will appeal to the public and raise awareness of I/O in your community.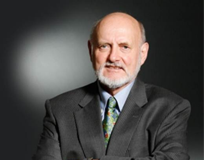 A Conversation with Dr. Eichinger
Have your morning coffee over a live conversation with Dr. Bob Eichinger. In the eleventh conversation of this Series, we will talk with a prominent I/O psychologist about his background, work, and insights on the field.
Bob Eichinger (Ph.D., University of Minnesota) is currently President of TeamTelligent, LLC and Senior Director of Solutions for MatrixInsights. Both organizations are engaged in the creation of web applications for talent development.
Previously, Bob was the Vice Chairman of the Korn/Ferry Institute for Korn/Ferry International. Also, as co-founder and CEO of Lominger International, Bob brings more than five decades of experience working, teaching, consulting, and coaching.
Prior to Lominger, he was with Pillsbury in Minneapolis, where he led employment, affirmative action, training, management, and executive development.
Before Pillsbury, Bob was with PepsiCo in New York as the director of management development in three divisions: Pepsi-Cola USA; PepsiCo International, where he oversaw international executive development; and PepsiCo Corporate, where he led executive development across all of PepsiCo.
Before PepsiCo, he spent a decade with LWFW, a consulting firm in Texas specializng in executive assessment and development, training and development, organization development, quality and work design, and market research.
Bob has given feedback to and been the coach of hundreds of senior level executives over his career and has authored over 50 books, articles, software products, and other intellectual property around the topic of talent management and succession planning. He is the co-creator of the concept of learning agility, a leading predictor of effective leadership.
He holds a Ph.D. in Industrial and Organizational Psychology from the University of Minnesota and is a fellow of SIOP.
Since 2006, he has spent most of his time studying NeuroLeadership with the goal of developing tools for managers and executives to manage their brain resources more effectively.
Ask A Question / Help Shape the Series
You will have the opportunity to submit questions for Dr. Eichinger in advance of the conversation during checkout.