Description
SIOP Conversation Series: Get to know the minds shaping the way we think about work
SIOP's new series gives you the opportunity to have a conversation with some of the leading minds in I/O psychology. Join us virtually as thought leaders in academia and industry participate in an "Ask Me Anything" style conversation about their work. Listeners will have the opportunity to ask real-time questions and interact with the speaker.
Invite your friends! The Conversation Series isn't just for current or aspiring I/O psychologists. Conversation topics will appeal to the public and raise awareness of I/O in your community.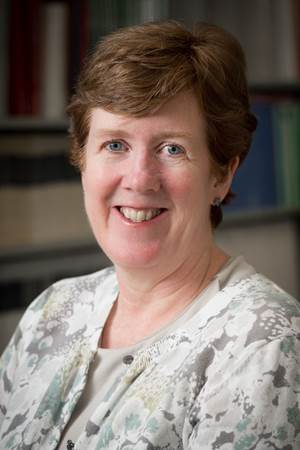 A Conversation with Dr. Ryan
Have your morning coffee over a live conversation with Dr. Ann Marie Ryan. In the twelfth conversation of this Series, we will talk with a prominent I/O psychologist about her background, work, and insights on the field.
Ann Marie Ryan (Ph.D., University of Illinois at Chicago) is a professor of organizational psychology at Michigan State University. Her major research interests involve improving the quality and fairness of employee selection methods, and topics related to diversity and justice in the workplace. In addition to publishing extensively in these areas, she regularly consults with organizations on improving assessment processes.
She is a past president of the Society of Industrial and Organizational Psychology, past editor of the journal Personnel Psychology, and former associate editor of American Psychologist. Ann Marie has a long record of professional service on professional association and federal committees.
In 2011, she received the Distinguished University Professor Award from MSU. In 2013, she received SIOP's Distinguished Teaching Contributions Award and the Academy of Management's Sage Award for Outstanding Scholarly Contributions to the Study of Diversity.
She received her BS with a double major in psychology and management from Xavier University, Ohio, and her MA and Ph.D. in psychology from the University of Illinois at Chicago.
Ask A Question / Help Shape the Series
You will have the opportunity to submit questions for Dr. Ryan in advance of the conversation during checkout.