About this Event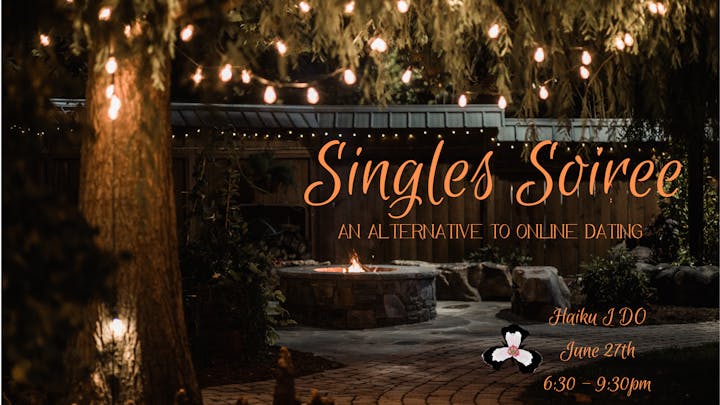 All swiped out? Tired of waiting for a chance happening? Looking for authentic connection?
Join us monthly as the singles of Asheville take the dating game off the apps and go face to face!
This will be an evening at one of Asheville's most elegant wedding venues, Haiku I Do located near Biltmore Village. The event will include musical vibes, a professional facilitator to guide us through authentic communication, light bites, sweet treats, beer and wine, and dancing sprinkled throughout to help integrate all participants.
Seeking conscious people who are ready for an alternative to the current norms of using electronic devices for socializing.
Welcoming singles and those in open relationships. For those who have a significant other, but are interested in attending the event, we can include you via volunteer positions to be of service to those looking for love.
"No pick up lines needed. Just show up.
Light Hors D'oeuvres sponsored by Everyday Gourmet Catering
Guided connection led by Cathy Courtenay, Dating Consultant www.cathycourtenay.com
"Relationships are the doorway for the greatest pleasures in life" - Cathy Courtenay
Musical vibes curated by DJ Brett Rock