Description
Event Schedule:
This is a two-day back-to back evening class that takes place on consecutive Wednesday and Thursday nights. This class will teach you how to operate independently in the screen printing shop.
Pick your session from the drop-down menu above.
You can choose from either:
Wednesday and Thursday 5/24/17 & 5/25/17, 6:30-9:00pm
or
Wednesday and Thursday 5/31/17 & 6/1/17, 6:30-9:00pm
Description:
Ever wanted to make your own custom t-shirt, tote bag, sticker, poster, or greeting card? In this two evening introduction to screen printing, you'll learn all the basics and how to operate independently in the Print Shop! Create a screen using your artwork and print a one-color design on your choice of fabric or paper.
Class Goals:
After an introduction to the screenprinting process and possibilities, you will dive right in to hands-on work. You will learn how to optimize your design for screen printing, how to coat a screen with emulsion, how to expose a screen, printing, and clean up. You will print your design yourself so that by the end of the workshop you will have a final product to take home and will be well versed in the basic skills to create more pieces on your own.
Prerequisites:
No experience is necessary! The instructor will email you with a bit more information about how to get a design ready for screen printing. You should come to the first class with your design. If you don't have a design, you can print from one of our designs.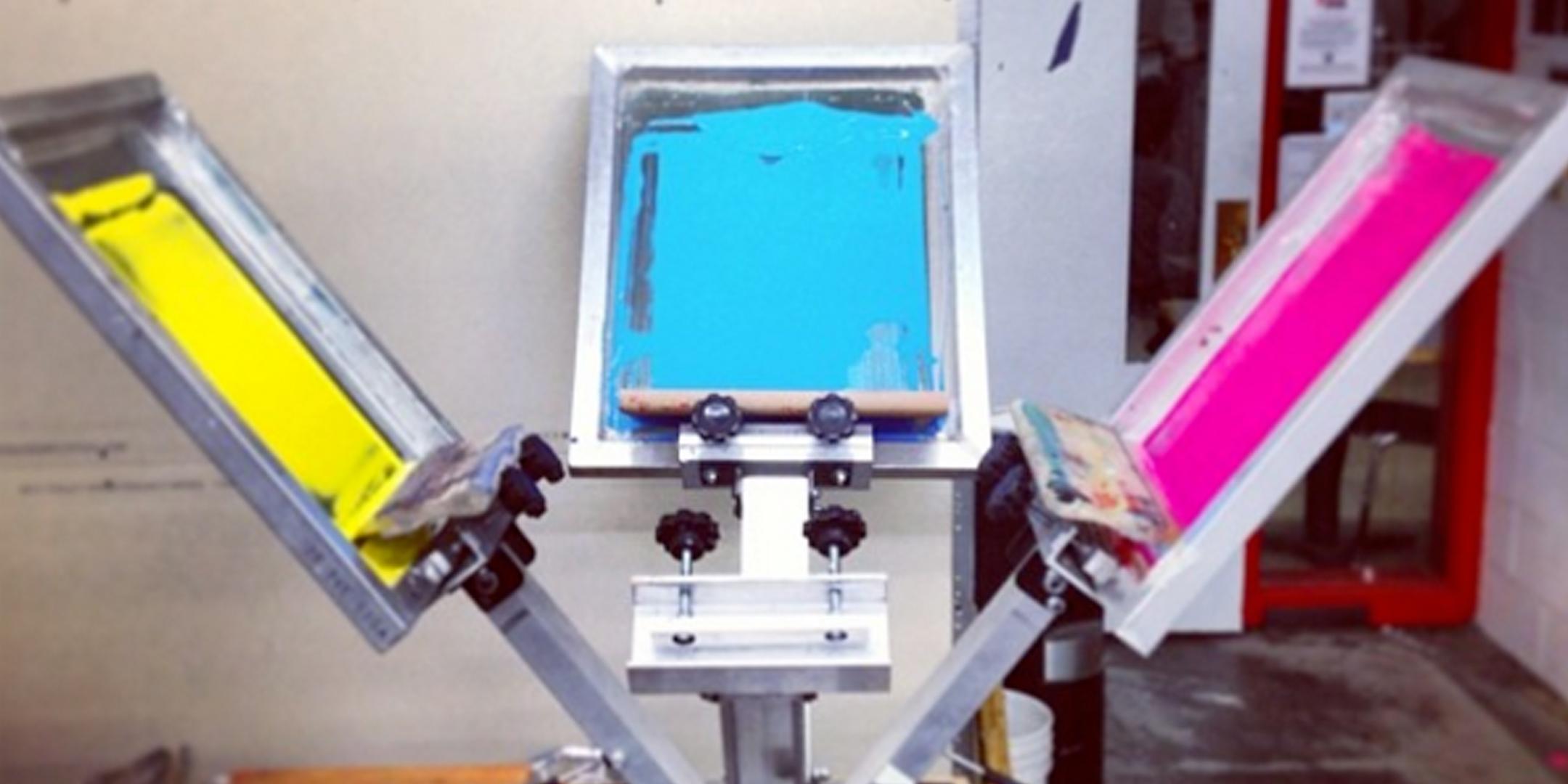 No previous screen printing experience required.
Students must be at least 18 years of age.
Materials:
A materials fee is included in the ticket price and covers ink, photoemulsion, and basic shop supplies. The materials fee does not cover paper or T shirts / tote bags to print on. Please bring the material that you would like to print on to the first class.
Class Minimum:
This class will not run with fewer than 2 students.
Instructor Biography:
Leah Pillsbury is a diplomat working on becoming an engineer. In her double life she is a mixed media artist who loves printmaking, sculpture, and ceramics. She has been screenprinting since she was 14 and has taught a variety of subjects including printmaking, Swahili, mathematics, biology, canoeing, and Spanish.
You can see more of her artwork at www.leahtheartist.com or on Instagram as leah.the.artist