About this Event
An ongoing singing class for all secret-car-singers who are ready to uncork their passion for music and step into their musicianship. In addition to singing in class each week, you'll learn tools to bring music more fully into your everyday life.
Together we'll explore both technique and expressive, embodied singing - breathing, tone and pitch, exercises to expand your range, and how to rock back-up harmonies. Following the lead of legendary vocalists, we'll also play with singing as storytellers, using phrasing and dynamics. And, after the last class, we'll have a music jam together to strut our stuff.
When we make space to use our creativity in singing, we make space for our creativity in every aspect of our lives. This class is for both the absolute, I-can't-sing-at-all-but-still-want-to beginners and singers who are ready to walk toward their singing dreams. There is a materials/music fee of $5.
FORMER STUDENTS SAY: "I sang down the hall, I sang out of the building. Melanie was inviting and supportive, breaking down some of my fears and showing me some techniques so I could find the voice I didn't know that I had. It was place where I could experiment and make mistakes, and I now see I actually CAN sing!" - Holly
"Melanie taught me that my voice is an instrument, like a guitar or piano, and then she showed me how to play it, practice it, and care for it. I know that with effort and intention, I will grow my voice and find its power and character." - Kenny
"This class was so important to me. I had always been terrified to sing in front of other people. I had been listening to other people sing for so long and feeling sad - even almost resentful - because I felt like I couldn't do it. Now I know that actually, I can! I even sang for my husband for the first time!" - Andrea
Melanie Ida Chopko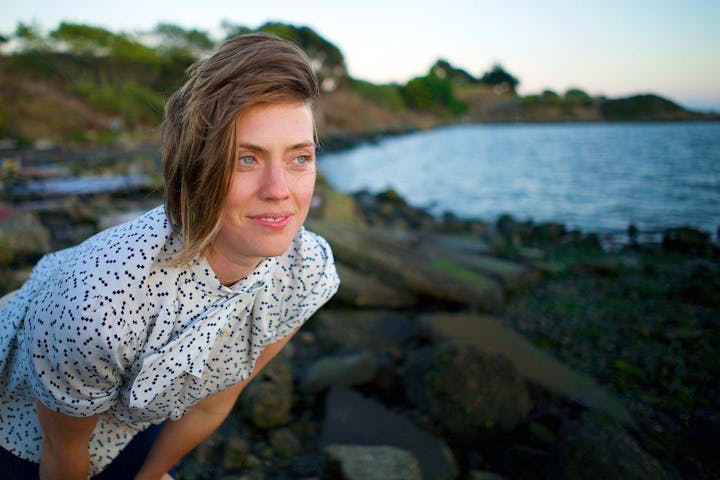 Melanie Ida Chopko is a vocalist, songwriter and multi-instrumentalist who believes in the power of people singing together. She began formally studying music as an adult at the California Conservatory of Music and the Puget Sound Guitar Workshop, and sits with teachers everywhere from home studios of Berkeley, houseboats in the San Rafael harbor to patios in Rio de Janiero, Brasil. In October 2016, she released her debut EP of original music, Yellow Blue Alizarin. Teaching both adults and teens at the Freight & Salvage and Acme House of Music, Melanie anchors her teaching style in humor and the creative, spiritual principles of Julia Cameron's The Artist Way and Kenny Werner's Effortless Mastery.
Performers
Date and Time
Refund Policy