A silent film production company and cast make a difficult transition to sound.
About this event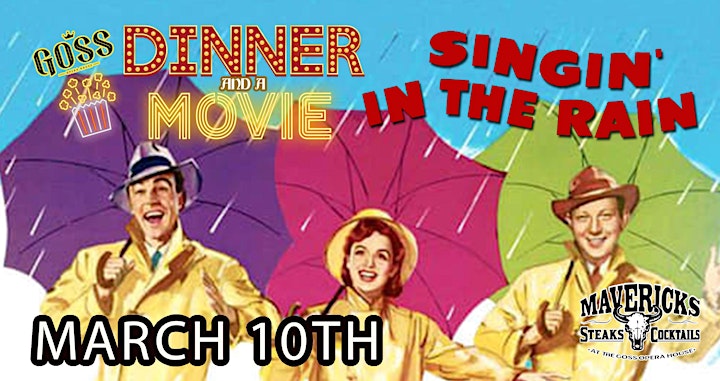 Singin' in the Rain is a 1952 American musical romantic comedy film directed and choreographed by Gene Kelly and Stanley Donen, starring Kelly, Donald O'Connor, and Debbie Reynolds and featuring Jean Hagen, Millard Mitchell and Cyd Charisse. It offers a lighthearted depiction of Hollywood in the late 1920s, with the three stars portraying performers caught up in the transition from silent films to "talkies".
The film was only a modest hit when it was first released. O'Connor won the Golden Globe Award for Best Actor – Motion Picture Musical or Comedy, and Betty Comden and Adolph Green won the Writers Guild of America Award for their screenplay, while Jean Hagen was nominated for the Academy Award for Best Supporting Actress. However, it has since been accorded legendary status by contemporary critics, and is often regarded as the greatest musical film ever made, as well as the greatest film made in the "Freed Unit" at Metro-Goldwyn-Mayer. It topped the AFI's Greatest Movie Musicals list and is ranked as the fifth-greatest American motion picture of all time in its updated list of the greatest American films in 2007.
In 1989, Singin' in the Rain was one of the first 25 films selected by the United States Library of Congress for preservation in the National Film Registry for being "culturally, historically, or aesthetically significant". In 2005 the British Film Institute included it in its list of the 50 films to be seen by the age of 14. In 2008, Empire magazine ranked it as the eighth-best film of all time. In Sight & Sound magazine's 2012 list of the 50 greatest films of all time, Singin' in the Rain placed 20th.