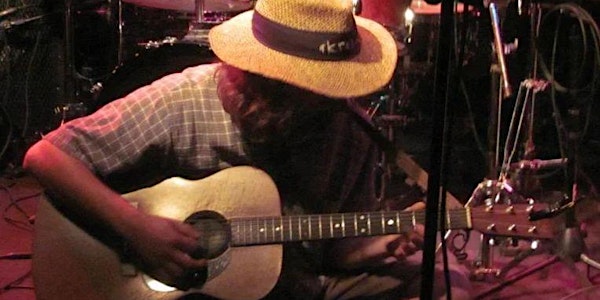 Singing For Supper - The Akrasia Fried Chicken Spectacular
Music, food and beverages with friends old and new.
When and where
Location
Music Night On Jupiter 4314 Rosanna Dr Allison Park, PA 15101
Refund Policy
Contact the organizer to request a refund.
Eventbrite's fee is nonrefundable.
About this event
I have known about Bill Danylo (aka Akrasia) since I attended my 40-year-old daughter Lindsay's high school talent show 22 or 23 years ago. Bill performed Grateful Dead tunes at that event with now Dr. Michael "VonLiberty" Buric, and I still have the "Bill & Mike" cassette I purchased that night. Bill became part of our crew when my now son-in-law Nick Haberman enlisted as the drummer for the initial lineup of Akrasia in 2002, while Bill, Mike and Nick were students at Pitt. Akrasia was our house band for years. The members of the band were frequently the core of the original "Music Night On Jupiter" potluck music jam parties. Deb loved Akrasia songs, particularly "Not The One."
Bill wryly describes himself as a "pathological creator." Despite being married, a father, and gainfully employed, and despite numerous personnel changes, Bill has released 25 Akrasia albums since 2002.  All good stuff.  I once had Bill open at Pittsburgh Winery for the dean of New Orleans singer-songwriters, Paul Sanchez. As Bill was performing, I noticed a strange expression on Paul's face. I asked Paul what was up, his response was "This kid has no idea how good he is. He should move to New Orleans tomorrow." I am happy that Bill stayed home, and that I am able to share his music with you. David Mnemo will be joining Bill for this performance and this iteration of Akrasia. 
Bill Likes Fried Chicken. So this edition of Singing for Supper is going to work a bit differently. Welcome to the Fried Chicken Sampling Spectacular. The price of admission is $20 per person (for the music) AND a bucket of chicken per couple.  I will set up an online sign-up sheet so we can avoid duplicates. Solo attendees, please bring at least 2 servings of chicken. Faux-chicken is perfectly acceptable if you are not a meat eater. I will make side dishes to share with everyone, and provide containers so yinz can take home leftovers. BBTS (bring bottles to share), and I will share also. 
Bill and David are bringing their wives, so we have only 22 seats to fill. Don't dawdle. The last SFS sold out in less than 48 hours. 
Arrive at 6 for beverages in the bar. Dinner will be at 6:30, music at 7:30. 
Celebrate Life!
Tim
Music Night On Jupiter