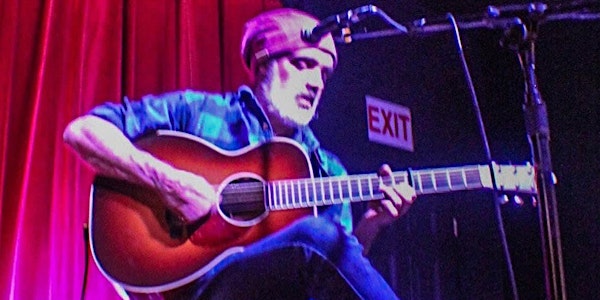 Singing For Supper featuring Gary Antol and Taqueria Acosta
Drinks, dinner and music with old and new friends!
When and where
Location
Music Night On Jupiter 4314 Rosanna Dr Allison Park, PA 15101
Refund Policy
Contact the organizer to request a refund.
Eventbrite's fee is nonrefundable.
About this event
1/1/2023 UPDATE: All seats for this event have been claimed. Thank you for your support.
+++++++++++++++++++++++++
Happy almost New Year everyone!
When Deb and I bought the Barn in 2019, we planned to start doing a regular series of smaller events featuring beverages, food and music. We pulled off a few before Covid and Deb's health slowed us down. With the promise of a bright new year looming it seems like time to get going again. The subscribers to this email list are the first to know. Welcome to Singing For Supper (SFS) 2023 !
The concept is simple: Musicians we love help design a menu for the evening, and perform after the meal. The monetary contribution is just enough to fairly pay the performers and the talent preparing and serving the food. Yinz bring a bottle or some such to share, I will share too. A limit of twenty four adult-only party guests, because I want to keep the experience casual and intimate. And I have exactly 24 dining seats available. Drinks/apps at 6, dinner at 6:30, music at 7:30 or so.  
The SFS featured performer on January 28 is Gary Antol. Gary has chosen Taqueria Acosta as his culinary partner.   
I have known Gary for quite a while - since before he built his reputation as a flat picking wizard - and have always been impressed by his playing, singing and songwriting. Gary was kind enough to perform for a private SFS test run last month. I could not believe how far his public repertoire has expanded since he reemphasized performing solo. Gary played our favorites from his own music but he also performed, for example, a jazz arrangement by Joe Negri, some classical passages, and a James Taylor song. All interspersed with stories as to why the music he chose was significant to him. Just perfect stuff for a small group of friends cozied up on big soft sofas after dinner. I expect more of the same on January 28, and possibly more. I hear rumors of new music and an electric guitar ...
Chris Acosta is bringing New Mexico taco culture to Pittsburgh. Chris has been holding pop-up events throughout the city, including a popular kitchen take-over at Scratch in Troy Hill.  Chris's specialties include Red Chile Chicken, Carne Asada and San Diego Fish, a tortilla-crusted pollock topped with fresh salsa verde, homemade pickled red onion and mango coconut slaw. Chris's long-term goal is to open multiple brick-and-mortar locations, where he plans to help people in need with maintaining nutritional stability. Chris is putting together a custom menu for this event, which I will send out in a follow-up email. 
The up front contribution for January 28 is $40/person. There will be a tip bucket on premises. Please tip and/or buy merch if you are able. I will have a limited number of Corncrib Bar and Dancing Deb shirts available for purchase, and I will share the proceeds from MNOJ t-shirt sales with Gary, Chris and any helpers.
We will announce the February SFS details in a few weeks. Stay tuned!
Music improves the human condition. So do good meals, tasty beverages and friends to share with. Celebrate Life.
Tim 
Music Night On Jupiter