Description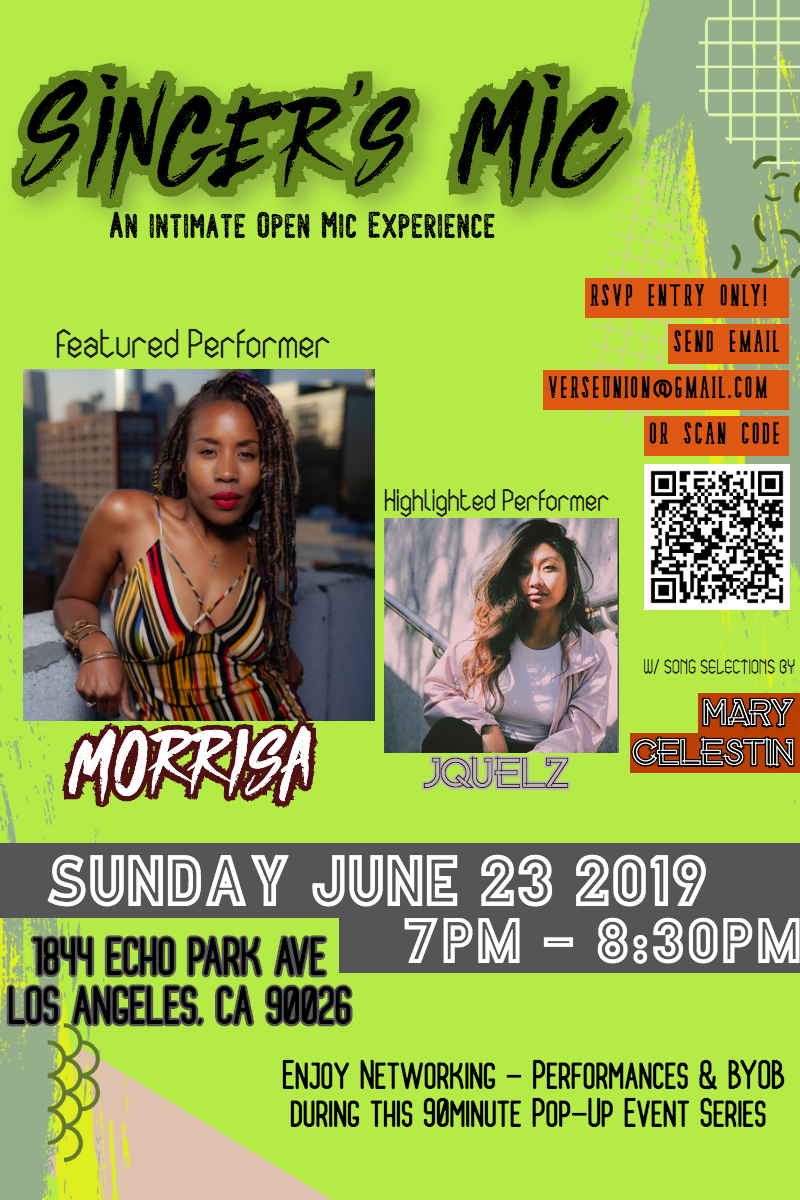 SIGN UP FOR THIS EXCLUSIVE "POP-UP" INTIMATE OPEN MIC EVENT HOSTED DURING BET WEEKEND.
(SINGERS AND VOCALISTS !!!) ALL R&B/SOUL/JAZZ LOVERS WELCOMED TO PERFORM DURING OPEN MIC SEGMENT.
OPEN MIC SLOTS ARE LIMITED. ACT FAST!!!!

OPEN MIC ACTS ARE LIMITED TO A 1 SONG PERFORMANCE.
OPEN MIC ACTS MUST ARRIVE 5 MINS BEFORE EVENT BEGINS AND SIGN-IN ON TIME IN ORDER TO BE CONSIDERED.
OPEN MIC ACTS MUST E-MAIL SONG OR BRING USB OF SONG ( PLEASE COME PREPARED)
THIS EVENT IS FREE, BUT ONLY WITH RSVP IF YOU HAVE LAST MINUTE FRIENDS LET THEM KNOW THAT IF THEY WAIT TO RSVP THAT IT WILL BE $5 ENTRY THE DAY OF THE EVENT.