Singapore: Masters of Corporate Venture Capital (CVC) - Hosted by Rubicon V...
Description
Join us for
"Singapore: Masters of Corporate Venture Capital (CVC)"
Hosted by Rubicon Venture Capital
Featuring a moderated panel discussion with leading CVCs plus time for networking, drinks and hors d'oeuvres. CVC is more important than ever with 1 out of 5 venture financings including at least 1 CVC.
How corporations can create a winning CVC and use it to access external innovation

How to use CVC to drive partnerships, increase growth, lower expenses, become more competitive and fuel M&A

How to manage profitable CVCs while achieving strategic benefits and best practices

How can entrepreneurs raise funding for their startup from a CVC?

How can startups partner with a large corporate for rapid global growth?

How can angels and VCs partner with a CVC?

Discussion of CVC best practices and mistakes to avoid
Romans will discuss key findings from his research interviewing over 100 CVCs and then moderate a live panel of leading VCs. Hear this discussion and join the conversation with Rubicon VC in Singapore.
Amazon.com and on Kindle.
Please also visit our Masters of Corporate Venture Capital Seminar on Wednesday, April 26th here: sgcvcforum.eventbrite.com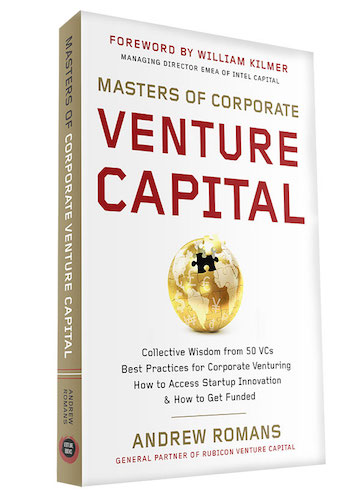 Agenda
6:30pm - 7:00pm Registration & networking
7:00pm - 7:30pm Welcome remarks by local partners followed by Andrew Romans sharing insights from CVC research
7:30pm - 8:30pm Moderated CVC panel discussion & questions
8:30pm - 9:00pm Networking, cocktails, canapés


---
CVC / VC Panel
Mario Aquino, Managing Partner - Future Labs VC

Chua Boon Ping, CEO - SPH Media Fund

Ervin Lim, Senior Manager - C31 Ventures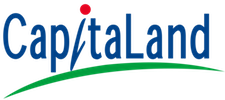 Dave Ng, Principal - B Capital Group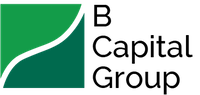 Carmen Yuen, Senior Executive Director - Vertex Ventures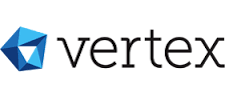 Albert Shyy, Principal - Burda Principal Investments

Andrew Romans, General Partner - Rubicon Venture Capital - moderator

---
"It is fair to say that not all CVCs are able to keep their promise of adding value, but when they do, it is certainly one of the most powerful ways to accelerate the growth of a startup. Masters of Corporate Venture Capital is essential reading for entrepreneurs, VCs and CVCs." — FREDERIC ROMBAUT, Managing Director, Cisco Investment; cofounder, Qualcomm Ventures & Director, Apax Partners
If you want to host or sponsor a CVC event anywhere in the world please get in touch: info@rubicon.vc
---
Interested in a little pre-reading? Check out two free chapters from Andrew Romans' previous book The Entrepreneurial Bible to Venture Capital: Inside Secrets From the Leaders in the Startup Game.
Free liquidity & secondary market chapter "Ladder to Liquidity: The Secondary Market"

Free M&A chapter "Which Way to the Exit?"
---
Special thanks to our sponsors: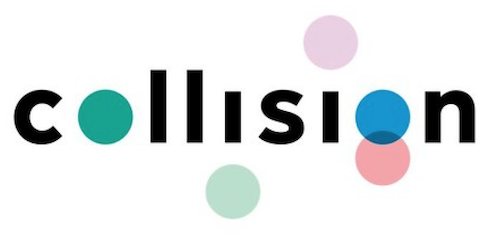 Connect with Rubicon Venture Capital on
Twitter | Facebook | AngelList
---
Disclaimer
Events are not to be considered as General Solicitation as no forward looking financial statements nor investment opportunities will be discussed or presented.
All persons attending the event are subject to approval by Rubicon VC and may be denied entrance based on inappropriate activity, actions or background.

Venture capital and angel investments involve a high degree of risk, and are only suitable for "accredited investors" as defined by the U.S. Securities and Exchange Commission. The information contained within this message is not an offer to purchase or solicitation to sell securities or any other financial instrument of any kind.
Organizer of Singapore: Masters of Corporate Venture Capital (CVC) - Hosted by Rubicon VC
Rubicon Venture Capital is an early stage VC fund with offices in San Francisco and New York City focused on backing consumer and enterprise technology companies in the internet, software and connected hardware verticals at Late Seed, Series A and B stages. Rubicon raises capital from individual high net worth investors, family offices, corporations and institutional LPs creating a powerful network ready to help and go to bat for our startup portfolio. We enable our LPs to co-invest along side the fund on a deal-by-deal basis via innovative sidecar SPV funds right up to IPO or M&A exit.
Our investment focus is on late seed, Series A and B rounds of internet/software/connected hardware companies. To learn more visit http://rubicon.vc/