Singapore Community Day 2015

Saturday, February 28, 2015 from 11:00 AM to 4:00 PM (PST)
Event Details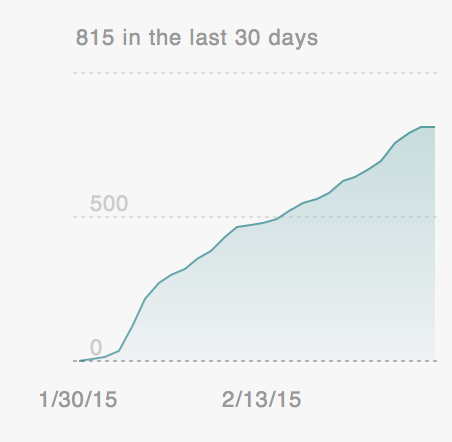 Unbelievable. Surreal. So exciting!
When we started organising the Singapore Community Day, our thought was we would have 400 attendees. But we aimed high and did the planning for 700 (while having flexibility to go down to 600 or up to 800).
We cheered when we hit 200 in a few days. Realised we met "KPI" at 400. Said, "all's go", at 600. Then it kept going up. In fact, the last few days from 600 were a rocket, and it soon crested at around 730, whilst we relaxed the limits bit by bit, to try for a soft-landing at 800.
To give you a reference point, the Sofitel National Day events have been around 400. The Singapore Day 2012 in New York City, which we cannot even approach to compare in terms of the manpower and budget they had, was about 4,000 (that showed up).
Our venue, food, and such is catered for a max of 800. We have accommodated all we can. We are humbled by your enthusiasm for the event, which bodes well for the next event!
But for now, please respect our limit. To all those on the waitlist, sorry. To those asking, we cannot sell tickets on-site. Please only come if you have registered and a ticket issued from Eventbrite.
You can still help us! Your enthusiasm and encouragement can only mean good things for the future of similar events in the Bay Area. Don't just come when there's a big party. Join us so we can have more fun events together. But for now, let's behold the:
Singapore Community Day 2015.
By the Community, For the Community.
Do join us "virtually" and share your thoughts with us online! Our Facebook event page is at: https://www.facebook.com/events/638107396317630
Be transported — a slice of Singapore in the Bay!
Make new friends, renew connections — space (and food!) for hundreds
Try your skill — individual and team games and sports for all ages
Cherish your memories — SG50 stations to reminiscence
Create something memorable — share your wishes to Singapore
Test your luck — who knows what you might win?
Come to the first ever Singapore Community Day in the SF Bay Area, co-organised by SingaporeConnect and the Overseas Singaporean Unit!
Volunteer Discount
We highly value our volunteers. Volunteer and at our discretion, receive a discount code to get yourself, your family, or your friends for free! An hour of commitment per ticket. To use your discount code, click on "Enter Promotional Code", enter the code you were given, then use it towards the Volunteer Discount tickets that appear. You can make an order with both paid and volunteer discount tickets. To volunteer, please visit this page.
Event Schedule
We recommend that you come for the entire event starting at 11:00 am as we have a fun day planned for all. Doors will open at 10:30 am and the main event will start at 11:30 am.
Food Menu
Mouth-watering! Here are the main entrées:
Satay (chicken and beef) | Ngo-Hiang (meat) | Roti Prata (veg) | Char Kway Teow (meat) | Dried Mee Siam (veg) | Hainanese Chicken Rice (meat) | Hokkien Prawn Mee (meat) | Nasi Lemak (veg/meat) | and Mee Goreng (veg)
Have a sweet tooth or want a savoury snack? You're covered. Here are the kuehs:
Ang Ku Kueh (Mung Bean and Taro) | Kueh Kosui | Ondeh Ondeh | Kueh Lapis (steamed) | Kueh Ambon | Seri Muka | Pandan Cake | Curry Puff
The food will be served from hawker-style stalls: first-come-first-served. Upon entry you will receive a coupon that entitles you to a selection of food from our stalls. We aim to have sufficient food, but we know the Singaporean appetite can be impressive. Please understand if popular items may vanish faster. To assure yourself of the best selection of food, please arrive by 11:30 am.
Drinks Menu
There will be a free flow of a variety of soft drinks and water, as well as, till it runs out, authentically brewed Teh Tarik and Kopi!
Fun and Activities
The SG50 area will get you wishing you were back in Singapore with:
Photo exhibits of Singapore over the past 50 years | Wishing Wall - pen your greetings or draw your impressions of Singapore | Photo booth
Come dressed ready, or use our props to decorate yourself, friends, and family Singapore-style, and be ready for the camera!  
Ready for some play? Learn a game, show-off your skill, or entertain the kids:
Hopscotch | Chapteh | Pick-up sticks | Kuti-kuti | Five stones | Eraser wars | Marbles | Spinning tops
Get serious now. For a more full-bodied fitness experience, try out our:
Bouncy House (for kids only) | IPPT stations
We will also be running a team-based Family Challenge game with a sign-up on the day of, the games will be suitable for both adults and children to compete against other teams. Need something less active? How about:
Face-painting | Bubble-blowing | Singapore-themed jigsaw puzzles | Art & craft colouring activities
Many games have the opportunity for prizes - so do participate or go cheer on your friends otherwise!
Photography/Videography
You are welcome to take your own photos and videos. We will be having both photographers and a video crew on-site. Please understand that by coming to the event, good photos of you may possibly later appear in places from social media sites to the National Day parade video screen.
Entertainment
Celebrate as we welcome in SG50 and the Lunar New Year with:
Lion Dance performance | Orchestral band playing favourite songs you will sing along to | Talented Singaporean singers, including New York-based Ng Chee Yang (champion of Season 1 Campus SuperStar in 2006 and graduate of the Berklee College of Music)
and more. Plus keeping in mind all the food you're getting, we will kick off with the Great Singapore Workout to get you on your feet, if not on the stage, and let's not forget the prizes!
More Details
http://singaporeconnect.org/pages/communityday
http://www.singaporeconnect.org/emails/513338
---

FAQs
Are there ID requirements or an age limit to enter the event?
If you have provided an NRIC number or other document number proving your Singapore citizen or Permanent Resident status during registration, there is no ID requirement. If you have elected not to, please show your NRIC or relevant document at registration. There is no age limit but please choose the appropriate ticket for each attendee (adult, child between 3 and 12, or child under 3).

What if I'm not a Singaporean (any more)?
The event is open to Singapore citizens and Permanent Residents (PRs) accompanied by their immediate family members (spouses, in-laws, siblings, parents, or children; not cousins, nor significant others). We're abiding by the honour system here: please use a valid NRIC number that belongs to you and preserve the integrity of the event by not using another person's NRIC number or making up an NRIC number.

What are my transport/parking options getting to the event?
Driving there is the only realistic option, given the location, there are no public transport options. If you like to seek a carpool, try posting on our Facebook group page to find other attendees who may be able to help. There is ample free parking at the event venue.

What can/can't I bring to the event?
Sun-screen and cap if you wish, but the venue is surrounded by plenty of trees and mostly shady. We hope it won't rain, naturally, but do check the temperature and bring a brolly or dress appropriately. You can't bring dogs or other animals, weapons, glass bottles, alcohol, bikes, or skateboards. You shouldn't have to bring mats but you may. There will be beautiful wooden benches and tables for eating, restroom facilities, napkins (yes, including those infamous tissue paper packets to chope your spot if you really must), and cutlery.

Where can I contact the organiser with any questions?
Please email singaporeconnect@gmail.com.

Is my registration/ticket transferrable?
Well, we need the names of each registrant to be accurate, so please let us know if you want to transfer, giving the names as needed. If you can handle it yourself, you can actually modify the tickets using the Eventbrite system (sign in, access My Tickets, and modify as needed). You can request a full or partial refund; subject to our discretion we should be able to process this.
When & Where

Saratoga Springs
22801 Big Basin Way
Saratoga, CA 95070


Saturday, February 28, 2015 from 11:00 AM to 4:00 PM (PST)
Add to my calendar
Organizer
SingaporeConnect is an overseas Singaporean Club based in the SF Bay Area whose mission is to gather Singaporeans and friends of Singaporeans in the Bay Area for events, functions, mentorship and friendship.