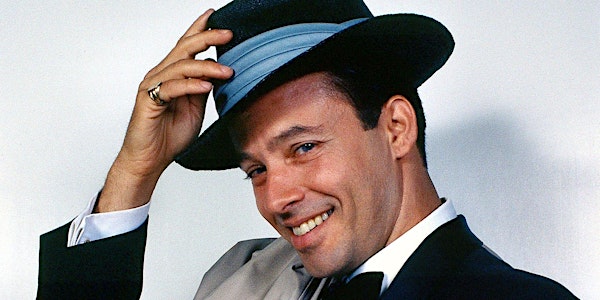 Sinatra Miniseries Part 2 of 2 - Film and Music History Livestream
Sinatra Miniseries Part 2 of 2 - Film and Music History Livestream. Hosted by Robert Kelleman - Washington, DC History & Culture.
Refund Policy
Contact the organizer to request a refund.
Eventbrite's fee is nonrefundable.
About this event
2 hours 30 minutes

Mobile eTicket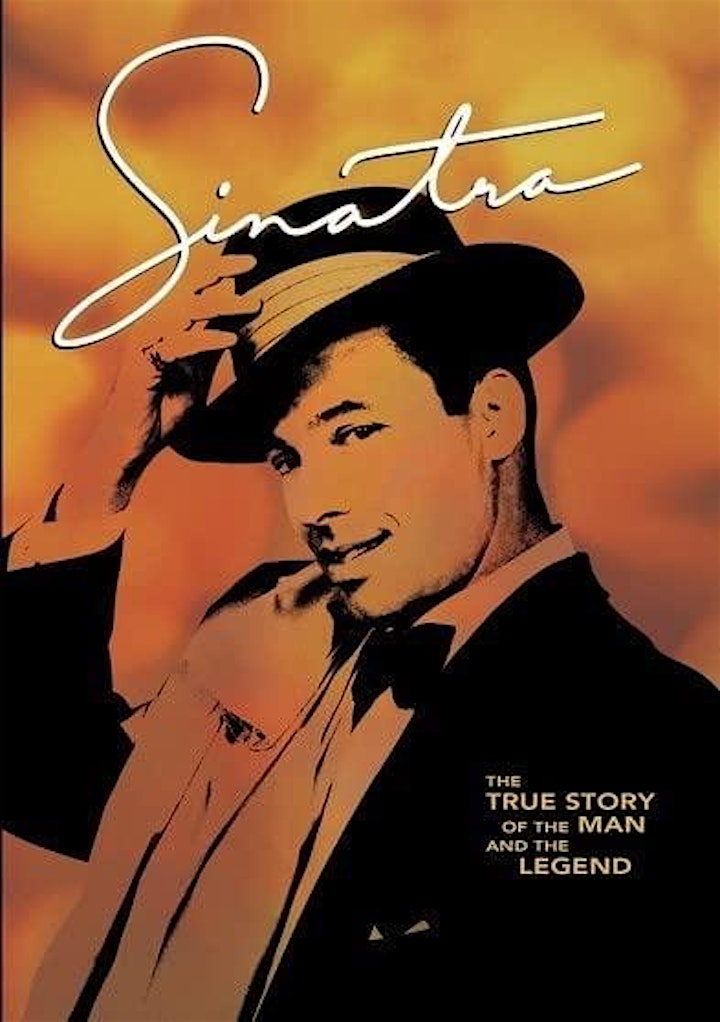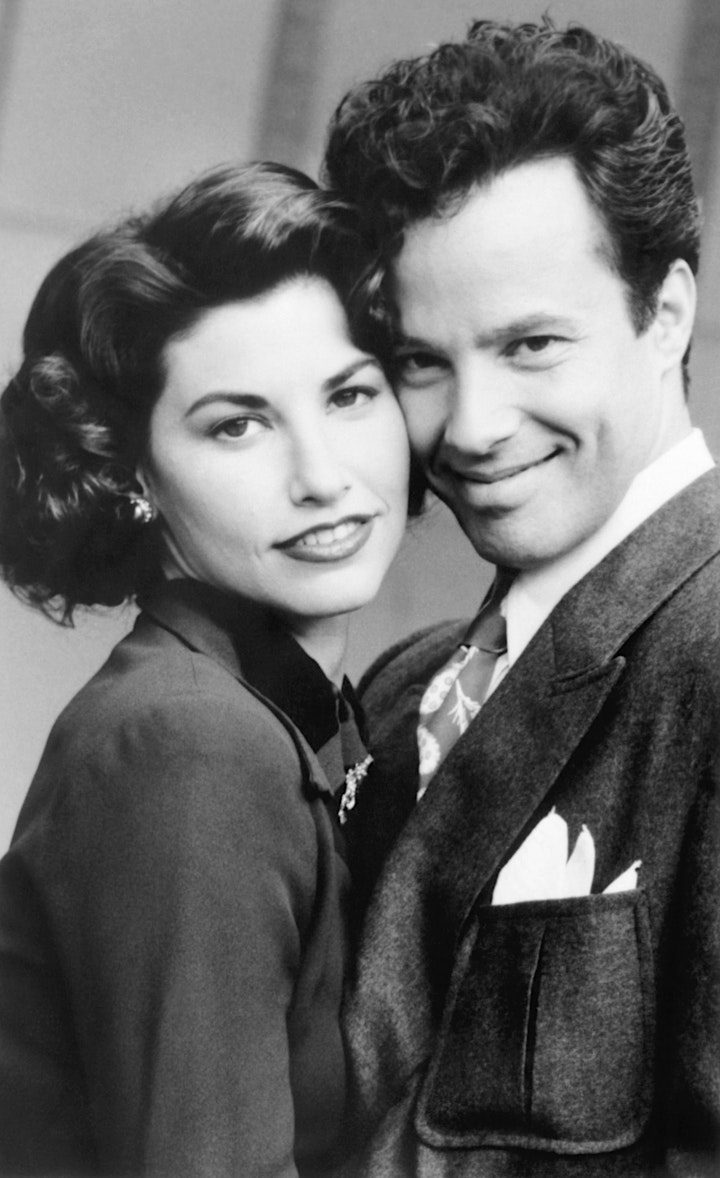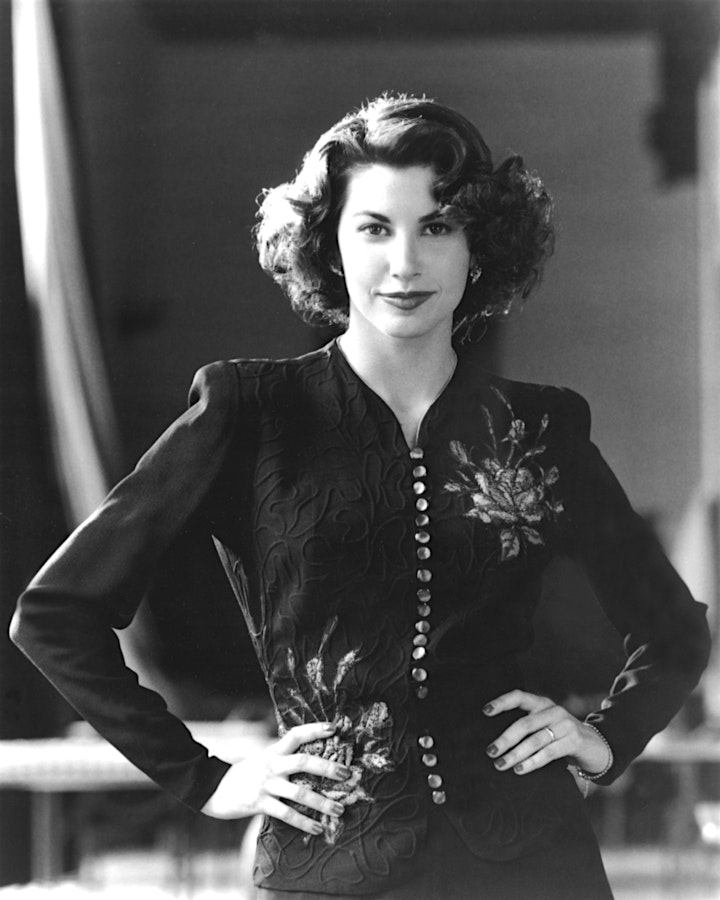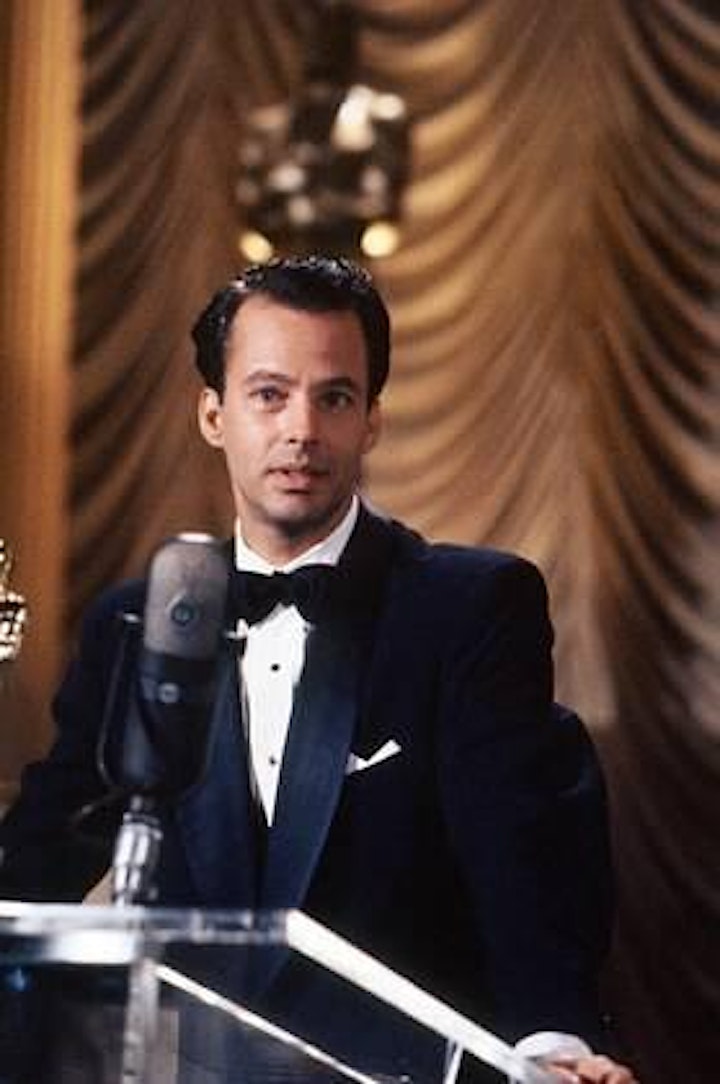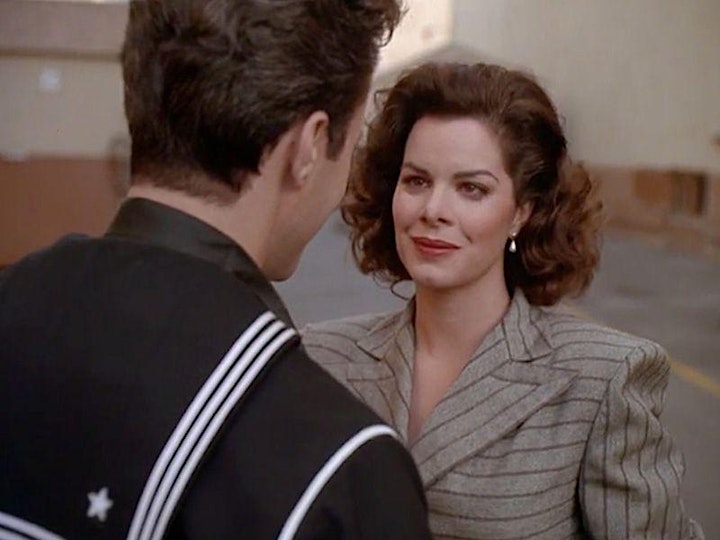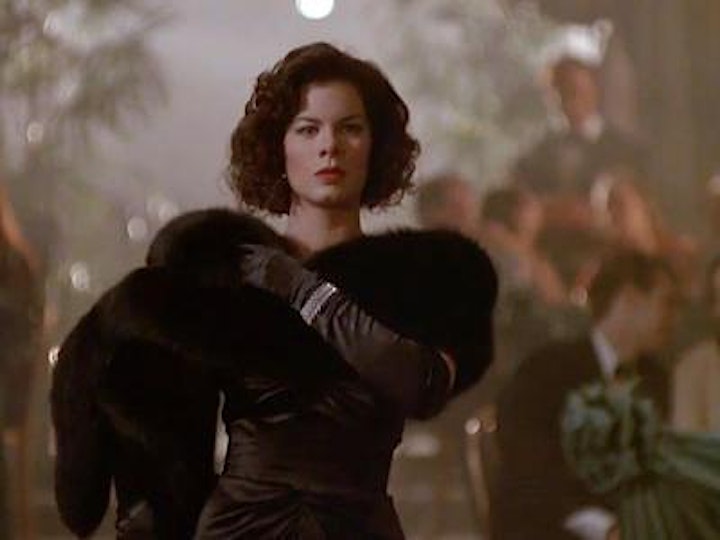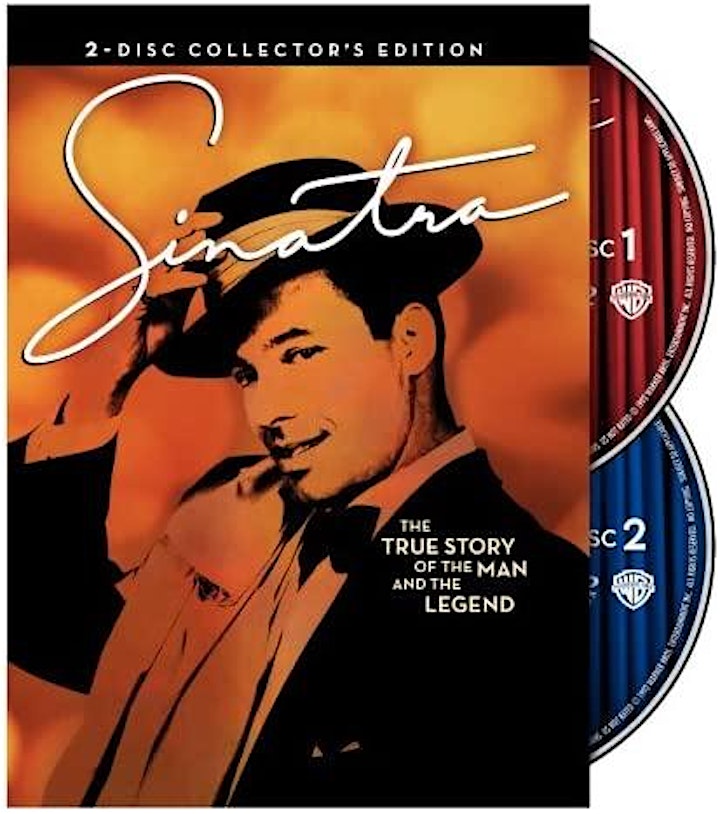 It's Frank Sinatra's birthday, born December 12, 1915, so let's celebrate with a screening of the 1992 "Sinatra" miniseries starring Philip Casnoff as Frank Sinatra.
The four-hour miniseries has two parts.
Thursday, December 8 - 7:00 pm est - "Sinatra" Part 1 of 2
Friday, December 9 - 7:00 pm est - "Sinatra" Part 2 of 2
We also have our Frank Sinatra birthday celebration
Saturday, December 10 – 7:00 pm est - Music History Livestream
https://www.eventbrite.com/e/frank-sinatras-birthday-celebration-music-history-livestream-tickets-465116324447
Sinatra is a 1992 CBS biographical drama miniseries about singer Frank Sinatra, developed and executive produced by Frank's youngest daughter Tina Sinatra and approved by Frank himself. Directed by James Steven Sadwith, produced by Richard M. Rosenbloom, and written by William Mastrosimone and Abby Mann. It stars Philip Casnoff, Olympia Dukakis, Joe Santos, Gina Gershon, Nina Siemaszko, Bob Gunton, and Marcia Gay Harden, with some of Sinatra's vocals recreated by Tom Burlinson. It won two and was nominated for seven Emmy Awards, along with a win and two nominations for a Golden Globe Award. Released on November 8, 1992, it was re-released on a two-disc DVD Warner Home Video on May 13, 2008.
Plot: Frank Sinatra (Casnoff) emerges from Hoboken, New Jersey, the son of local politician Natalie "Dolly" Sinatra (Dukakis) and fireman Anthony "Marty" Sinatra (Santos). Beginning his career as a singer for the Harry James (Posey) and Tommy Dorsey (Gunton) big bands, Sinatra struggles to keep his marriage to his teenage sweetheart Nancy Barbato (Gershon). Before long, his talent catapults him to both music and movie fame, but his personal failings place his career and marriage in danger. He endures tumultuous marriages and divorces with starlets Ava Gardner (Harden) and Mia Farrow (Siemaszko) while juggling his movie and singing careers.
Film History Program
Our film history program will have two parts.
The first portion of our two-part program (approximately 30 minutes) will be a brief overview of the film including its historical context, plot summary, things to look for, accuracy, etc.
The second portion of our two-part program will be a full screening of the film.
During the screening you are welcome to join your fellow participants in a live online discussion of the film via Zoom.
Frank Sinatra (December 12, 1915 - May 14, 1998) was an American singer, actor and producer who was one of the most popular and influential musical artists of the 20th century. He is one of the best-selling music artists of all time, having sold more than 150 million records worldwide.
Born to Italian immigrants in Hoboken, New Jersey, Sinatra began his musical career in the swing era with bandleaders Harry James and Tommy Dorsey. Sinatra then found success as a solo artist becoming the idol of the "bobby soxers".
Sinatra released a string of successful albums and was also the recipient of eleven Grammy Awards. Using his Las Vegas shows as a home base, he toured both within the United States and internationally until shortly before his death in 1998.
While Sinatra never learned how to read music, he worked very hard from a young age to improve his abilities in all aspects of music. A perfectionist, renowned for his dress sense and performing presence, he always insisted on recording live with his band. His bright blue eyes earned him the popular nickname "Ol' Blue Eyes".
Sinatra also forged a highly successful career as a film actor and led a colorful personal life, including turbulent affairs with many women.
Frank Sinatra continues to be seen as iconic figure in music, film and popular culture.
__________________________
Your host for this program is Robert Kelleman, the founder/director of the non-profit community organization Washington, DC History & Culture.
YouTube Previously Recorded Programs
Washington, DC History & Culture
http://www.youtube.com/c/WashingtonDCHistoryCulture
__________________________
Zoom Connection:
Login info will be emailed several times beginning 24 hours prior to the event.
If you don't receive the Zoom connection link please contact us.
To join the event simply click the Zoom link and follow the instructions.
If clicking the link doesn't work try copying and pasting it instead.
Password not required.
Zoom may work better in some browsers/devices than others - if one doesn't work try another.
When all else fails please read and follow the directions. : )
Didn't Receive the Zoom Connection Info?
Check your spam folder, make sure you didn't sign-up with your other email address (personal vs. work, etc.), and also review the email settings on your Eventbrite account (you may have turned off our notifications)- link below:
https://www.eventbrite.com/account-settings/email-preferences
Additional Eventbrite Troubleshooting Link:
https://www.eventbrite.com/support/articles/en_US/Troubleshooting/did-my-email-send-invitations-order-confirmations-reminders?lg=en_US
_________________________
Donations Support Our Non-Profit Community Programs - Thank You!
PayPal: DCHistoryAndCulture@gmail.com
Venmo: @DCHistoryAndCulture
GoFundMe: https://gofund.me/d29491c0
Washington, DC History & Culture
A non-profit community organization.
Experience the history and culture of Washington, DC - and the world!
https://DCHistoryAndCulture.Eventbrite.com
https://www.Facebook.com/DCHistoryAndCulture
https://www.Meetup.com/DCHistoryAndCulture
http://www.youtube.com/c/WashingtonDCHistoryCulture
Dallas-Texas, History & Culture
A non-profit community organization.
Experience the history and culture of Dallas, Texas - and the world!
http://DallasHistoryAndCulture.eventbrite.com
https://www.meetup.com/DallasHistoryAndCulture
https://www.facebook.com/DallasTexasHistoryAndCulture
________________________
We look forward to seeing you - thanks!
Robert Kelleman
rkelleman@yahoo.com
202-821-6325 (text only)
History & Culture Travels /
Washington, DC History & Culture / Dallas-Texas History & Culture