MIAMI SPRING BREAK 2022: SIN CITY / Wet N Wild Pool Party AFTER PARTY @ an undisclosed venue in MIAMI, FL / Address sent to ticket holders
About this event
COME PARTY W/ OVER 800+ COLLEGE STUDENTS FROM NC, NY, DMV, CA, TX, FL
SPRING BREAK MIAMI SIN CITY / Wet N Wild Pool Party AFTER PARTY (18+)
SUNDAY, MARCH 20th / 10PM-3AM
GUARANTEED SOLD OUT EVENT EVERY YEAR (4TH YEAR)
VIP Sections from $650-$2,000+ // Text "VIP" to 301-256-4499 to book yours!
Food + Hookah also available!
HIP HOP / DANCEHALL / AFROBEATS / SOCA + MORE
POWERED BY: @SPRINGBREAKMIAMI_2022
SECRET LOCATION ADDRESS SENT TO TICKET HOLDERS
*LIMITED $100 WEEK PASS AVAILABLE FOR ALL EVENTS WEEK 3*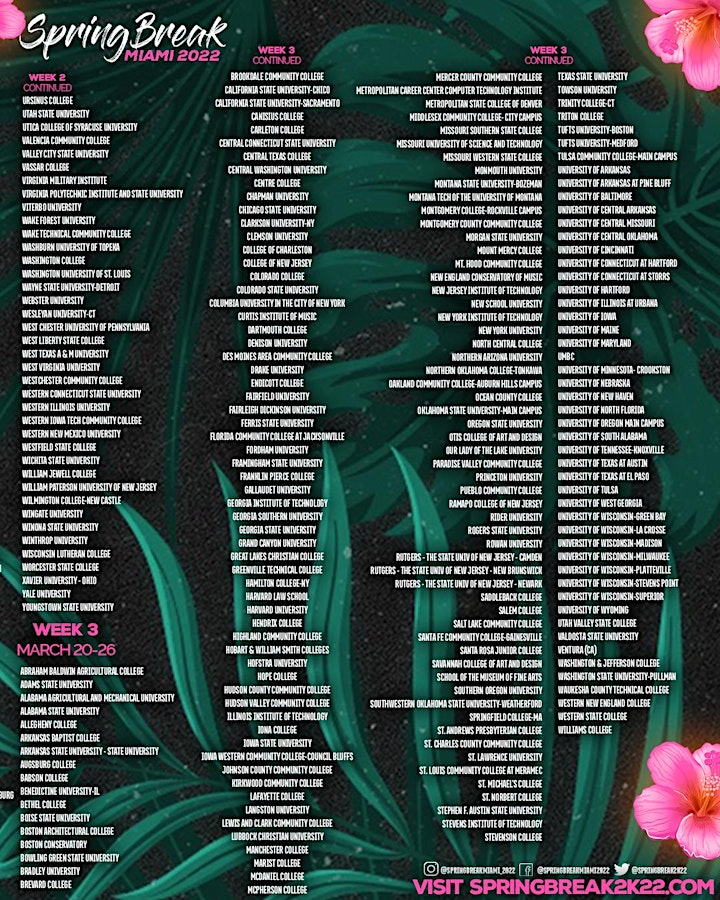 Organizer of Sin City: Wet N Wild Pool Party AFTER PARTY - Miami Spring Break Edition
WE ARE THE #1 SOURCE FOR EVENTS ALL OVER MIAMI FOR SPRING BREAK!
Spring Break 2022 will be our 6TH YEAR ORGANIZING AND ORCHESTRATING THE TOP EVENTS IN MIAMI ALL MARCH FROM POOL PARTIES, CLUB PARTIES, MANSION PARTIES, BRUNCHES, DAY PARTIES & CONCERTS.
ALL INFORMATION FOR THIS YEAR'S LINE UP OF EVENTS ARE ALL OUR WEBSITE @ SPRINGBREAK2K22.COM
WEEK 1 (3/6 - 3/12)
WEEK 2 (3/13 - 3/19)
WEEK 3 (3/20 - 3/26)