Description
Sin City happens on the second Saturday of every month at The Odyssey, plus holiday one-offs at larger venues! For more info, visit the Sin website at : www.sincityfetishnight.com

Singles, couples, straight, LGBTQ+, cross-dressers, regulars and newbies are all welcome ... Sin City is a safe and welcoming pervy party & play space for everyone, with a rich history covering 17 years and over 300+ events for our wonderful local kink community!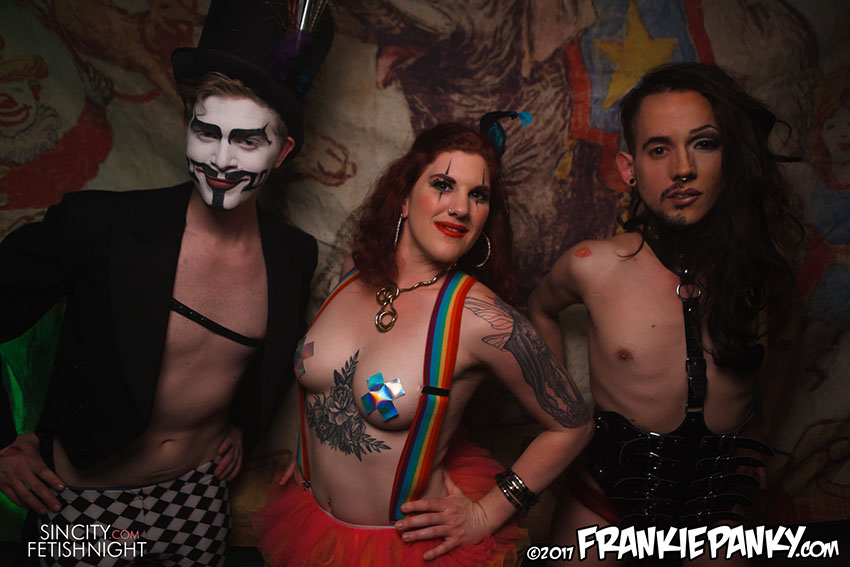 The CARNIVAL OF KINK is EASILY one of the most colourful parties that Sin City Fetish Night throws each year, and also one of the BIGGEST! Many people list this event as their all-time favourite theme of the year!

ROCK OUT with DJs, dancing & non-stop kinky partying. PERVE OUT on the custom kink visuals installations. CHILL OUT in the lounge spaces. INDULGE YOUR WILD SIDE in our various play areas, the suspension & rope play Kink Corral, or in our full size Kink Play Dungeon. These are just some of the many offerings Sin City has in store for you at the CARNIVAL OF KINK!

★ KINKY SHOWER GO-GO DANCERS :

- Vixen Von Flex
- Megan
- Big Robbie
- Riannaconda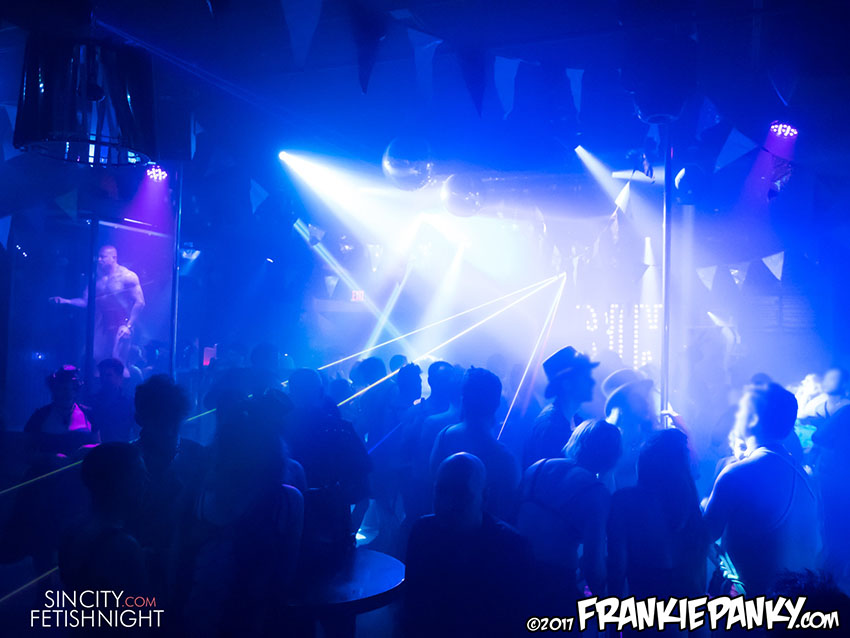 ★ THE MOST NOTORIOUS DANCEFLOOR IN THE CITY w/ THE SIN CITY PARTY STARTER DJs :

- Pandemonium
- Evilyn13
- Abasi


---

★ STRICT FETISH DRESS CODE!

★ SEXY CARNIVAL, CIRCUS, JESTER & HARLEQUIN OUTFITS HIGHLY ENCOURAGED!

But not required ... any fetish outfit will do and be highly appreciated, but please do remember that in order to gain entry all outfits must be kinky in some way! Sass or sex it up, we want to see the fetishy freak in you - take the opportunity to show yourself off!

★ PLAIN BAGGY CLOWN OR JESTER COSTUMES WILL NOT PASS FETISH DRESS CODE!

Please note that Sin City is a fetish night FIRST and all outfits must pass the fetish dress code. If your outfit is circus or carnival themed but NOT presented in a fetish way, you will NOT be permitted entry. Plain baggy clown suits absolutely will not cut it. ALL outfits must be styled fetish / kinky / sexy in some way, no exceptions. We would much rather you have an outfit that is awesome on a fetish level but doesn't fit the theme so much, versus a great carnival theme costume which isn't very fetish.

★ PRIZES FOR BEST CARNIVAL / CIRCUS COSTUMES OF THE NIGHT!

Of course any fetish outfit or costume is awesome, but there are major bonus points for matching the carnival theme!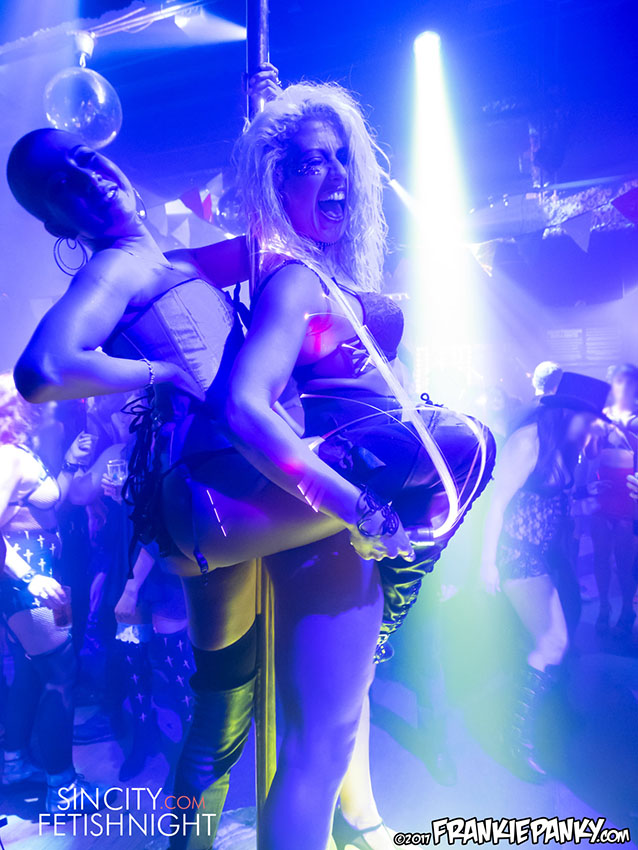 ★ JUST SOME OF THE PARTY HIGHLIGHTS :

✯ Strict fetish dress code
✯ Themed outfits an added bonus for fun & creativity!
✯ Prizes for best themed outfits
✯ Carnival & circus decor
✯ Camera-free zone / no unauthorized photos allowed
✯ Custom dance platforms & stripper poles
✯ Suspension & bondage play furnitue options
✯ Custom fetish visuals installation

★ CIRCUS DECORATIONS / VISUALS

★ PLUS OF COURSE THE SIN CITY PLAY DUNGEON!

The Sin City dungeon is one of the hottest spots of every Sin event! Come and indulge your voyeuristic tendencies, or let out the exhibitionist in you and get wild on one of our many kinky play stations, all under the watchful eye of the Vancouver Dungeon Team.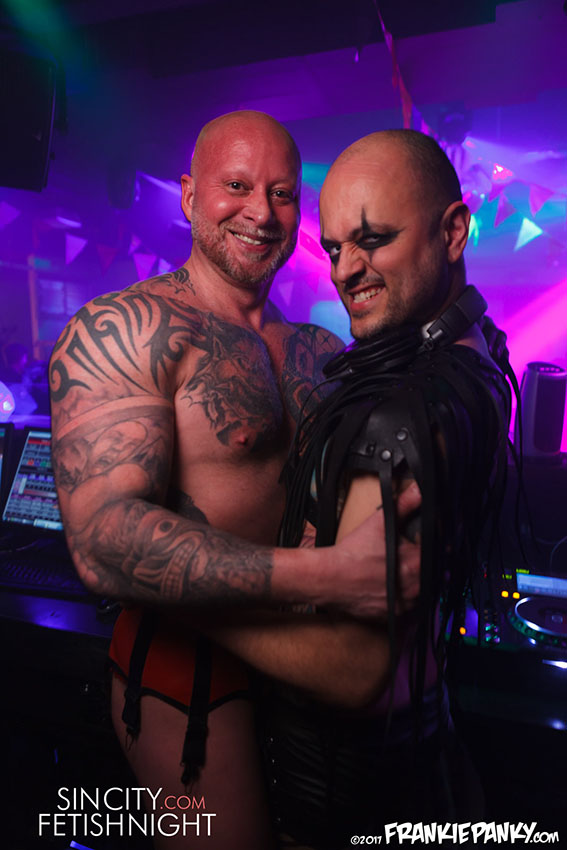 ✘ STRICT FETISH DRESS CODE! NOT PERMITTED:

Plain jeans, cargo pants, briefs or boxers, t-shirts, suits and work clothes. Absolutely no street or casual wear! Lower genital nudity is not permitted.

✔ HIGHLY ENCOURAGED ATTIRE:

Suggested attire includes but is certainly not limited to - vinyl, pvc, leather, rubber, bondage, straps, chaps, full-on fetish-goth, fetish-punk, cyber-fetish, full tuxedo, tailcoats / fancy dress, military / full uniform, fantasy or period costume, armour, drag / cross-dress, body paint, fancy lingerie, kilt, or any other risque costume your perverted little mind can dream up ...

✘ NO UNAUTHORIZED CAMERAS!

As always, Sin maintains a strict no unauthorized cameras policy, preserving the atmosphere of mutual respect and safety! We do have our own in-house photographers who are available for glamour shots, capturing the most fabulous outfits and energy of the party, but only with permission from willing subjects! You can go as crazy and kinky with your outfits as your imagination will let you, because if you want : what happens at Sin City ... stays at Sin City!