Description
Learn How to Easily Perform 3D Virtual Testing on Your Products
Join us for a hands-on workshop where our industry leading experts teach you how to solve your most complex problems using SOLIDWORKS Simulation solutions. Also, hear about a local manufacturer's uses the latest technologies to virtually simulate their processes.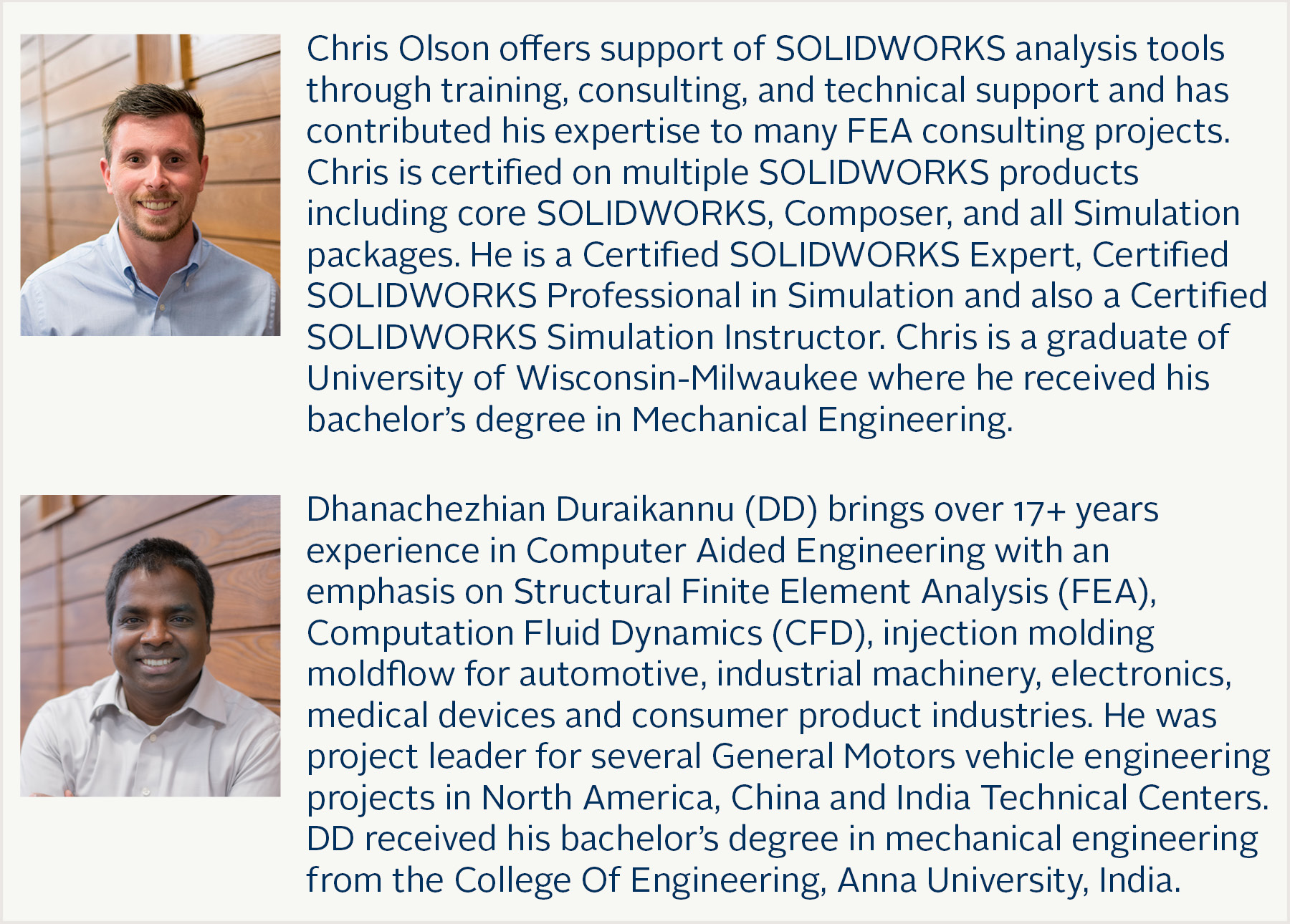 * All attendees receive a 15-day trial of SOLIDWORKS Simulation. Attendees are encouraged to bring their own models to discuss with out experts.

SCHEDULE

Workshop 1: SOLIDWORKS Flow Simulation
Case Study: Alto Shaam
9:00 - 10:30 a.m.
Easily simulate fluid flow, heat transfer, and fluid forces that are critical to the success of your design with SOLIDWORKS Flow Simulation.
*Complimentary breakfast included
Workshop 2: SOLIDWORKS Simulation Professional
10:30 a.m. - 12:00 p.m.
Enable your engineering team to determine product mechanical resistance, product durability, natural frequencies, and heat transfer buckling instabilities with SOLIDWORKS Simulation Professional.
*Complimentary lunch included

Workshop 3: SOLIDWORKS Plastics
12:30 - 2:00 p.m.
Are you able to quickly simulate how melted plastic flows during the injection molding process on your product? With SOLIDWORKS Simulation Plastics, you'll be able to accurately predict manufacturing-related defects on parts and molds.