Description
Join UK simulation experts DSE Consulting and The AnyLogic Company to learn how simulation is empowering organizations in multiple industries.
Machine learning is already helping make greater use of data, but what are the possibilities when connected with simulation? Find out in our special feature session on deep reinforcement learning and simulation modeling.
That's not all. Take a look below at the other sessions on the agenda and also find out who will be speaking. We look forward to seeing you there, save your seat today!
The seminar will include demonstrations of AnyLogic simulation modelling software and anyLogistix supply chain design and optimization software. AnyLogic training and anyLogistix training follow separately.
Why join us?
Business case studies
Be inspired by our keynote speakers with experiences from across industries.

Machine learning at work
Find out what is possible with machine learning and learn about the rapidly evolving combination of simulation and deep reinforcement learning.

Get started with business simulation
New to simulation? Build expertise with simulation professionals and apply your experience in your industry

Cloud innovations
See how cloud computing and related technologies are being leveraged in simulation

Engaging networking
Connect with your peers and build your professional network

Thought leadership
With over 18 years of experience, The AnyLogic Company is building up global simulation community


Seminar Agenda
9.30 am-10 am — Registration and welcome coffee
10.00 am-10.10 am — Seminar introduction, Dave Buxton, DSE

10.10 am-10.45 am — AnyLogic Roadmap, Ilya Grigoryev, The AnyLogic Company

10.45 am-11 am — Coffee break

11 am-11.30 am — Bio-resource Logistics Modelling, Aanand Davé, decisonLab
11.30 am-12 pm — Using simulation to minimise disruption and maximise the customer experience for Eurostar travellers, Will Jones, Eurostar

12 pm-1 pm — Lunch

1 pm-1.30 pm — Automated construction: Using simulation to create an on-site factory with a platform approach, David Reader, Director, Bryden Wood
1.30 pm-2 pm — Merging the Worlds of Simulation and Machine Learning: What's the Art of the Possible with Deep Reinforcement Learning?, David Buxton, DSE Consulting
2 pm-2.15 pm — Coffee break
2:15pm-3.00pm — Digital Supply Chain Design with anyLogistix, Anatoly Zherebtsov, The AnyLogic Company

3 pm-3.30pm — anyLogistix Case Studies, Anatoly Zherebtsov, The AnyLogic Company

3.30 pm-4pm — TBA

4 pm-4.30pm — Closing remarks and coffee



Seminar speakers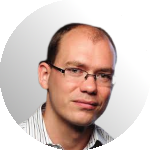 Ilya Grigoryev, Head of Training Department, The AnyLogic Company

Ilya leads training courses around the world and is the author of AnyLogic in Three Days. He has been a simulation consultant to several organizations and has been working at The AnyLogic Company for more than ten years, developing a deep and extensive knowledge of both simulation and AnyLogic.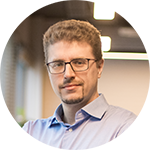 Anatoly Zherebtsov, Head of anyLogistix Development, The AnyLogic Company
With an extensive background in simulation and supply chain optimization, Anatoly is driving anyLogistix development. He is passionate about technology and building agile processes.


David Buxton, CEO, DSE Consulting
David has been working in the domain of simulation for over 20 years. As Founder of DSE, Dave has been involved in delivering AnyLogic consulting, training and mentoring. And as a founder of decisionLab, a technology company specialising in application development using simulation, machine learning, AI and optimisation, David also has experience of the broad world of Data Science beyond simulation.
Aanand Davé, S
imulation and Digital Twin Projects Team,
decisionLab
Aanand has over a decade's worth of experience in simulation. He has worked in consultancies, software developers and directly with companies from industrial/manufacturing sectors. Aanand is currently a technical leader of simulation and digital twin projects team for decisionLab company.
Will Jones

, Knowledge Transfer Partnership Associate,
Eurostar
William Jones is using AnyLogic to develop simulation models of operations at Eurostar International Ltd. This includes modelling passengers' movements through the terminals to identify and remove bottlenecks, and further, modelling the train fleet to better understand factors affecting utilisation and improve planning in relation to maintenance and timetabling.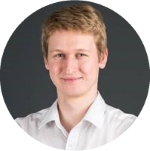 David Reader, Director at Bryden Wood
David graduated as a Geophysicist with a keen interest in numerical methods and simulation – skills which he believes are transferable across many areas of research and industry. He has been with Bryden Wood Technology for almost 5 years and now heads up the Modelling and Analytics capability within the company, leading teams across London and Singapore on pharma, consumer health, chemical process and construction simulation projects.
The seminar will be followed by AnyLogic training and anyLogistix training sessions.