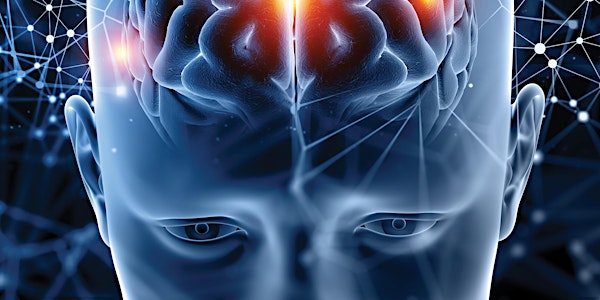 Simpson University Concussion Symposium
When and where
Location
Simpson University, James M. Grant Student Life Center 2211 College View Dr Redding, CA 96003
Refund Policy
Contact the organizer to request a refund.
Description
Concussions are heterogenous injuries with different clinical profiles that warrant individualized, targeted management strategies to optimize patient outcomes. Evidence suggests that early identification of clinical profiles and associated impairments enhance diagnosis and treatment, and inform safer return to activity decisions. A considerable proportion of healthcare providers who manage patients with concussions are not routinely exposed to this rapidly evolving clinical approach and empirical evidence. The presentation series will provide empirical evidence that can inform best clinical practice for patients with concussion across a variety of healthcare providers.
Speakers:
Dr. Anthony P. Kontos is Research Director for the UPMC Sports Medicine Concussion Program and Associate Professor in the Departments of Orthopaedic Surgery and Sports Medicine and Rehabilitation at the University of Pittsburgh. He has specialized in concussion research for 14 years and has 252 professional publications and 319 professional presentations. His research is funded by theCenters for Disease Control and Prevention, Department of Defense, National Institutes of Health, and National Football League and focuses on risk factors; neurocognitive/neuromotor effects; psychological issues; treatment; and concussion in military, pediatric, and sport populations. Dr. Kontos is a fellow and past-president of the Society for Sport, Exercise & Performance Psychology, and a fellow of the National Academy of Kinesiology,Association for Applied Sport Psychology, and Eastern Psychological Association. He is also the lead co-author (with Dr. Collins) of Concussion: A Clinical Profiles Based Approach to Assessment and Treatment.
Dr. R.J. Elbin is an Associate Professor in Exercise Science at the University of Arkansas and is director of the Office for Sport Concussion Research. Dr. Elbin received a doctorate in Kinesiology from Michigan State University in 2010 and completed a two-year post-doctoral research fellowship at the University of Pittsburgh Medical Center Sports Medicine Concussion Program. Dr. Elbin's research focuses on developing best practice for concussion education; identifying factors that contribute to concussion risk and prolonged recovery; and documenting the persistent effects of concussion on neurocognitive, psychosocial, and vestibular/oculomotor functioning in youth and adolescent athletes. Dr. Elbin has authored/co-authored more than 90 peer-reviewed publications and 150 professional presentations on sport-related concussion. In 2015, Dr. Elbin was an invited participant of the Targeted Evaluation and Active Management (TEAM) Approaches to Treating Concussion Meeting in Pittsburgh, PA – the first clinical consensus meeting regarding the treatment for sport-related concussion. Dr. Elbin was a 2018 recipient of an Early Career Award from the Sport Neuropsychological Society.