Description
Do you find yourself asking any of these questions?
How can I feel more fulfilled by the work I do? And feel more in control of my day?
Why do I have trouble saying no? And how can I start doing it (without regret/guilt)?
I struggle to find time to eat well. What can I do to stay on track?
If you do, join Registered Dietitian Nutritionist, Maya Bach and Career & Performance Coach, Liz Traines for an interactive retreat to help you prioritize you & your goals, so you can simplify your workday for success!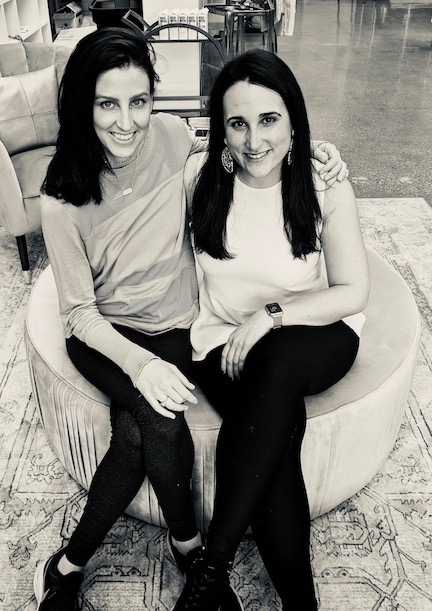 This workshop is divided into two main parts:
1) Career: Liz will take you through her proven technique to help decrease overwhelm at work so you can start getting more of what you want, whether that's more time for yourself, or the next promotion. While Liz believes that efficiency and time management are important keys to success, prioritizing your goals, checking in with yourself and getting quality rest are even more important to getting to the next level!
You'll walk away with:
A roadmap to less overwhelm, more calm AND confidence

Practical tools you can apply to your life, everyday, that will help you stay focused on what's most important to you!

Renewed hope that you do not have to take a vacation in order to get real rest!
2) Nutrition: Maya will share her approach to ending nutrition & diet overwhelm by giving you insight into simple strategies that support you and your health goals. Learn how to streamline meal prep, steps for 'smart snacking' and best practices for dining out.
You'll walk away with:
A step-by-step guide for building a balanced meal

Tips for staying on track when dining out or on the road

Strategies for curbing cravings
The schedule:

12:30 p.m. / Arrival + Healthy Lunch
12:45 p.m. / Agenda + Expectations + Goal Setting
1:00 p.m. / Career planning
2:00 p.m. / Q&A + Meditation
2:30 p.m. / Nutrition success
3:30 p.m. / Celebrate, cheers over champage & connect with new friends
4:30 p.m. / Time to go home - enjoy your Saturday night!
Ticket price includes:
- Career coaching
- Nutrition guidance
- Time & space to reflect/think about your goals
- Healthy lunch
- Champagne toast
- A like-minded new group of friends & supporters
Questions? Please email Liz@liztraines.com.