Description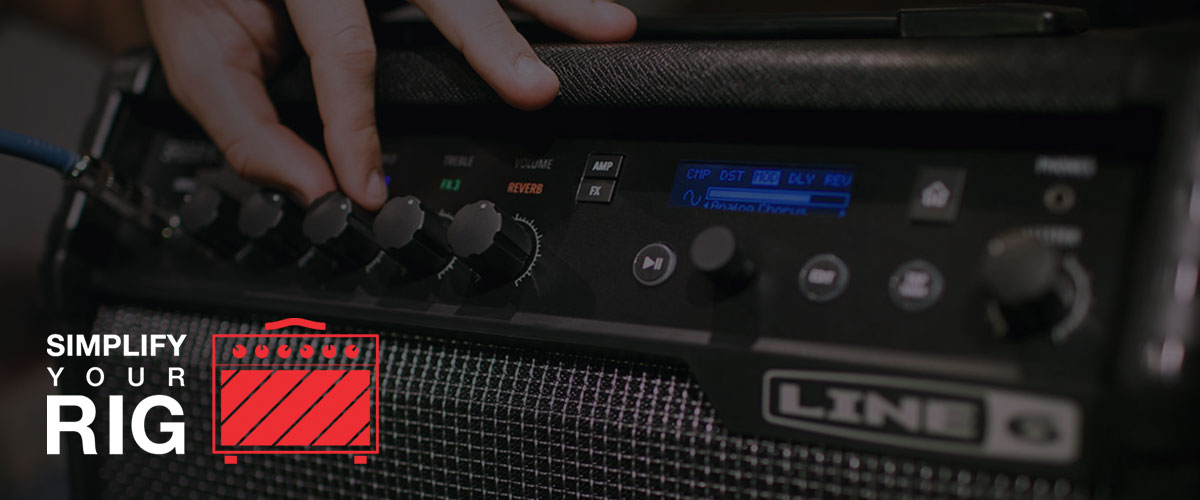 Sometimes you just want to plug-in your guitar, find a tone, turn up and play–in one simple rig.
Simplify Your Rig will teach you how. Examining the set-ups of renowned guitarists,
Simplify Your Rig will also show you how to get their tones without the need for dozens of amps
and effect pedals, as well as why using an amp with built-in wireless can take your creativity to a new level.

This event covers:
Classic amp & effects setups and applications, with tone diagrams

Hear how different amps and effects are used in a variety of music, and how you can incorporate these ideas into your own sound

How a single guitar system can include 200+ amps & effects, drum loops, a metronome and built-in wireless – and inspire you to play more guitar


Whether you're familiar with how you can expand your tonal pallete with Spider V, or just want to learn more about amps, you'll learn how to maximize and simplify your workflow to find your perfect sound
A Line 6 Product Specialist will explore these subjects and answer your questions.

This workshop will improve how you dial-in your guitar tone and inspire you to play
Register now for an event near you and get free access to online guitar lessons on GuitarTricks.com. We're giving away a Hal Leonard guitar book and you'll be entered to win a Sonic Port VX mobile audio interface.

Best of all, it's a ton of fun.