Description
We all want our kids to be happy, confident and successful. The question is, how do we help our kids develop these qualities. More and more kids are struggling with fear, worry, not sleeping well, and even anxiety. As much as we love our kids, our often chaotic world can make it difficult for our kids to thrive.
Discover simple strategies to help you build a strong connection with your kids, boost their confidence and give them powerful life skills.
Whether you want to build a stronger family connection, reduce conflict, or make everyday life more enjoyable take the time to attend this speaker event and invest in your child's future.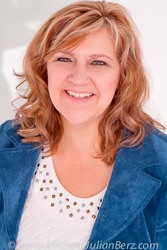 Family Relations expert, Nola Peacock guides, supports and empowers parents to ease the challenges of parenting. Author, kids' coach, parenting expert and inspirational speaker, Nola's background as a pediatric nurse and thirty years' experience as a music mentor to children, coupled with her own life experiences add to her expertise and passion for her work.