Description
Inspiration for Every Meal
Join us Thursday evening, July 20th at The Topanga Table for a Weston A. Price inspiried appetizer/tasting menu followed by a live recording of the popular podcast, Wise Traditions (8-9pm). Host Hilda Labrada Gore will interview author Hilary Boynton on the topic of 'Simple and Fearless Healthy Living'. Slow Food Ventura County is the host organization.
Schedule
7-8 pm: Chef William Edwards will create an array of light offerings honoring the Weston A. Price principles; locally raised meats, healing broths & wild fermentation. (Menu below)
8-9 pm: Hilda and Hilary will engage in conversation for the podcast. Q&A period to follow.
The canyon setting, a warm summer evening, nourishing food, the inspired community and passionate conversation will make for a memorable night.
Hilda and Hilary
Hilda Labrada Gore is the host and producer of the Wise Traditions podcast. Launched in January 2016, it has been wildly successful with hundreds of thousands of listens! She is a wife and mother of four who is passionate about the Wise Traditions diet and the ancestral health principles of the Weston A. Price Foundation (WAPF). Hilda has also been an active participant in WAPF's international initiatives, representing WAPF on trips since 2015 to Kenya and Zimbabwe. Among other things, Hilda is a speaker (on nutrition and podcasting), a certified integrative nutrition health coach, a fitness professional, the Washington, DC WAPF chapter leader, and a consultant for those who want to launch health and wellness podcasts.
Hilary Boynton, author of the Heal Your Gut Cookbook is a certified holistic health counselor who received a BA in psychology from the University of Virginia. In addition, she has trained at the Institute for Integrative Nutrition. As a devoted mother of five young kids, Hilary has seen the power of nutritional healing firsthand. Inspired by her own experience of "food as medicine," she has dedicated herself to helping others on their path to wellness as a cook, coach, and professional educator. Hilary supports her clients by integrating "Paleo" and "Primal" philosophies with the wisdom of the Ancestral Health Movement and the Weston A. Price Foundation. Hilary is a Weston A. Price chapter leader, runs several local food co-ops, teaches cooking classes out of her home, and helped to open a farm-to-table restaurant in Concord, Massachusetts. She lives in Topanga, California with her family.
Slow Food Ventura County
Hilary Boynton is a member of our Ventura County Chapter and we are honored to organize this event in the service of such an important topic. SFVC works across the greater Southern California region to host events and build community around the local food system. We have many friends strong in the WAPF and are excited to work with Hilda, hoping this is one of the first of many such visits.
Menu
California Dates stuffed with Drake Farm Cheve and House Made Duck Prosciutto
Chicken Liver Pate with Fermented Leaks and Pickled Fresno Chiles on Sprouted Rye
Endive Leaves filled with House Made Ricotta, Dried Tomatoes, Topanga Olives, California Walnuts and Habanero
Topanga Figs with Burrata, Thyme Infused Honey and Olive Oil and Toasted Sourdough Baguette
Bone Broth (locally sourced pork and beef combo)
Biltong
-House Made Fremented Drinks-
Ginger Beer
Sweet Potato Fly
Wild Sage and Honey Soda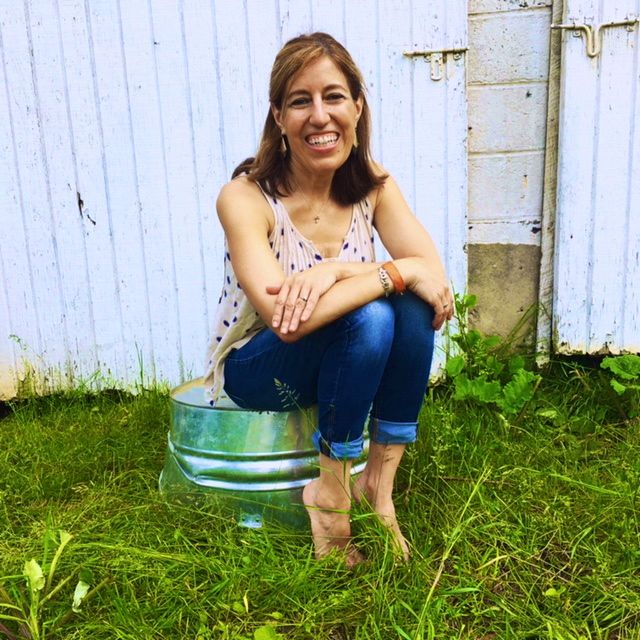 Hilda Labrada Gore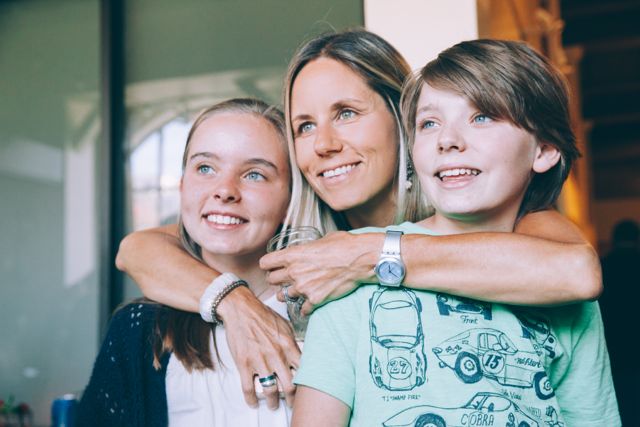 Hilary, Dossie and Campbell Boynton.