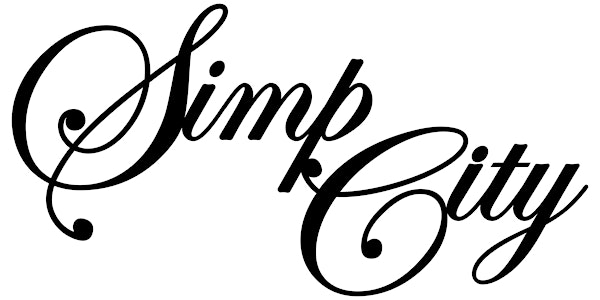 Simp City: the hottest R&B party WAITLIST
Welcome to Simp City: the hottest R&B party in the world
About this event
Next Simp City: 2023
FILL THIS OUT TO KNOW ABOUT OUR NEXT SIMPS AND LEAVE THE CITY/STATE YOU ARE FROM TO HELP US DECIDE WHICH CITIES TO BRING SIMP TO! More info below on the perks on joining our community :)
Oh & the first 100 people to get the email of our next simp will get the chance to get 50%+ off early bird tickets.. GA + VIP Tickets will be on sale till sold out! This Simp City will be highly anticipated and simp city hack is to buy tickets as early as possible as ticket prices increase as we get closer to the date and especially on day of the event. *Make sure to stay by your phone/computer and have our post notifications on for instagram!*
( instagram.com/simpcitylv )
*THESE ARE NOT TICKETS* PLEASE READ THOROUGHLY. THIS RSVP IS NOT A TICKET*
THESE ARE ONLY RESERVATIONS TO BE THE FIRST TO KNOW ABOUT SIMP CITY UPDATES. BY JOINING THIS WAITLIST, YOU WILL RECEIVE AN EMAIL OR TEXT OF THE NEXT SIMP CITY, WHEN MORE TICKETS ARE RELEASED, AND YOU'LL BE THE FIRST TO KNOW OF ANY LEVERAGE EVENTS SUCH AS SIMP CITY. **THIS IS JUST A WAITLIST, NOT ACTUAL TICKETS TO THE EVENT**
These RSVPs will not scan at the events. It is to just join the waitlist. Therefore, if your ticket does not scan at the entrance, you do not have a valid ticket. I apologize about the repetitiveness of this but just need to be very clear on this!
SIMP CITY TICKETS ARE SOLD OUT??? PLEASE INPUT YOUR INFORMATION TO RSVP TO JOIN THE WAITLIST TO BE THE FIRST TO KNOW IF MORE TICKETS ARE RELEASED. INTERESTED TO KNOW ABOUT THE NEXT SIMP CITY??? RSVP TO BE THE FIRST TO GET EARLY TICKET LINK ACCESS.
Continue to share posts about Simp City with your friends & family and make sure they RSVP as well. By rsvping, you agree to receive emails and text messages from us. Some perks of being on this waitlist is early ticketlink access, special discount codes, show announcements sent directly to you, exclusive merch, possible free tickets (just use special code), and so much more!
Head over to www.leveragepresents.com to see previous event photos along with going on instagram @simpcitylv and @leverage.events to see recap videos! Give us a follow and subscribe to our list to stay updated!
Frequently asked questions
Does my RSVP from eventbrite mean I get into the event?