Raven and Migz hosts Headliner Simone Turkington, Don't Miss This One!
About this event
The magic duo, Raven and Migz, will be hosting an evening of family-friendly magical entertainment featuring world-renowned, guest magicians that regularly perform at the World Famous Magic Castle in Hollywood, right here in Simi Valley! Our goal is to bring top magicians here to Simi Valley and give them an opportunity to perform their world-renowned routines. 
We have an amazing show lined up for November 4th at 8:00 pm. Raven and Migz will MC each month's show and feature a headliner that frequently performs at the Hollywood Magic Castle.  Simone Turkington https://www.magicsimone.com/ is a dynamic entertainer and regularly performs in both the Parlour of Prestidigitation and Peller Theatre at the Magic Castle where pre-pandemic she was booked five times in 18 months. In addition, she has held residencies at Illusion Magic Lounge in Santa Monica and The Edison in downtown Los Angeles.
Simone has performed across the US as well as internationally in Australia (at the Melbourne Magic Festival), New Zealand and the UK taking her groovy, toe-tapping 1960s inspired show with her.  After performing with Jeff Goldblum at a telethon, Jeff awarded her magic "10 out of 10 Goldblums" while Nancy Sinatra described her as "A joy to watch."
Join Raven and Migz as they host September's brand new Magic Show with the amazing Simone as she strives to live up to the warning she wrote on her childhood magic case: "Prepare to be amazed."  We are excited and you should get your tickets early, these shows are starting to fill up quickly. Support live magic, we can't wait to blow your minds!
Tickets for general seating are $21.00 or VIP tickets which are $31.00 and include front row seating with a personal 2 top table. There is a two-drink minimum, but having dinner at The Vineyards before the show will waive that requirement. Please arrive early if you wish to have dinner. Please read below for the best dinner time!
The restaurant opens for eating at 4 pm. The food would be considered light fare such as appetizers, salad, hamburgers, sandwiches etc. If you decide to have a meal here at The Vineyards you must make dinner reservations no later than 6:00 pm otherwise you will be late for the show.
The Vineyards is located in Simi Valley, California, off the 118 freeway. The address is 2525 Stoe St, Simi Valley, CA 93063 It boasts beautiful views with an atmosphere that is idyllic and elegant; perfect for weddings and special events. Got questions? Give us a call at 661-713-8414.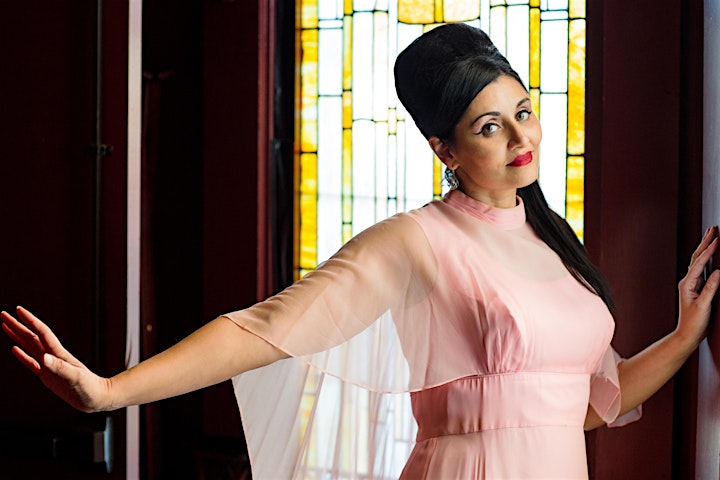 Organizer of SIMONE TURKINGTON with RAVEN AND MIGZ MAGIC AT THE VINEYARDS NOVE 4th