Simon & Schuster is excited to present their first AuthorFest virtual event with Bob Woodward and Robert Costa, authors of Peril.
About this event
The Savannah Book Festival is pleased to partner with Simon & Schuster on their inaugural AuthorFest, a seasonal author series in partnership with national book festivals and literary series.
Join # 1 internationally bestselling author Bob Woodward and acclaimed reporter Robert Costa as they discuss Peril, the extraordinary story of the end of one presidency and the beginning of another.
Mindy Marqués, the Simon & Schuster Vice President and Executive Editor, and former Executive Editor of The Miami Herald, will moderate.
Do you have a question for Bob Woodward and Robert Costa? The authors will answer a limited number of questions submitted in advance by readers. Submit your question on the registration page and we will forward it for consideration.
After registering, a link to the virtual event streaming on Zoom will be provided in your confirmation email. As the event approaches, reminder emails containing the link will also be sent out. Please note: the link will be inactive until the event begins.
Want your own copy of Peril? Purchase from one of our partner booksellers: E. Shaver, Bookseller and Ex Libris.
By registering, you also agree to receive email updates from Simon & Schuster and agree to the privacy policy and terms of use.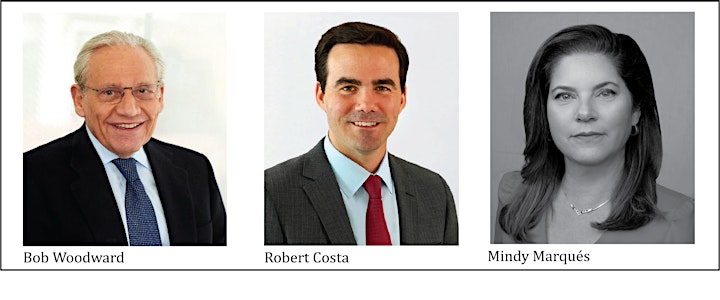 Organizer of Simon & Schuster Virtual Event with Bob Woodward and Robert Costa